Items
amount of expenditure
description (this field is hidden by default. To uncover it – the user has to click on the show description button).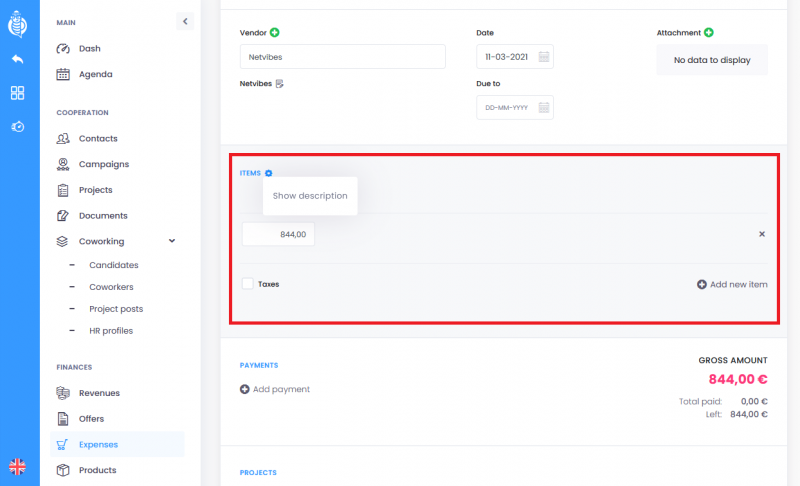 button revealing the possibility of selecting taxes for the entered amount:
the possibility to select one tax or one group of taxes from a list (defined by the user in the account configuration) to one amount,
possibility to determine whether the entered amount already includes tax (determination whether the entered amount is gross or net),
gross amount, after calculation (only for the option with tax, net used).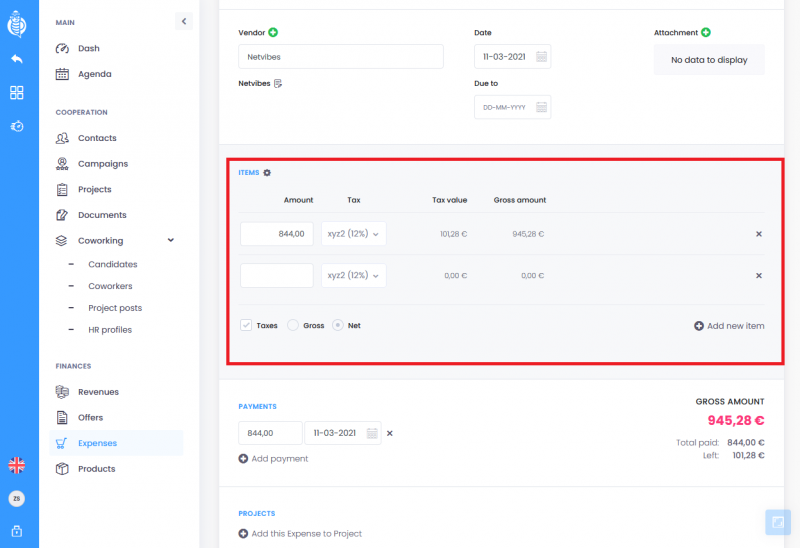 Summary
gross amount
total paid,
left.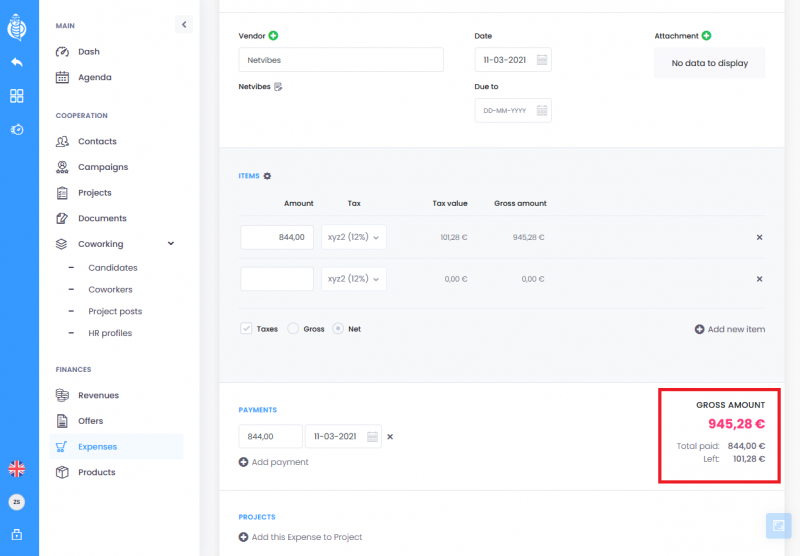 Projects
The created expense can be linked to projects and its percentage and amount can be specified.