How to integrate IFIRMA with Firmbee?
IFIRMA is the application that allows independent accounting, and the integration allows you to import the issued invoices and the list of contractors to Firmbee.
1. Integration enabling
If you want to integrate IFIRMA with Firmbee choose the Integration tab in the Configuration section and in the box IFIRMA choose the option Connect.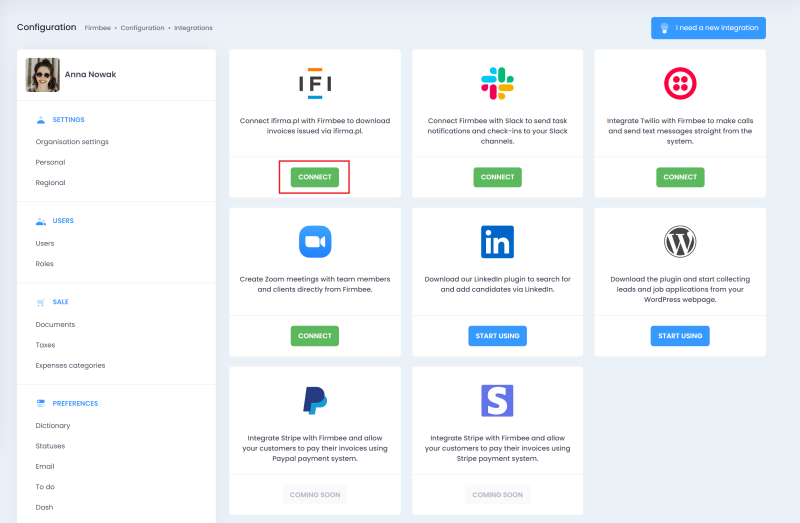 As a result you will see the new form, which you must complete:
IFIRMA user's name
the key generated in IFIRMA's system (API key tab) for the ID "invoice"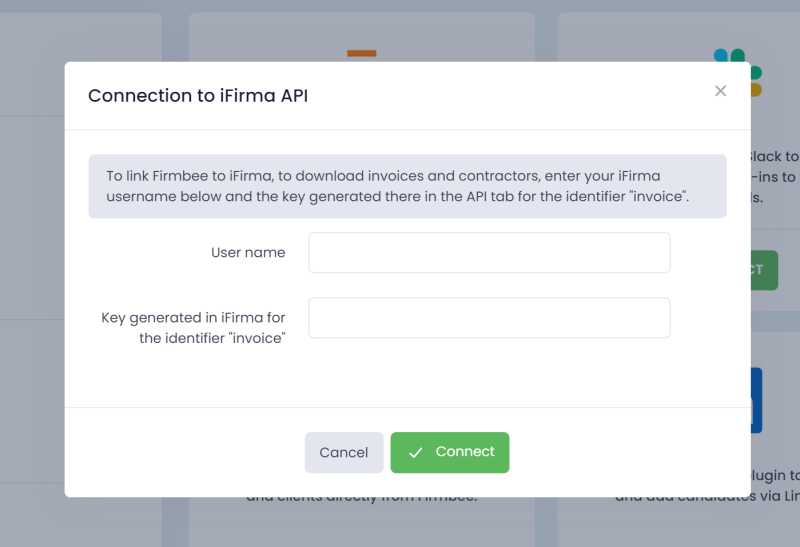 To obtain the API key log into your IFIRMA account and go to the API tab in the Configuration . In the next step choose +generate (polish: +wygeneruj) next to the "invoice" key ID..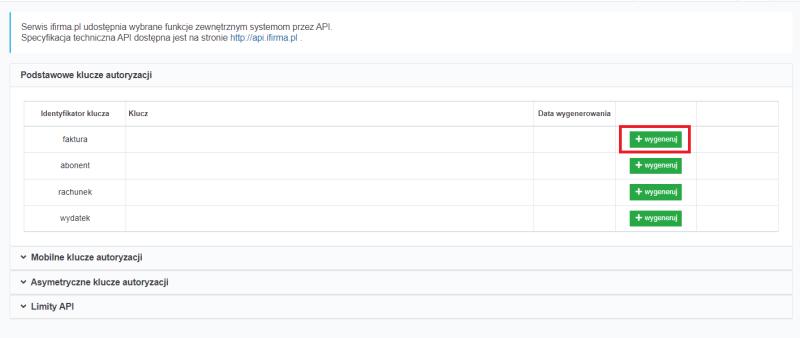 The API key will appear in the Key column, this key should be copied and pasted into Firmbee. Then the option Connect should be selected.
2. Import of invoices from the IFIRMA system
To import invoices from the IFIRMA system go to the new Revenue tab, choose Import+ and then choose: Retrieve the invoices for the last 3 months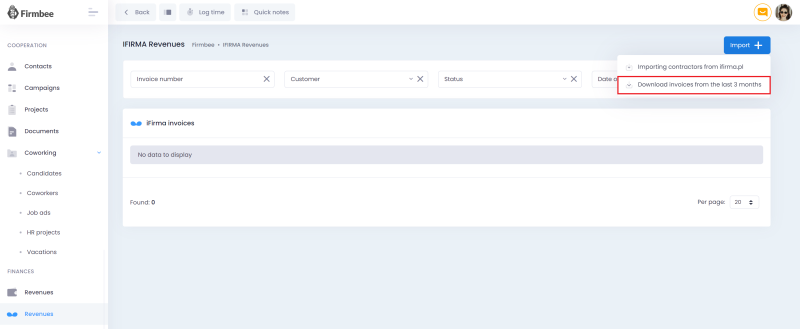 3. Import the contractors' data from IFIRMA
To import the contractors' data from IFIRMA go to the new Contacts tab and choose the option Import contractors from IFIRMA.

4. Disconnection of integration
To disconnect the integration of IFIRMA with Firmbee go to the Integration tab in Configuration and choose the option Disconnect. This will result in the new dialogue box opening to confirm the disconnecting of integration.