Dash view
The following widgets are available from this place:
to do,
items,
my sribbles,
favorite projects,
favorite HR profiles,
overdue payments – invoice,
overdue payments – expense.
It is up to user to decide which widgets he wants to have on his Dash. All widgets are enabled by default. This can be changed in the configuration under preferences/desktop in the Desktop widgets section. Just switch between active and inactive modes.
Step 1.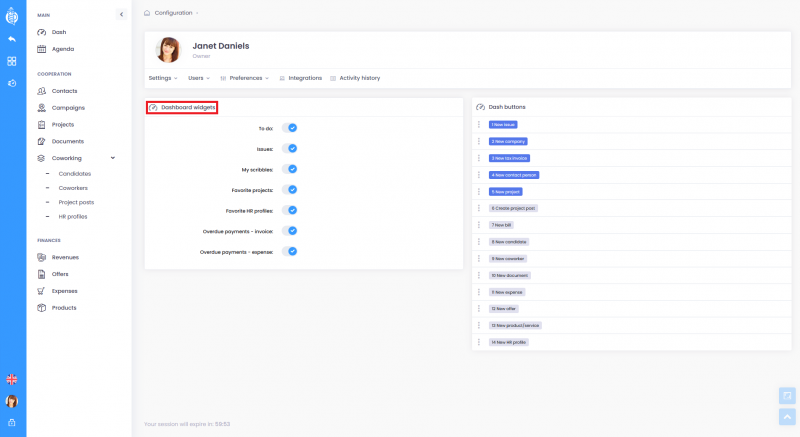 Step 2.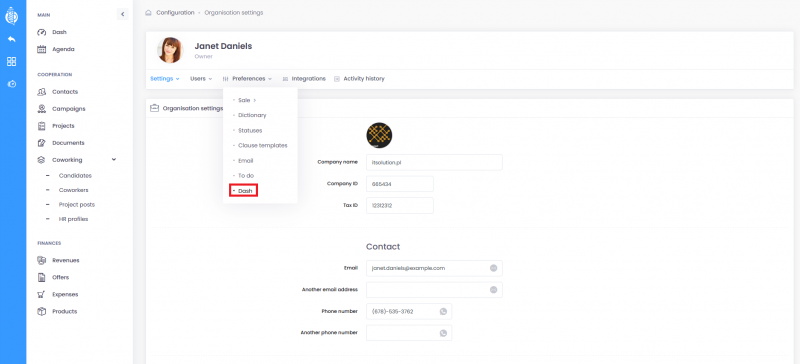 Available buttons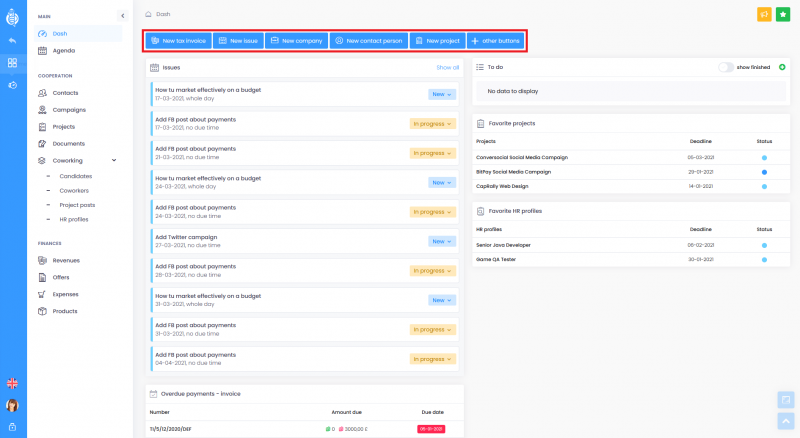 The user can decide which actions he wants to display in the foreground and which he wants to hide under the other buttons. In the Dashboard configuration in the Dashboard buttons section click (enable) or unclick (disable) the name of the button. The user can also change the order by using the drag&drop mechanism.
Step 1.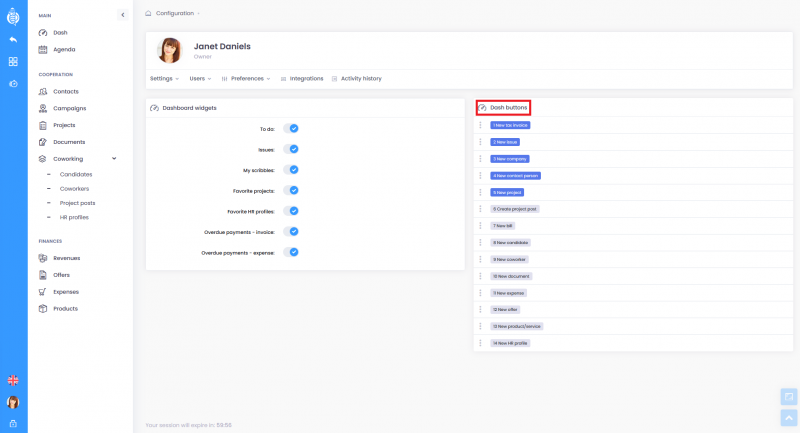 Step 2.