Creating an offer
You can add a new offer by clicking the New offer button. The form consists of the following parts.
Header
You have to choose
offer name- default name is called The offer,
offer description,
series of numeration – selecting this is mandatory (read more in the section dedicated to configuration in the configuration.pdf).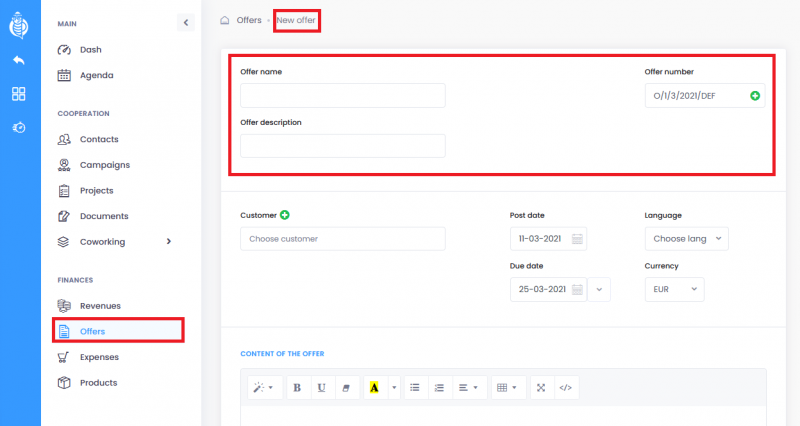 Customer details
It is possible to select a contractor from the list or to add a new one. In this section, there is a customer selection area and a button to add a new contractor. After selecting it, the following data is displayed:
contractor's name,
billing address,
Tax Identification Number and Company Identification Number.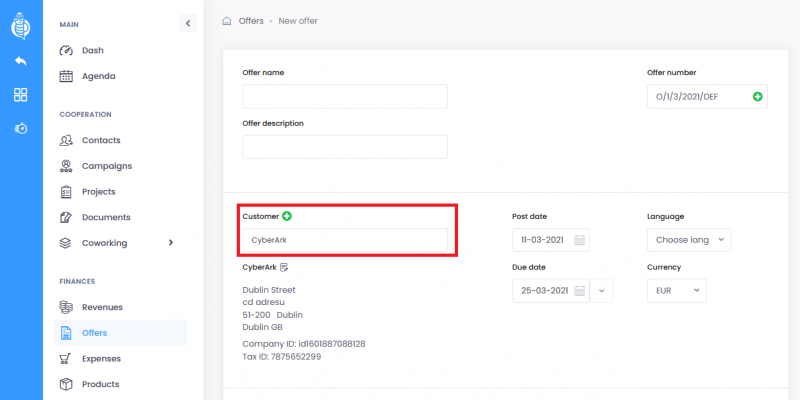 You can complete the missing details by clicking the "edit" button. A window will be displayed with a form to complete the missing information.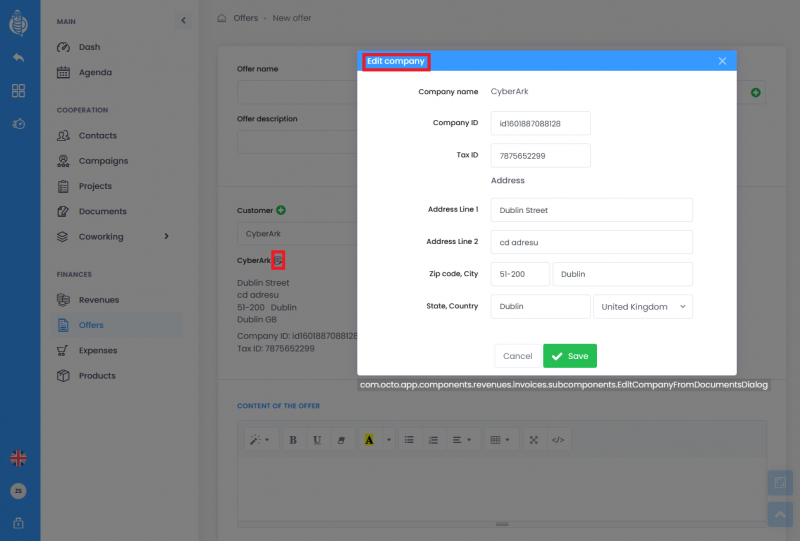 Dates
post date- the current date is selected by default. You can change it.
due date – by default, the field is completed with default payment due date saved in account settings (if none, then date of issue + 2 weeks); it is possible to choose one of the defined payment due dates by choosing them from the list.

Settings

Both values are set by default according to the previous offer or a country.