Configuring a template
You can configure a template by going to: configuration/preferences/clauses
Step 1.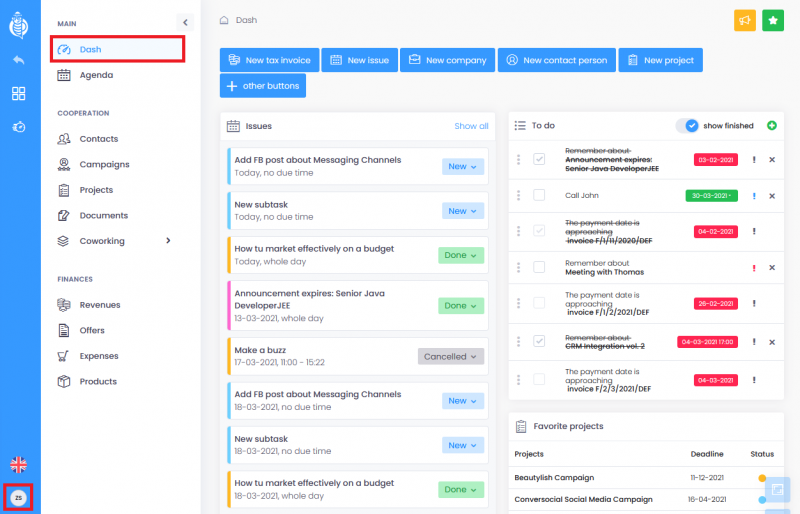 Step 2.
List of templates
From the list of templates you are able to activate a button named New clause template. Here, the user also has access to the list of previously added templates. The list is divided to:
active,
archived templates.
Details such as: clause name, type, agreement expiration and time are displeyd in the list.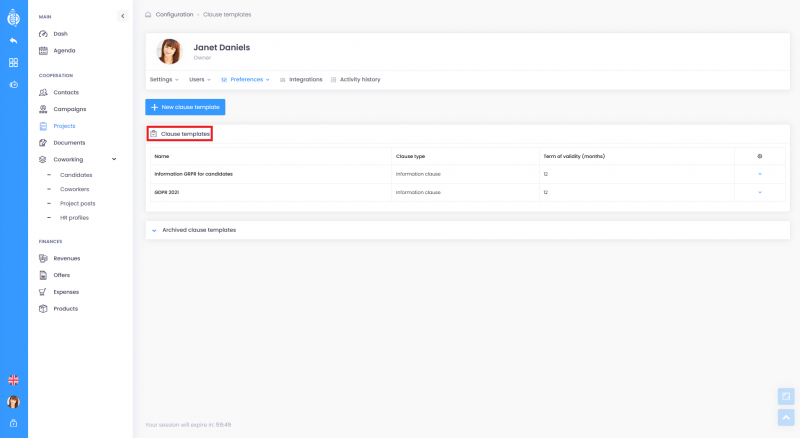 Adding a clause template
When adding and creating new template the user has to fill in:
the name of the clause,
you can choose between:
consent to the processing of personal details,
consent as a part of the current recruitment – available for the candidate module only. It is valid throughout each recruitment process,
consent on the future recruitment – available for the candidate module only,
email subject – the user can send a clause directly to the candidate or a person from his email contact book. This is why it's required to fill in the title of the email,
content of the clause,
validity period of the clause – the user has to determine the time of the clause's validity. There is no time specified for the consent of the current recruitment – it depends on the time of specific recrutation.
Editing the template of the clause
If the user wants to modify the consent of the clause, changes will aplly to future occurences of the clause. Already added clauses will not change unless the clause is deactivated and reactivated.
Deleting the template of the clause
Only an unused template can be deleted. Otherwise, an archive button is available.
Archiving the template of the clause
You can archive a template straight from the list or by going to the details. If you want to do this, select the Archive button.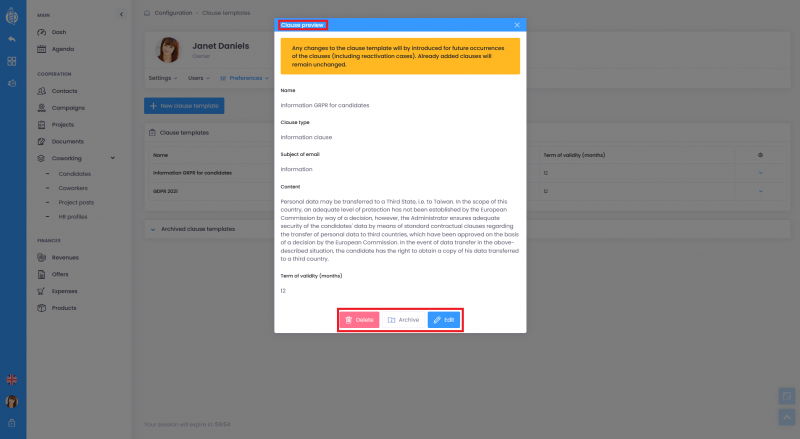 After choosing an option, the user will be asked if he definitely wants to archive the template. He will be informed that clauses which are using the archived template will be deactivated. After archivisation, a template chosen from the list is relocated to the archived clause templates. You can see a label clause template is archived in the details list. The user can't delete or edit this template. Those options will be unlocked after restoring the template (the restore button).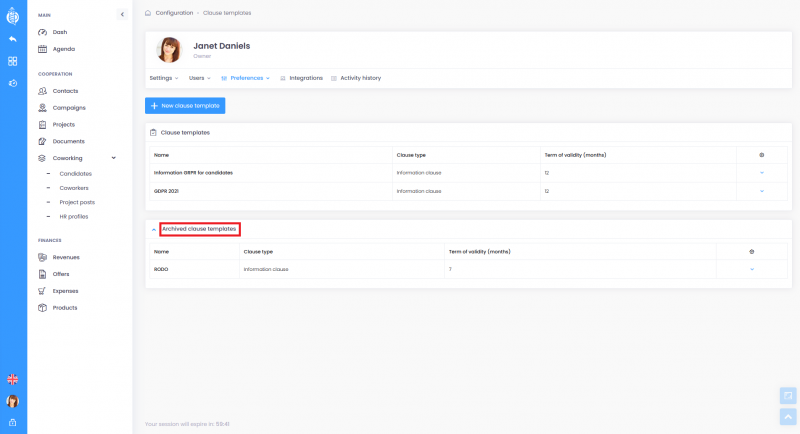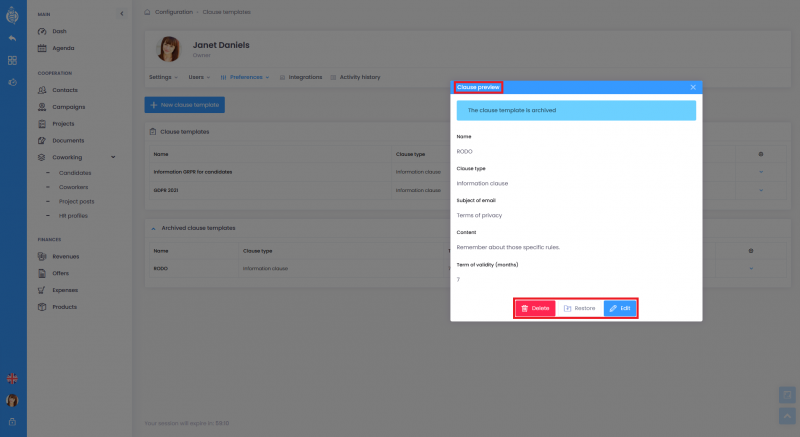 Clause names that are using the archived templates will be displayed as archived. Those clauses can't be reactivated.