Will artificial intelligence replace lawyers? Will all doctors lose their jobs because of AI? Or will the work of programmers soon become redundant? According to a study by the Institute For The Future, up to 85% of the jobs people will hold in 2030 have yet to be invented.
The future job market – table of contents:
And many of those entrenched in the job market by tradition will disappear or change beyond recognition. So let's take a closer look at the changes that the revolution brought about by generative artificial intelligence is causing in the future job market.
AI revolution in the future job market
In an era of increasing digitization and the growing role of artificial intelligence, the question of technology's impact on the labor market is gaining importance. On the one hand, AI is significantly speeding up and streamlining certain processes; on the other, it is raising concerns about the prospects of professions that have so far been the domain of humans. Suppositions range from legal, medical, education and IT industries. So which professions will disappear and which will emerge?
Will AI replace lawyers on job market?
Lawyers can represent their clients in court, help them negotiate contracts, advise them on tax and other issues. To do well in the job market, they must have a broad knowledge of the law, as well as analytical, negotiation and communication skills. In addition, lawyers must be able to think strategically and make sound decisions under time pressure.
Which of these tasks can't artificial intelligence do? According to a study by the New York Times, AI already does 23% of the work for lawyers. The arguments for AI replacing lawyers are based on the fact that AI can analyze complex legal issues, read, review and edit long texts, translate difficult legal concepts for ordinary people and even generate perfectly worded legal paragraphs – in seconds and with a very low margin of error.
Artificial intelligence can handle most cases just fine in countries with mature, relatively unambiguous legal systems, such as:
United Kingdom,
United States of America,
Denmark, or
Norway.
However, when customary interpretations, moral interpretations, and rapid changes in the law come into play, it can cause unforeseen contradictions.
It's worth trying apps like Lawyer AI to make it easier to understand a letter from the court or write an appeal of a fine. However, while AI has the potential to significantly impact the practice of law, it is highly unlikely to fully displace lawyers soon. This is primarily because it is incapable of understanding the nuances of the law and the moral principles that are essential to the profession. In addition, AI is unable to build relationships with clients and advise them on personal issues.
Will AI replace doctors?
As with lawyers, arguments for AI replacing doctors are based on AI's ability to analyze complex medical problems and deliver diagnoses quickly. For example, Google's Med-PaLM 2, created by Google, is an artificial intelligence model that can answer medical questions with a high degree of accuracy and correctness thanks to the fact that it was learned from a large library of medical scientific literature and expert demonstrations. Med-PaLM 2 can assist doctors in the following tasks:
answering questions from medical exams – Med-PaLM 2 achieved a score of 86.5% in the US-based exam,
generating comprehensive answers to consumers' health questions – the model produces answers that are judged by doctors to be accurate, safe and helpful,
summarizing medical documents – Med-PaLM 2 can extract key information and draw conclusions from electronic patient health records, and large medical data sets,
Med-PaLM 2 is still under development and testing, but its capabilities are already impressive. Add to this artificial intelligence-controlled medical robots that can assist in performing complex and highly precise surgeries – for example, eyes, like ForSight Robotics.
But will AI replace doctors? Both medical language models and applications of artificial intelligence in robotics will transform the work of doctors, increasing the efficiency, accessibility and speed of diagnosis and treatment. But will patients want to talk directly to artificial intelligence? Opponents of the thesis that AI will replace doctors believe that the unique interpersonal skills and empathy of doctors cannot be imitated by any artificial intelligence.
What the future of the medical profession will be in the labor market will probably turn out within a decade. For now, let's stay with the safe thesis: at present, as in the case of lawyers, artificial intelligence can significantly support doctors, but will not replace them completely. In addition, artificial intelligence will create entirely new jobs, such as "Telemedicine Specialist" or "Medical Data Analyst", who will work closely with AI.
Will AI replace teachers on job market?
The market for AI in education is growing rapidly and is expected to reach $3.7 billion by 2025, up from $0.8 billion in 2020, according to a Markets and Markets report. The new professions created by the emergence of artificial intelligence in the education industry are, first and foremost, the designer of educational AI systems, who creates holistic educational solutions in cooperation with artificial intelligence. And also a supervisor of virtual classrooms who answers questions from students using electronic teachers.
But will the job market run out of room for teachers because of artificial intelligence? The arguments for AI replacing teachers are based on AI's ability to provide personalized learning paths for each student. This is because AI can tailor the learning process to the individual needs of each student, allowing for better development of individual abilities.
AI can take over lesson planning, attendance checking and grading. Voice assistants can help students organize their learning and listen to educational content while commuting to school, for example. AI can create personalized learning materials, such as question sets or engaging quizzes for exam preparation.
However, while AI can replace some aspects of a teacher's job, such as tediously grading homework or coming up with extra assignments for the most talented students… AI will not be able to police a classroom full of children. Educating and building relationships with students are elements that AI cannot replace.
AI is changing the way we teach. It helps create lesson plans. It requires teachers to take a different approach and to teach their charges to use AI. But it will not replace teachers.
Will AI replace programmers?
Programmers are one of the professions that are aligned with doctors, lawyers and teachers replaced by artificial intelligence. All because of artificial intelligence-supported no-code tools that enable "programming without programming," and most importantly – advanced tools that help write code and check its correctness, such as:
GitHub Copilot – is a Microsoft-developed tool that helps developers write code faster and better by suggesting lines of code or entire functions based on their context and preferences. It works particularly well for Python, JavaScript, TypeScript, Ruby, Go, C# and C++,
Amazon CodeWhisperer – analyzes source code and detects potential bugs, security vulnerabilities or non-compliance with quality standards, and then suggests fixes or improvements,
ChatGPT Plus' built-in Advanced Data Analysis tool, formerly known as Code Interpreter – performs advanced analysis of attached code and executes it in a controlled environment. However, it still requires human supervision to ensure the correctness and security of the generated code.
So will AI drive programmers out of the job market? Still waiting. After all, programming is not just about the lines of code that artificial intelligence can write, but also about the ability to pose and solve problems and create software architecture. Nonetheless, young programming students will certainly be forced to do more. On the one hand, they will start from a higher skill level than their counterparts a few years ago, because they will exploit AI tools that will make it easier to write and test code. On the other hand, basic skills will not be enough to get a job as a programmer.
However, this does not mean that programmers will be redundant or unnecessary. On the contrary, their role will change and evolve, requiring them to be more creative, flexible and collaborative.
Programmers will not only have to write code, but also supervise and evaluate its quality, integrate it with other systems, take care of data security and privacy, and learn new technologies and programming languages to be competitive in the job market. AI will thus support rather than replace programmers, and they will be able to focus on more complex and simply more interesting tasks. What programming jobs will the emergence of AI create? The technology industry will see a growing demand for AI ethics experts, as well as machine learning (ML) engineers.
What occupations in the labor market will be replaced by AI?
The most glaring example of an earthquake in the labor market was the Industrial Revolution. During the revolution brought about by artificial intelligence, occupations will disappear around the world at different rates, but the most visible changes will be for the following occupations:
Truck drivers – according to Career Addict, the truck driving profession could disappear by 2030 due to automation. Their job will be replaced by autonomous vehicles,
Cashiers – automated cash registers are already usually available in supermarkets, and unmanned stores are also becoming more common. In the coming years, automated payment systems based on artificial intelligence could replace humans and displace cashiers from the job market.
Production workers – according to Futurist Speaker, the number of production workers will steadily decrease due to robotization and automation of increasingly complex tasks. Robots can perform repetitive tasks in factories, so it is not worth betting on a career as a production worker in the job market.
Telemarketers – already most marketing calls from large call centers are started by voicebots, with a real person joining the conversation only for more complex issues. Due to advances in artificial intelligence, phone robots may soon take over these tasks as well.
Financial analysts – according to an article on the AARP website, financial analysts are also among the professions that could disappear by 2030.
Professions that could be created by artificial intelligence
Analytical skills, problem-solving ability, creativity, and soft skills such as communication and collaboration will be essential in the AI era. In contrast, among the new positions requiring "hard skills," the most frequently mentioned are:
Cybersecurity specialist – according to an article on the World Economic Forum's website, the person in this position deals with analyzing and identifying threats, including those generated by artificial intelligence used in attacks, and reducing the risk of a security breach to the enterprise,
Data Engineer – designs and develops systems to convert raw data into high-quality data that can be used for analysis and modeling,
AI ethics specialist – an article on Workable's website suggests that AI ethics specialists are one of the new professions likely to enjoy high demand as a result of AI development. An AI ethics professional is responsible for ensuring that AI technologies are developed and implemented responsibly, with the welfare of individuals and society as a whole in mind,
Personal trainer for robots – such a role would aim to train and optimize the performance of robots or AI systems to operate as efficiently as possible while being helpful and harmless to humans,
Data curator – deals with managing digital data, including its protection, validation and quality maintenance.

Job market – summary
AI has the potential to significantly optimize processes in many fields, offering opportunities that would have been time-consuming or impossible for humans. Still, AI will not fully replace humans in most professions shortly. The reason for this is the lack of ability to understand nuances, build interpersonal relationships and see the cultural or moral context inherent in many professions.
In addition, the development of artificial intelligence is tantamount to the emergence of new professions and specializations in which people will work hand in hand with AI. This opens up opportunities for competence development and adaptation to a rapidly changing labor market.
Despite some concerns and uncertainties that come with the growing role of AI, the technology also brings several benefits. With new interfaces and ways to use AI, collaboration will become even more effective. It is therefore worth investing in skills that will allow us to effectively interact with new technologies and adapt to change. This will make the slogan "AI does not replace professionals, it only makes the great ones even better" true.
If you like our content, join our busy bees community on Facebook, Twitter, LinkedIn, Instagram, YouTube, Pinterest, TikTok.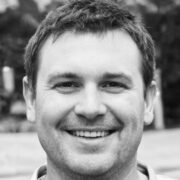 AI in business: