We are witnessing the fourth industrial revolution. It's the main driving force in the development of artificial intelligence (AI). The growing applications of AI in business are not only changing the way we manufacture but also generate new products or services. As in previous industrial revolutions, however, the biggest transformation is in the job market and distribution of manpower.
AI applications in business – table of contents:
Introduction
In today's post, we will focus on those areas of business where the revolutionary impact of artificial intelligence is most evident. In particular, we would like to discuss the impact of AI on:
the functioning of companies,
the specifics and type of products and services offered, as well as on the,
the type and nature of work performed by people.
AI and digital transformation
The impact of AI on the operation of companies is part of a broader trend called the digital transformation of business, in other words, the implementation of digital technologies in all areas of business.
In most cases, companies apply AI solutions to automate selected tasks, for example, to personalize emails sent to contractors. However, AI is increasingly applied to monitor, comprehensively analyze and ultimately, transform entire organizations.
This has become possible thanks to the development of excellent analytical tools also known as Business Intelligence solutions. They are able not only to collect data on business operations, such as the daily number of customers or the average time and cost of performing a service. With AI-enabled business tools, you can also:
visualize data in a readable form,
suggest areas for improvement,
predict the most favorable directions for the company's development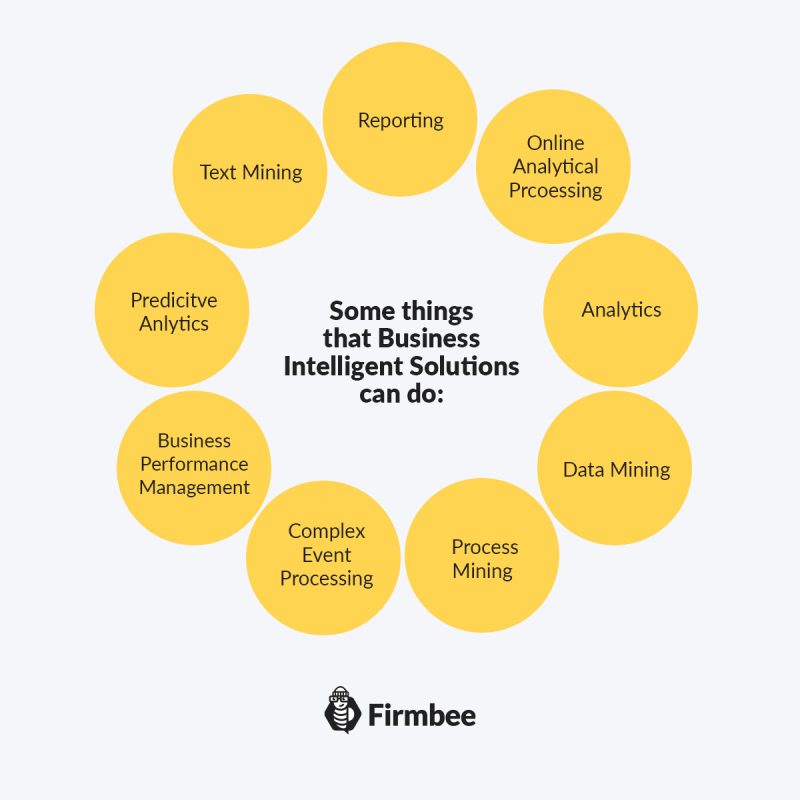 So far, we have listed areas where AI supports and accelerates the daily work of people working on business efficiency. However, AI is capable of suggesting solutions to problems whose scale has so far exceeded human capabilities. This is possible thanks to the speed of data analysis and the ability to see hidden regularities that today's AI has. It is thanks to these features artificial intelligence can manage traffic throughout a city or to identify wear patterns in industrial machinery.
Well-applied AI-based digital tools can handle automated repetitive office tasks. It also facilitates the planning, optimization and even robotization of production, warehousing, sales as well as delivery processes.
Products and services related to AI
Digital transformation processes not only require the use of appropriate tools themselves. They also result in the emergence of new products and services aimed at business-to-business (B2B) and directly at customers (B2C).
One of the completely new services that have emerged with the development of artificial intelligence is AIaaS, or "artificial intelligence for hire," which we wrote about in a previous article. We will talk about NLP services such as automatic translations, chatbots, and document processing in separate articles. Today, however, we will only mention the goal that unites them all: the personalization of business solutions.
Personalization means creating special offers tailored exactly to the customer's needs. And one of the most common applications of AI in B2B solutions is to develop and implement solutions dedicated to a specific company, such as:
specialized accounting services in the cloud – handling different types of documents,
software for consistent branding – as well as suggesting creative solutions within the existing brand book,
e-commerce support – aligning digital sales with the existing network of stationery stores.
Personalization of services and products makes them cheaper to handle – because the customers pay only for what he needs. On the other hand, it requires their consent to collect data concerning the product or service so that further accurate personalization is possible.

AI and human labor
The biggest concern is the impact of AI applications in business on the work done by humans. Thanks to AI, precise and unmanned systems have been available for some time now for, among other things:
monitoring remote work,
automating the operation of physical stores,
robotization of industry.
Will AI replace workers performing simple tasks such as stacking goods on shelves? This is very likely. However, at present, activities that are very simple for humans are still very challenging for robots. This is because they need to combine many areas of artificial intelligence, such as image processing, moving through physical space and planning. In other words, you require very advanced multimodal artificial intelligence to catch as well as accurately place products of different weights, sizes and fragility on the shelf.
Will AI replace people working in the digital domain? For now, AIs can provide intelligent answers to questions asked in natural language. They create eye-pleasing images and write personalized texts. But its results – while often surprising and interesting – are still not repeatable and require human control. That's why, for the time being, we treat them as tools to support the work of the creators, not a threat to them. However, the fourth revolution is also entering the creative industries at an accelerating pace – an area where AI is growing exponentially.
Certainly, AI is an amazing tool for:
improve work efficiency,
focusing on creative work instead of performing repetitive tasks,
developing knowledge-based growth strategies.
AI applications in business – summary
The field of AI applications in business is expanding every day. From the digital transformation of business to new products and services, to profound changes in the workplace. The scope of change makes it possible for us to talk about the fourth industrial revolution – we are only at the beginning of it.
If you like our content, join our busy bees community on Facebook, Twitter, LinkedIn, Instagram, YouTube, Pinterest.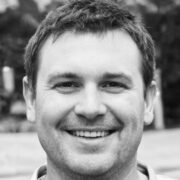 AI in business: