Scheduling social media posts has as many supporters as opponents. Proponents believe it's a good idea to publish content at regular times and promote posts that get the most customer recognition. Opponents, on the other hand, believe that automating the publication of social media content takes away from a company's authenticity. Today we would like to take a look at the issue, highlight its advantages and disadvantages, and answer the question of what role artificial intelligence plays in scheduling social media posts.
How can AI help with scheduling social media posts? – table of contents:
Introduction
Scheduling social media posts is a tempting option for a rapidly growing business. Instead of hiring several specialists and manually publishing posts on Facebook, Instagram, Twitter, or LinkedIn, all you need to do is prepare interesting content and then entrust its publication to an app.
Usually, the module that allows for the automation of the publication date (scheduling) is only a part of a more complex tool that analyzes the content created by a company not only for its reach but also for how it resonates with the target audience. In future articles of AI in business series, we will describe in more detail the topic of AI-assisted content publishing and the automation of content creation itself, or generative AI.
What are the benefits of automating the content publishing calendar?
By scheduling social media posts, we can plan in advance the date and time each post will appear. Social media activity automation tools also mean that we can set up a recurring schedule that takes into account days and times, or set the frequency of posts at will. This works very well for a company's presence on different platforms. This is because the activity of the community differs significantly on each of them. For example – LinkedIn users read posts during working hours, while Facebook users tend to use Facebook in the afternoons.
If the chosen tool is equipped with a learning artificial intelligence module, we can also choose to entrust the automation to optimize the publication calendar. Using data on the popularity of previous posts, the application will suggest when it would be best to publish the next post. Optimization of publication time is usually called smart scheduling.
The location of the company's business is also of great importance. If business relationships extend beyond one time zone, a smart post scheduling tool can adjust publication times to local time. This way, content intended for readers in the United States, for example, will appear at a different time than content written for European customers.
Smart scheduling social media posts also helps you to set up automatic responses to recurring comments. In response to common phrases, for example, "Interesting post" or "Useful information," the post automation application can publish a comment containing thanks or an invitation to like the company's fan page.
AI-assisted entry planning
Almost all of the most widely used content publishing automation tools used by businesses can perform the tasks listed above. Based on content publication history, they recommend when and how often to publish future posts. Each of them also has a distinctive feature that sets them apart from the competition, and among the most popular solutions are:
Cortex – a program for detailed analysis of competitors' posts situating itself at the intersection of content automation and analytics tools,
Lately – a powerful tool for creating AI-supported marketing strategies; scheduling a publication calendar is only one component, while artificial intelligence is used to create suggestions for post content,
Buffer – a dedicated set of tools for small business, to schedule a variety actions, for instance presence on Tik-Tok

How can AI help with scheduling social media posts? Summary
Many of the advantages of tools for scheduling social media posts stem directly from the use of artificial intelligence. Its application has turned simple planners for social media publications at the same recurring time into appreciated analytical tools. They enable to track the effectiveness of social media publications, suggest the optimal frequency of posts, and even assess the emotional reactions of those who observe our company profile thanks to built-in natural language analysis modules.
If you like our content, join our busy bees community on Facebook, Twitter, LinkedIn, Instagram, YouTube, Pinterest.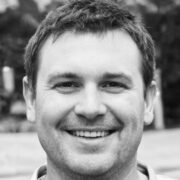 AI in business: