The hype around ChatGTP hasn't died down since OpenAI released it to the general public on November 30, 2022. People got even more excited about using it in business when plugin support was introduced in the ChatGTP Plus version. Which ChatGTP plugins are the most helpful? Read on to find out more.
ChatGTP plugins – table of contents:
Introduction
ChatGPT, developed by OpenAI, is an advanced text-to-text language model. That is, generative artificial intelligence that creates texts in response to questions in natural language. However, ChatGPT is more than just a highly advanced technology. It's also a tool that can reshape your business by enhancing communication, automating processes, and providing valuable information.
How to start using ChatGTP plugins?
To start using ChatGTP plugins, you must subscribe to ChatGTP Plus. Then, just switch the ChatGTP model to GPT-4, the most advanced option. For now, plugins are available in the beta version, which means they can play unpredictable tricks on users. However, even now, they offer great opportunities to speed up repetitive business tasks.

An overview of ChatGPT plugins
There are already over 200 ChatGTP plugins. Here's the list of the most interesting ones.
Fiscal Note
Fiscal Note is a plugin that provides selected, market-leading, real-time data sets. They include legal, political, and regulatory information. It is an invaluable tool for companies that need to stay abreast of regulatory changes and political events that may affect their business.
For example, a company in the medical sector can use FiscalNote to monitor changes in regulations regarding patient data privacy. In this way, the company can quickly adjust its procedures and avoid potential penalties. FiscalNote may require a subscription to certain data sets. To use them, you will need to log in to your FiscalNote account.
Yabble
Yabble helps create surveys and collect data. This can be useful for companies that need to quickly conduct market research or gather customer feedback. For example, cosmetics companies can use Yabble to learn what their customers' preferences are in a given season, which will let them adjust their products to current trends.
Yabble can also be helpful for product managers in tech companies. It's great at collecting feedback on new product features. To use this plugin in a ChatGTP window, install it and open a new chat. Then, type in a prompt like "Gather feedback on our new feature". The plugin will generate insights based on the opinions collected from various sources, which you can later use to ask ChatGTP how to improve your product.
BizToc
BizToc is a plugin that lets you browse business and financial news. Unlike Fiscal Note, it does not require logging in or a subscription. It's a great tool for tracking the latest trends and events in the business world. For example, an investment company can use BizToc to monitor the latest news about the companies they invest in, allowing them to react quickly to changes in the market.
Golden
This plugin provides current factual data about companies from the Golden knowledge graph. Golden researches and tracks information about businesses, investment funds, cryptocurrencies, and public figures. The tool is particularly useful for companies that want to conduct competitive analysis or research potential partners and customers.
An advertising agency can use Golden to learn more about the selling points of competing agencies, which will allow them to position their products more effectively in the market. Golden is a particularly useful ChatGPT plugin for startups, as it helps in finding potential partners for new initiatives.
Zapier
Zapier is a popular automation tool. When combined with ChatGTP, it allows users to interact with 5000+ applications, such as Google Sheets, Gmail, HubSpot, and Salesforce. It is a powerful tool for automating workflows and integrating various software tools in companies. For example, an e-commerce company can use Zapier to automate order processing by linking its sales platform with the warehouse management system and courier service.
Wolfram
ChatGPT is famous for its lack of math skills. This gap is filled by the Wolfram plugin, which allows users to access computations and real-time data. It is a tool for companies that need to perform complex calculations or data analysis. For example, a consulting firm can use Wolfram to perform advanced data analysis for its client, predicting trends and identifying opportunities based on available data.
Summary
ChatGTP and its plugins are powerful tools that can bring many benefits to your business. From automating processes to improving customer service and gaining a competitive edge. The possibilities are almost endless. Choosing the right ChatGPT plugins to support your business is crucial for maximizing these benefits. That's why it's worthwhile to stay tuned and continuously explore the possibilities this technology offers.
If you like our content, join our busy bees community on Facebook, Twitter, LinkedIn, Instagram, YouTube, Pinterest, TikTok.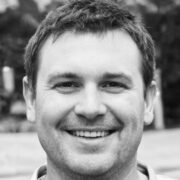 AI in business: