On March 14, 2023, OpenAI released the latest version of ChatGPT. Trained for the last six months in the quiet of labs, ChatGPT-4 has more parameters, better short-term memory and enhanced steerability. It is also more accurate than its predecessors, less likely to invent facts and generate malicious content. But, what does it all mean for business? Read on to find out more.
Business opportunities with ChatGPT-4 – table of contents:
What is GPT-4?
GPT-4, just like its previous version, is a kind of artificial intelligence (AI) that is great at understanding and generating text. GPT stands for:
Generative – capable of generating novel responses on its own, rather than simply selecting from pre-existing options,
Pre-trained – that is, trained on massive amounts of textual data to help it learn patterns and structures in natural language,
Transformer – based on a deep transformer neutral network architecture.
In other words, GPT-4 is a language model capable of self-improvement, which means that it can correct its own mistakes. It is also able to recognize the most relevant information by weighing each input data. Most importantly, GPT-4 was designed to understand the relationships between words and sentences, allowing it to generate more meaningful responses. However, due to the enormous demand and constant work to provide access to more users, you may often have to wait quite a long time for an answer.

What's new with ChatGPT-4?
ChatGPT-4 has one major disadvantage compared to its predecessor: it is not free. However, its capabilities make up for this inconvenience. You can use the model through the OpenAI API and the new subscription plan, ChatGPT Plus.
The OpenAI API
The OpenAI API has been expanded to process not only text, but also images. This means that the model has become multimodal. To put it another way, it is now able to take an image input and describe what it "sees". Currently, this feature is being tested by Be My Eyes, an organization that supports the visually impaired. This new function is proving to be incredibly useful, especially when shopping or navigating, as it can identify and read product labels or help individuals find their way around town.
GPT-4 has combined image and text recognition capabilities with code and text generation, which makes it a valuable tool for rapid prototyping. Unfortunately, the feature is not yet publicly available. However, you will soon be able to try out the following techniques:
sketch a layout of the website on a piece of paper, manually type the content of each module and take a picture of this prototype – GPT-4 will generate a website based on it using, for example, HTML and CSS,
describe the concept for an iOS app and sketch its interface, and GPT-4 will generate prototype code.
ChatGPT Plus
Although a new chat follows the same principles as its predecessor, it has a few advantages over it:
It's 40 % more accurate than GPT-3, which means that its answers are more reliable when it comes to factual information, though it's still advisable to double-check them.
It's 82% less likely to produce harmful and malicious content.
From a business perspective, we believe that the most intriguing improvements lie in two key areas: steerability and length of responses. Let's describe them in more detail.
Steerability in GPT-4
One of the prerequisites for creating longer, meaningful and consistent content is the steerability of the model. With steerability, the model can't be confused by questions taken out of context and you can talk to it as if it was a real person, and not just a bunch of words.
The easiest way to understand how ChatGPT-4 integrates steerability is to precede your prompts with one of the phrases:
"Answer as…"
"Act as…"
"You're a person who…"
In this way, you can have a conversation with a simulated:
expert,
client,
competitor,
mentor,
consultant.
The new chat will stick to its role even if you try to confuse it by asking tricky questions.
Larger context and better memory
Another significant change introduced in GPT-4 is an increase in the length of responses and the model's memory capacity. With this upgrade, it can generate longer, more detailed answers, as well as better understand the context of previous statements in a conversation. To compare, ChatGPT-3 generated responses of no more than 8,000 words. Its successor can produce coherent statements of up to 25,000 words.
As a result, GPT-4 can potentially become even more useful in business, particularly in sectors where complex, long-term and contextual communication with customers, partners or employees is needed.
At this point, it's worthwhile to mention Chain-of-Thought Prompting which is a technique that allows for more efficient communication with GPT-4. By providing a series of related prompts that build upon each other, Chain-of-Thought prompting can help guide the language model towards generating more coherent and relevant responses. For example, you can ask it the following series of questions:
What are the main sources of startup funding?
What are the pros and cons of using your own capital as compared to raising external funds?
How do angel investors and venture capital firms differ in how they fund startups?
In this way, you will make sure that GPT-4 understands the context and the information it provides will be detailed and specific.
Applications of ChatGPT-4 in business
Thanks to the improvements to the current model, GPT-4 is better at:
Customer service – with better short-term memory and steerability, GPT-4 can be used to partially automate customer service and provide proactive support, speeding up the response time and improving the quality of responses.
Content generation – under the watchful eye of a professional content writer and with the right amount of care, GPT-4 can help generate high-quality content for blogs, websites and marketing materials, adapting to the style and tone of a brand.
Data analysis – thanks to advanced prompts, GPT-4 can be used for analyzing large textual data sets, such as customer reviews and market reports to uncover emerging trends and insights.
Business process automation – GPT-4 as an API can automatically generate reports, analyze contracts, summarize and even write emails, which saves time and increases efficiency.
Prototyping and software development – as we've mentioned before, GPT-4 can speed up prototyping processes and code generation, which can reduce the time to implement new products or functionalities.
What problems may ChatGPT-4 generate?
However, despite numerous improvements, ChatGPT-4 can still create issues that you can't ignore if you want to use it for business. Here are some of them:
It generates code that can contain errors which are hard for humans to identify. This is because such mistakes are not the kind that humans usually make. Therefore, it is essential to review AI-generated responses meticulously before implementing them on your corporate website.In a broader context, it's important to note that irresponsible use of AI can lead to Internet security issues.
A flood of low-quality content generated by… people. Companies are outsourcing the creation of large volumes of content based on simple, repetitive prompts to unqualified people. If GPT-generated materials are published without control, they may be of low quality. Publishing a large amount of content won't lead to better site visibility or customer acquisition as the focus now is on usefulness, not quantity.
Although GPT-4 is more accurate than its predecessor, it can still generate factual errors. Therefore, it is important not to treat it as an infallible source of information, but as a supporting tool whose answers should be verified.
Despite its long conversation memory, it may lose context in complex conversations such as those involving customer service, technical problem-solving, or content creation. In such cases, it is necessary to remind the model of relevant information from earlier responses, which, unfortunately, limits its usefulness as a standalone tool.
While there have been improvements in the filtering of harmful content, GPT-4 may still generate inappropriate or controversial responses.
Summary
Improved accuracy, better short-term memory and steerability, as well as a lower risk of generating malicious content – this is how we can sum up GPT-4's improvements over its predecessors. Available through the OpenAI API and ChatGPT Plus subscription, the model is capable of producing longer, more coherent responses, and promises access to image processing in the near future. The steerability of the model allows for more natural conversations and strict adherence to tasks. However, GPT-4 still has its problems, such as generating errors, losing context, or providing inappropriate responses. Nevertheless, the pace at which it is developing begs the question: is anyone truly free from these problems?
Read also: 3 awesome AI writers you must try out today.
If you like our content, join our busy bees community on Facebook, Twitter, LinkedIn, Instagram, YouTube, Pinterest, TikTok.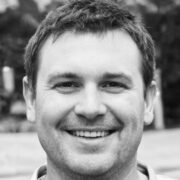 AI in business: