Today's artificial intelligence models available for business differ from human intelligence primarily in that they are mostly unimodal. This means that they take in only one type of information. The next step on the path to completely capable AI concerns multimodal models They incorporate various types of data, in the same way, humans developed multiple senses to explore the world they live in. But what applications does multimodal AI have in business?
Multimodal AI – table of contents:
Introduction
Most of today's artificial intelligence models train on one type of data. These may include:
Such unimodal models process large amounts of information quickly and spot patterns much better than humans do. However, they have serious limitations. They are insensitive to context, and not very adept at dealing with unusual and ambiguous situations.
These most difficult tasks for artificial intelligence are handled much better by multimodal models. They can, like humans, explore the world with different "senses" and learn from different sources. By doing so, they connect distant facts as well as combine a variety of data together.
In a business context, one future-oriented multimodal AI could handle, for example, the optimization of a company's business processes, the analysis of social media posts , the organization of logistics or even the physical positioning of goods in a warehouse. With access to various types of data, it could manage the company in a centralized manner, while having extensive and detailed knowledge of every measurable aspect of business operations.
Multimodal AI today
One artificial intelligence model that takes advantage of multimodality is DALL-E 2, the author of surprising images created from textual cues. However, the capabilities of today's "multi-sensory" artificial intelligence reach far beyond composing visuals. Models developed today combine modality pairs such as:
text and image
text and audio
text and video
image and three-dimensional model
One of the most exciting tools that have already gained recognition is Synthesia. This browser-based platform for creating videos based on the entered text offers a visual presentation accompanied by an avatar-lecturer. Synthesia features extensively for the makers of:
product presentations
software and technical equipment manuals
training materials
Now, instead of hiring actors, voiceovers, and presentation designers, just employ the services of multimodal AI for business and create footage based on well-written text in a few minutes. By using the translation module, you'll also prepare materials in multiple language versions.
Gato and the future of multimodal AI in business
The finest of the modern multimodal models is Gato. This deep neural network developed by Deep Mind simultaneously acquires information from various sources, it learns faster and more efficiently than unimodal models. Some of its capabilities include:
describing images – transforming visual data into textual data
manipulation of objects in physical space – by a robotic arm equipped with tactile sensors and camera images it performs tasks related to rearranging objects
running a text-based chatbot – i.e., performing chatbot tasks
comprehention of rules as well as decision-taking in games
Today, many of these functionalities already exist in complex systems such as autonomous cars or smart cities. However, their application hasn't been upscaled in the small business domain yet.
Still, one may imagine multimodal functionalities delivered to various businesses. By describing images from CCTV cameras it can catalog inventory goods or identify missing products on store shelves. Object manipulation will automatically enable replenishing the missing goods identified beforehand without any human involvement.

Summary
Multimodal artificial intelligence has raised high hopes. From our perspective, it primarily heralds revolutionary changes in the way AI works for business. Instead of distributed, point solutions to automate simple, repetitive tasks, the emergence of powerful tools to gather data from a variety of sources and draw conclusions from volumes of data beyond human perceptual capabilities is looming on the horizon.
Perhaps in the future, AI will even create autonomous companies. Sooner though, it will produce real-time audio-visual materials responding directly to the product inquiries customers make.
If you like our content, join our busy bees community on Facebook, Twitter, LinkedIn, Instagram, YouTube, Pinterest, TikTok.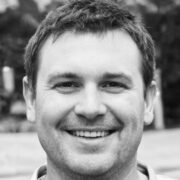 AI in business: