Generative AI is not just text and static images. Videos with realistic presenters talking about the product and the company's objectives? Impressive shorts complementing articles in your knowledge base? Such solutions are now available thanks to the developers of AI video generators. Read on to find out more.
Top 3 AI video generators – table of contents:
Introduction
AI presenters can speak to customers in different languages. All you have to do is to write a script, either on your own or using ChatGPT. Now, it's time for some fun – choosing a voice and a type of text, so the presenter uses the right intonation.
The tone can be purely informative, persuasive or kept in the style of a gripping story. Now, add static or dynamic images chosen from your database or loaded from a computer drive. There you go, the company materials change from boring powerpoint slides into engaging short videos.
Three popular platforms compete for the top spot among the AI video generators: Colossyan, Synthesia, and Creative Reality™ Studio. Let's take a closer look at how they work and how you can use their capabilities in your business.

Colossyan
Colossyan is a tool that allows you to create videos with one or two interacting presenters. It is very easy to use and runs in the browser. Its main advantages are:
Creating professional videos. It is as simple as preparing regular PowerPoint presentations. To create a video, all you have to do is type in the text, move the avatar to the right place and create a slide with the appropriate bullet points.
Using multiple languages. In Colossyan you can create a new language version of your presentation in no time. Just type in your text and have a video ready in more than 70 available languages. This is very useful when creating a presentation for clients from different countries.
Successful employee inductions. Colossyan allows you to generate educational videos to help train and orient new employees to your company. You can upload your own induction video and add a talking avatar in the background.
Recently, Colossyan has made it possible to use ChatGPT to create scripts for synthetic actors. This way, you just need to type in the right prompts, for example, ""Say a friendly hello to the participants of the soft skills training and tell them that it will last half an hour," and the chat will generate the words to be spoken by the avatar.
According to research conducted by PLYMedia, videos with subtitles are shown 40% more often, and their viewers are 80% more likely to watch them to the end. That's why the custom subtitle feature available in Colossyan is so important as it lets you automatically get your subtitles in sync with your video.
Synthesia
Synthesia offers creating videos in 120 languages, and their own research shows that using the tool saves companies up to 80% of their time and budget for video creation.The tool itself works a lot like Colossyan. However, its price is a bit higher and avatars are more realistic.Synthesia also offers more interesting effects and unique features that will let you customize your video to your brand by uploading custom media files or choosing colors.
The app is really easy to use, so it's a suitable choice for beginners. The platform also offers free access to educational materials on how to use it, as well as general rules of creating valuable AI video content for business, which facilitates the learning process.
Creative Reality™ Studio
Creative Reality™ Studio is a tool from D-ID, which prides itself on creating "digital people." Here you can use as a presenter not only a realistic avatar, but also fantastic characters. This is possible thanks to the combination of three powerful tools:
D-ID's facial reenactment technology,
GPT-3 text generation,
text-to-image generation.
Creative Reality™ Studio allows you to create avatars in three ways:
choose from an available database of realistic avatars or stylized portraits,
add your own photo, or
use Stable Diffusion.
The latter allows you to visualize portraits using artificial intelligence. You only need to describe your character to use the power of AI and generate a unique video with a presenter you invented. When it comes to the text of your presentation, Creative Reality™ Studio also gives you three options:
creating text by artificial intelligence based on prompts,
uploading a voice recording, or
directly entering text into the program.
It's by far the most creative AI video generator that will definitely be used for creating effective audiovisual materials in the advertising, marketing, film, gaming or training industry. There are, of course, many more ways to use AI and generate engaging videos for business, especially as customers are becoming more comfortable talking to digital avatars.
Summary
Although there is an ongoing race between the three leading AI video generators, in our opinion, each of them wins in a different category. Colossyan offers the lowest monthly fee and a free plan. Synthesia has an intuitive interface and avatars with pleasant voices. Creative Reality™ Studio, in turn, lets you tailor your videos to your brand.
Avatars' facial expressions and gestures seem strange and artificial to many people, especially when they speak in languages other than English. But the question is, should we compare these first productions with the professional ones – or rather with their real alternative – videos recorded by employees in semi-professional conditions, or simple presentations and PDF files?
Another issue is the pace of technology development. Artificial intelligence models whose capabilities have been combined to create video presentations were created no more than a few months ago. Given that they are capable of self-improvement, and they are still being taught by both the creators and the users, it's worth tracking their progress.
Read also: Using ChatGPT in business.
If you like our content, join our busy bees community on Facebook, Twitter, LinkedIn, Instagram, YouTube, Pinterest, TikTok.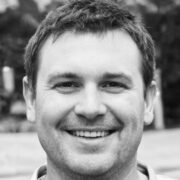 AI in business: