Artificial intelligence in business ensures that your customer gets an instant response from customer service. Perfectly-timed marketing messages, and always up-to-date information about the status of a shipment a customer ordered in the middle of the night? These are also tasks for AI-based business tools. But how can the dynamics of AI help your company achieve market success?
Artificial intelligence in business – table of contents:
Artificial intelligence in business
To realize the full potential of artificial intelligence in your business, a strategic approach is key. First, carefully analyze your business needs and answer the questions:
What goals do I want to achieve with AI?
Where in my company will technology benefit the most and save the most time or money?
How will I measure the effects of implementation?
In this way, it will be easier to choose the right AI tools and applications to help improve company results. But which solutions should you pick?
4 examples of AI application in business
In the business context, artificial intelligence is most often used for:
Improving the customer experience,
Personalization of marketing,
process automation, and to
Analyzing data to make business decisions.
So let's take a closer look at each of them.
Improve customer service with artificial intelligence
One of the most popular applications of AI in business is customer service. AI can be applied to create chatbots and virtual assistants that will: answer customer questions, solve problems and acquire new leads by answering questions from potential customers.
So if your goal is to improve customer service, you may decide to implement a chatbot. They are available 24/7 and can provide detailed, comprehensive answers.
But they also facilitate interactions between a customer and a customer service representative by preparing a summary of previous conversations, suggesting articles from a help database, or suggesting solutions to a problem the customer is facing.
Some of the most popular solutions using artificial intelligence in business for customer service include:
Intercom,
Sentione, and
InteliWISE / Efecte.
These solutions have built-in analytics modules to track the number of queries and resolved cases, so measuring the effects of implementing such artificial intelligence in business will be relatively easy.
Streamlining marketing with AI
Artificial intelligence in business also makes it possible to create personalized marketing campaigns that better address customer needs and preferences. With machine learning algorithms analyzing data and searching for patterns of consumer behavior, a company gains insight into customers' interests. And AI will allow them to display recommendations and ads that are most relevant to them.
This is done by platforms such as:
Sembot, which also works as a plugin for ChatGPT,
Hubspot, which exploits AI to improve data management, SEO analysis, or personalization of displayed content.
However, AI in marketing is not just about analyzing consumer behavior, personalization and recommendations. If you intend to improve the quality of your published content or build your brand image as an expert in the industry, consider using generative artificial intelligence in business. This is because it supports the work of marketing content creators. There is even a new profession of prompt engineers writing textual cues that allow generation:
images – in Midjourney, Dall-E, or Stable Diffusion,
advertising texts – whether in ChatGPT like Jasper or Copy.ai, and
video – from Colossyan to Gen-2.
In turn, another future application of artificial intelligence in business is the development of content creation processes that take advantage of the cooperation of humans and artificial intelligence and allow the creation of multimedia wholes.
Work faster with automation
Does your company perform a lot of repetitive tasks, and projects vary little from one another? Process automation is another area where artificial intelligence excels. Let's start with simple tasks, such as:
Spell check, for example, in Grammarly,
Sending personalized newsletters, as in MailerLite,
Software testing, for example, in Catalon.
And let's finish with the complicated ones, which include Amazon's supply chain optimization, where artificial intelligence analyzes demand and supply data, plans routes and schedules to minimize costs and waste. And recruitment, where AI systems such as Skillate can pre-analyze hundreds of resumes and select the best candidates who meet specific criteria.
Effectively analyze business data
According to a McKinsey Global Institute report titled "The economic potential of generative AI. The next productivity frontier," one of the most important improvements brought by the application of artificial intelligence in business is the development of business strategies. This is because it makes it possible to collect and combine data from different, even seemingly unrelated sources to develop an effective business development plan. For example, it can help:
accurately price the implementation of tasks in the project,
prepare data visualization,
write a report based on unstructured information.
Tools such as:
Microsoft Power BI,
Tableau, and
Google Bard, which allows you to export the table straight into Google Documents.
With these tools, you can improve the efficiency of your company's operations on a monthly or annual basis.
New products and services based on AI
But artificial intelligence in business isn't just about improving versions of existing tools and streamlining the way companies operate. It's also entirely new AI-based products and services:
Autonomous cars – are still in development, but have the potential to revolutionize the transportation industry. Image recognition and real-time data interpretation are at the heart of the technology that allows autonomous cars to drive safely and efficiently,
AI as a Service (AIaaS) – since artificial intelligence technologies in business are expensive, companies can rent specific AI-based solutions instead of investing in their own. This gives even small businesses access to advanced solutions.
Smart appliances – thanks to artificial intelligence, not only refrigerators or washing machines but also industrial machines can optimize their performance and send data to the manufacturer or control panel.
Opportunities and threats of artificial intelligence in business
AI is a disruptive technology, that is, one that has the potential to turn many industries on their heads. It poses certain risks, but at the same time offers new and unexpected opportunities. The advantages of AI include, first and foremost:
digital security,
advanced monitoring,
quick access to information,
intuitive voice and image search.
AI solutions allow better analysis of data and understanding of customer needs. Based on this, the company can improve products or target ads more accurately.
However, there are concerns about the security of sensitive data used by AI algorithms. This is because AI can be used to generate fake news, create deepfakes and other forms of manipulation, which is particularly dangerous given the use of AI in business.
Also, the potential for automation of repetitive tasks is causing concern in the labor market. Companies must therefore responsibly plan for AI implementation, taking into account both the benefits, potential risks and the compliance of the implemented solutions with emerging regulations.
How to use artificial intelligence in business?
Artificial intelligence (AI) is an integral part of modern business, transforming many aspects of a company's operations, from customer service to marketing and automation to data analytics.
The use of AI in business is not only to improve existing processes but also to create new products and services. However, to take full advantage of AI's potential, a strategic approach and a thorough analysis of business needs are key. So think about what goals you want to achieve with AI, where in your company the technology will bring the most benefit and how to measure the effects of its implementation.

Read also: Digital twins. When Black Mirror becomes a reality
If you like our content, join our busy bees community on Facebook, Twitter, LinkedIn, Instagram, YouTube, Pinterest.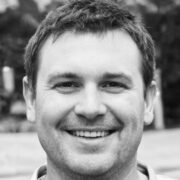 AI in business: