Invented by Alex F. Osborn, brainstorming is one of the most widely used tools for finding new and innovative solutions. To be effective, it requires openness, time and a group of at least a few people willing to engage in actively generating and suggesting ideas. It's a technique that is especially useful when your goal is to come up with a solution to a problem that will eventually become your business concept. What if you don't have a group of trusted friends? You can try the possibilities of ChatGPT. Read on to find out more.
A brainstorming session with ChatGPT – table of contents:
Introduction
The brainstorming technique has lost some of its significance due to the growing popularity of remote work. According to a survey conducted at the end of 2020 by Fortune.com, as much as 83% of remote workers observed that great ideas coming up in virtual brainstorming session with ChatGPT are simply lost. That's why, when you decide to brainstorm about an issue as sensitive as setting up a startup, we suggest taking advantage of the latest technology. So let's invite ChatGPT to a brainstorming session.

How to ask Chat GPT about a startup?
To start brainstorming session with ChatGPT, you need to clearly define the area that will be addressed. Before founding a startup, its creator should ask themselves many questions, and answering each of them can be a good starting point for brainstorming. In order to thoroughly understand your goals, plans and business strategy, it's a good idea to write down the answers to several questions:
What problem will my company solve?
What customer needs will my company meet?
What are the market trends in the industry I want to operate in?
What are my financial goals in relation to the costs associated with running my business?
What are my skills and experience in the industry I want to operate in?
What are my strengths and weaknesses as an entrepreneur?
What will my marketing goals and strategies be?
Who are my competitors and how will my company stand out in the market?
What are the weaknesses of my startup idea?
Equipped with concise answers to the above questions, you can start brainstorming session with ChatGPT. Such co-creation, the result of collaboration between people and artificial intelligence, can produce quick and surprisingly accurate results.
A brainstorming session with ChatGPT
To explore ChatGPT's capabilities to generate ideas, as well as potential problems a startup might face, let's take a closer look at a hypothetical startup called EcoEternal. EcoEternal will operate in the medtech industry. Its goal is to create vegan, environmentally neutral and effective cosmetics to help people keep their skin young.
Its financial goals include expanding the company in the European Union market, gradually increasing its market share, maximizing profits and minimizing costs. Market research shows that customers are looking for cosmetics that can fight signs of aging, but do not contain harmful ingredients, and do not harm the environment.
The founder of EcoEternal is a specialist in aesthetic medicine who has the knowledge and experience to create effective anti-aging cosmetics. Her strength is her knowledge and experience in aesthetic medicine. A weakness is a lack of experience in running a business. The goal is to gain customers' trust through effective and safe products. The company's marketing strategy will focus on social media campaigns and collaboration with influencers.
What are the weaknesses of my startup idea?
To find the weak points of this startup idea, we used the following prompt: "Provide a transcript of detailed and specific answers given at a brainstorming session with ChatGPT regarding the question: What are the weaknesses of this startup idea? (for EcoEternal)."
In a flash, ChatGPT said that the following difficulties may arise:
"A lack of experience in running a business can lead to mistakes in planning development strategies, finances or marketing, which in turn can negatively affect profits and the company's position in the market.
There are many other companies in the medtech industry offering cosmetics that are vegan, organic and effective in the fight against signs of aging. Strong competitors can be a problem for EcoEternal, especially in the early stages of development.
Launching a new product may require spending a lot of money on research and development, which is a great investment risk. Investors may be skeptical of the return on investment, especially in risky markets.
Customers may be skeptical about the effectiveness and safety of a new product, especially if it is not yet popular in the market. This can lead to difficulties in building a loyal customer base.
High production and marketing costs can affect profits and may lead to the need to raise prices, which in turn may discourage customers from buying EcoEternal products."
Artificial intelligence has drawn attention not only to the market conditions for the startup development, but also to the profile of its founder. And while many of these weaknesses can be directly deduced from the description of the hypothetical startup, highlighting them opens the door to exploring the topic and thinking about how to strengthen the business proposition. Also, by using the prompt, "Give three ways to solve this problem."
Summary
In his 1942 book "How to Think Up," Osborn described the brainstorming technique. He presented it as a tool for solving problems and generating ideas. Its effectiveness is proven by the incredible success of the BBD&O advertising agency, which he co-founded. In fact, it became one of the largest advertising firms in the world and it still exists today.
ChatGPT can help during the first brainstorming sessions with ChatGPT that precede launching a startup. This is because it generates ideas and gives clues that are certainly worth paying attention to. However, to get valuable insights, you need a detailed and thorough analysis of the real market and competitors, and probably a group of people with whom you could hold a brainstorming session with ChatGPT.
Read also: New services and products operating with AI | AI in business.
If you like our content, join our busy bees community on Facebook, Twitter, LinkedIn, Instagram, YouTube, Pinterest, TikTok.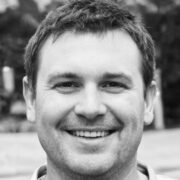 AI in business: