Artificial intelligence composes surprisingly good images. To the point, that it makes you question its mechanical nature. It writes sentences and paragraphs with the content available on the Internet, relying on clues and additional questions. Likewise, it translates, paraphrases as well as transforms meeting recordings into neat notes. So how can a company take advantage of the enormous potential the cutting-edge creative AI solutions offer?
Creative AI of today and tomorrow – table of contents:
Creative AI – introduction
Will content creation become the exclusive domain of artificial intelligence? Will AI generate multimedia on demand? Support us in creative endeavors with original videos, images together with texts of unprecedented quality and wit. No one knows. Still, In the following text, we would like to take a look at how creative AI handles generating images, and texts as well as answering complicated questions. We will also some outlook on how businesses can harness these capabilities and expand.
From text to the image. DALL-E 2 and its potential business applications
Recently, one solution stirred the imagination of artificial intelligence enthusiasts. The DALL-E 2 model from OpenAI Foundation. It generates realistic images based on a natural language description. And not just any images.
The foundation recently announced the price of its package of the generated images. After exhausting the limit of free 50 queries, you have to pay $15 to get another 460 different images. Peanuts.
This will surely shake up the creative industry branch, not sparing people who make visual materials too, especially those who have yet to develop a recognizable style and personal brand. Notably, OpenAI is not the only organization conducting intensive work on AI image-generating techniques. DALL-E 2's competitors like Disco Diffusion and Image are the most notable ones though the followers are certain to appear as they are already developing solutions pushing the envelope even further.
It could also mean a revolution in the appearance of websites currently filled with repetitive stock photos. Especially since DALL-E 2 can not only compose a single "photo" or stylized image in a specific style but also deliver variations on a given theme. So it's possible to generate a huge number of high-resolution images at a really low cost, and then choose the ones that best suit the company's needs. Instead of hiring models and designers, and paying a multimedia agency for photo shoots, all you need – potentially – is a little time to specify the message of the visual.
After forging images from text, the time will come for videos and 3D models based on visual or textual cues. There is already extensive work on such solutions. One example is GANverse3D created by Nvidia. It is a tool for producing three-dimensional models based on a single image, for example, depicting a dragon. The software learns the shape of the depicted object from the library of images or illustrations provided to it. Then it composes a consistent three-dimensional model.
The greatest hurdle concerns modeling parts that are rarely captured in images. So, for example, in the case of a dragon, the problem may be the back or lower abdominal plane. Still, such a 3D model will reach a production standard with much less effort than one made from scratch by a 3d artist. This is a particularly important tip for those companies intending to enter the virtual reality and Metaverse presence markets.
GPT-3, Leta and the writer of the future
Writing activities are one of the fastest-growing branches of creative artificial intelligence. While automatically generating unique descriptions of similar products and paraphrasing paragraphs for publication on social media no longer seem unusual, the possibilities of AI go much further. And we are only at the beginning of this creative journey. Another important aspect of creative AI that we would like to mention today is the future of artificial intelligence using natural language, including virtual assistants.
In April 2022, The New York Times wrote that artificial intelligence is already capable of creating original prose utterances that are indistinguishable from human-created texts. The statement was specifically about the GPT-3 model, which is currently one of the most interesting solutions for transforming large amounts of data processed by artificial intelligence into human-understandable utterances. Generative Pre-trained Transformer 3, as the acronym GPT-3 expands, is a language model that uses Deep Learning to use language, including answering questions.
One of the most interesting ways of demonstrating the workings of GPT-3 is a video series in which Dr. Alan D. Thompson talks to an avatar named Leta. Leta surprisingly and creatively answers questions – both about her knowledge of the world and about herself. There seems to be nothing to prevent a similarly trained model from talking to customers about all aspects of a company's products or services.
Commercial applications of GPT-3, however, tend to revolve around content creation. Some of the tools already available today capable of writing original texts include:
Jasper
Word AI
Copysmith
Writesonic
Copy.ai
They deliver original texts through guidelines, such as defined headings as well as optimized search engine requirements.
The GPT-3 model is also already in use by chatbots, voicebots, and even for generating business ideas. It also handles manuals for software or a tool to design applications without programming. It can translate natural language speech into SQL too.
One particular capability valuable for business is the ability to summarize text – including recorded dialogues converted into text. This is because a tool based on GPT-3 draws up a meeting summary note in a flash, and then translates them into the native language of each meeting participant, if necessary.

Creative AI – Summary
If we add the ability to make the soundtrack to the artificial intelligence that creates images, 3D models, videos, responds creatively to questions, summarizes meetings, and writes texts… as, for example, is the case with the Jukebox project – it turns out that the creative activity of artificial intelligence covers most areas of the most sought-after content.
Fortunately for artists, for the time being, commercially available creative AI is more of a tool to generate ideas and sketches but still requires a lot of human input. Nevertheless, the recent step or one would like to say, a giant leap artificial intelligence took, makes us seriously consider the future of the business directly related to the creation and use of digital content.
This is because, on the one hand, AI means a significant reduction in the cost of producing unique content, and on the other, the need to hire higher-skilled employees who will be able to use AI-supported tools and finish the job afterward, that is, refine the materials to meet the expectations of the company and increasingly demanding customers.
If you like our content, join our busy bees community on Facebook, Twitter, LinkedIn, Instagram, YouTube, Pinterest.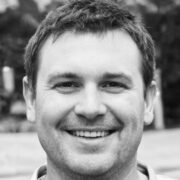 AI in business: