How can artificial intelligence facilitate the content management? The answer scopes across diverse issues related not only to publishing content on social media. After all, it is equally important to consciously build up a base of valuable content that lasts years and reaches various old as well as new distribution channels. AI can help create new content or consolidate an existing base. Also, it will expose material that complies with Google's latest policy, the helpful content update.
Artificial intelligence in content management – table of contents:
Introduction
Managing content in a single distribution channel belongs to a task for a specialist. Still, how to cope with the flurry of responsibilities when the business is growing and the publication channels keep mushrooming each having distinct requirements? On top of that, you have to maintain the consistency of the brand, and retain the coherence of your company's message while maintaining a flawless grasp of the exponentially growing amount of constantly generated content. In such a situation, state-of-the-art content management technologies supported by artificial intelligence come to the rescue. Today, we will focus on introducing the topic to newcomers as well as share tips and hints on how to employ AI in managing content.
CMS, DAM, DXP?
The role of artificial intelligence in content management transcends social media publishing issues or content repurposing techniques. Its equally crucial province concerns the management of a database of content later distributed through various distribution channels. The database may include systems called:
Digital Asset Management (DAM)
Content Management System (CMS or Digital Content Management, DCM) including Web Content Management System (WCMS)
Digital Experience Platform (DXP)
But what are the key features of the above-mentioned systems? How can AI support them? These somewhat similar names denote different solutions, each having a specific AI application assigned. However, one can't expect miracles and the days of simply running a program where artificial intelligence sorts through all the company's content and selects the best bits are yet to come.
AI and digital asset management
DAM denotes a centralized system for managing a company's digital assets. In other words, it's an application or program through which a company can organize and conveniently feature its text together with multimedia content for publication in any digital distribution channel.
Why does it matter? According to research cited by Alan Porter of Nuxeo – the company responsible for one of the leading DAM systems, an average employee of who works without such solutions spends at least an hour a day searching on their computers and on the company's network or cloud for the materials they need. What's more, as many as 60% of companies choose to generate materials anew because they can't find existing content.
In DAM, each item upon its creation gets orderly cataloged – the system assigns it with appropriate metadata i.e. tags to spot it in the database together with a link to other materials that share similar characteristics or got developed similarly or form. For instance, the tags allow you to instantly scan a large database of all the photos to find the company's building or videos from the last year in which the CEO speaks. What's more, browsing through text materials, content posted on the company's Instagram or any content from the database becomes smooth sailing.
How then artificial intelligence helps? First – it creates a content base. By recognizing the type of content it automatically generates metadata. For example, through video transcription or image processing, as well as creating collections of content centered around similar topics.
Second – artificial intelligence facilitates the daily handling of the existing base. The AIl provides relevant prompts containing similar content. It analyzes the frequency of specific materials as well as their impact on the brand to provide valuable insights into their effectiveness.
Artificial intelligence in content management
Unlike DAM, which primarily organizes and structures the content base, CMS (Content Management System), is a program to create and modify digital content. It features content management of web portals, eCommerce or even a company's internal materials. However, the vast majority of popular CMSs are WCMSs website systems.
In the case of popular WCMS, such as WordPress and WooCommerce, AI tools AI come in the form of plug-ins. In addition to fulfilling the functions we mentioned when discussing DAM, we can apply artificial intelligence to handle the following areas, among others:
analysis of the tone and emotional overtones of published content – running an in-depth examination aiming at optimizing your site for your target audience,
dynamic pricing of products – depending on the parameters chosen by the company, for example, the kind of device, the time of day or the demand for the product,
language version selection and automatic translation of the site,
support for chatbots and voicebots – real-time customer service through a module built into the site,
content quality analysis – by the means of combining searchability evaluation of given material and its display time or other selected parameters in line with the rules of Google's latest policy, i.e. helpful content update,
Digital experience platform
The most modern and extensive integrated way to manage content aided by artificial intelligence is the Digital Experience Platform (DXP).It puts at its center not the content itself, but the user experience to be created with it. This is because it serves to centralize all the digital channels in the company, for example:
website
mobile applications
displays in outlets – from electronic price badges to banking screens with exchange rates and advertisements
information kiosks
smart devices – that is, the field of IoT (Internet of Things), from company cars to hotel refrigerators
wearable technologies – for example, SmartWatches, VR goggles, or augmented reality (AR) glasses
The key functions of DXP supported by artificial intelligence, which did not play such a significant role in the case of DAM and CMS, concern not management but preparation of content for publication. After all, the final presentation of the content determines the quality of the user experience. These include:
matching content to device requirements – this is crucial when the platform manages content for devices with such radically different capabilities as VR goggles and newsstand
personalization of content – identification of the user selection and presentation of content tailored to the user's needs and preferences

Summary
Artificial intelligence is increasingly important in managing corporate content. The larger the content base, number of customers as well as distribution channels, the greater the role AI plays in organizing, structuring, and publishing it. This is all fundamental as it helps to identify good quality content – the one that search engines do and increasingly will favor.
Both solutions belonging to the DAM, CMS and DXP groups take a pointwise approach in employing artificial intelligence models for analytical purposes by drawing inspiration from hints and methods of organizing content according to complex, semantic metadata. Still, our AI-based systems already capable of creating content on their own by learning from the content databases they organize? We will take on that issue in our following articles.
If you like our content, join our busy bees community on Facebook, Twitter, LinkedIn, Instagram, YouTube, Pinterest.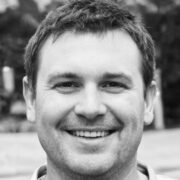 AI in business: