How to sell your software? Do you know how to do it? The design of the ideal software is just a part of the work, that brings you closer to the more tangible benefits. The difficult part is the sales of the product. We have collected several tips on how to sell your software, independently if the product is destined for a huge corporate client or will be sold as a SaaS service.
How to sell your software? – table of contents:
Solve this one specific problem
Your potential clients should see, that you understand their pain. Convince them that your product will solve their problems and will make their lives easier. Present the unique value of your software and emphasize what distinguishes you from your competitors. Do not make your clients guess, why your product is so unique, but inform them about it at the start.
To present better the features of your offer, you can be tempted to draft the table with comparisons. This way you will stress out all the benefits related to your product – the benefits that should be considered by the clients during the decision-making process.
Find your client
When you know everything about your product, you have to decide, who is the person, you wish to reach with this information. Surely, you have already heard about the target audience term. Defining the clients' profiles should help you to uniform your vision and reach the specified audience. Determine the age, localization, challenges, job positions, and life goals of your target clients. You can prepare a persona – if you are not sure how to do it – try our free template.

Establish contact with the client
When you know, who is your potential client, try to establish contact. Ask yourself, what kind of media your potential client uses and become active there to highlight your presence. Don't act blindly! Create a marketing plan, that will allow you to use all available resources. Think, about what kind of websites are visited by your potential clients. Those can be:
Internet websites – if your clients read the specific blogs or services, as the publishers, if they could share your expert article that contains the link to your software.
Online forums – instead of trying to sell your product directly, interact with clients and check, what kind of problems they have, offer them your help.
Social media – if your clients spend their free time browsing Instagram, LinkedIn, and other social media portals, use those media to build awareness of your brand by running profiles or acquiring paid advertisements.
SEO and paid advertisement – your clients search for the answer to the questions that are important and valid to them in internet browsers. Do everything to make sure that your website appears at the very first position in search results or allocate funds to a paid campaign. Ask yourself, which browser is the most popular among your clients: Google, Bing, Yahoo, or any other?
Create your blog – regular publication of valuable content should help you to increase the traffic to your website. Additionally, you may offer some of the content or rebates in exchange for signing for your newsletter. This should help you to build the mailing database of potential clients. Then you can keep in touch with your clients via e-mail. 
Respect clients' time
When you find your potential client, you cannot waste the time, he decided to devote to you and your product. In the case of business clients, you have to make an appointment well in advance. Prepare yourself with the presentation of your product, and listen carefully, to your client's questions. Then present the features of your solutions, and what is important, keep the meeting short. Remember also about being on time.
Internet users, who are your potential clients don't like treading water too. They will visit your website to find out about the offer. Make sure your description is specific and accurate. Remember to write about all necessary functions, benefits, parameters, and requirements. Add images and screens, and if it is possible, the movie that presents the operation of your software, or the short guide.
Share a free trial version
You can't convince some of the users by presenting them with a well-written product description or a demonstration movie. Some of them have to test the software to decide if it is worth the price. Instead of offering the 30-day free trial period, you can decide to apply the freemium model to your sales strategy. In this case, the users have unlimited time access to the basic version of the product, but to use advanced functions they have to pay an extra fee. 
Gain reviews
Many clients decide to buy the product after reading the reviews. If you just started the sales, you can ask your first clients or independent tester to share an opinion about your product. Share the reviews on your website and on social media to make sure that potential clients could find out, why it is worth buying your software. 
Remember about the customer service
Your potential clients, as well as the users, who already have your products, may need your professional help. Efficiently functioning customer service can dissolve their doubts, and also build positive emotions and trust in your brand. Contemporary users are accustomed to the fast solving of problems, this is why they can expect that you will offer them 24/7 customer support – either via helpline or via chat. You can decide and install a chatbot on your website alongside the FAQ section with the most commonly asked questions. Do not forget to provide your e-mail address to your clients – they can offer invaluable insight into the functioning of your software which can help you to improve your product. 
Sell your software – summary
How to sell your software? As you already see, the sales of software do not differ from the sales of other digital products. It is worth keeping in mind to whom you aim your offer. The preparation of the right strategy and speaking the language of a client not only will get you closer to the purchase transaction but will help you to establish trust and loyalty as well. 
If you like our content, join our busy bees community on Facebook, Twitter, LinkedIn, Instagram, YouTube, Pinterest.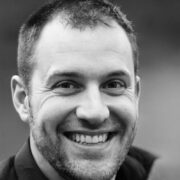 Create & sell digital products: