How to make a stock photo? Is it difficult to make an awesome stock image that could be sold or used on the website? In another text we have described how making and selling stock pictures can be an easy way to make money. The stock photos market is highly competitive, therefore if we wish to earn, we have to match the tastes of our prospective clients. How to do it? Read the text to find out how to make a good stock photo.
How to make a stock photo? – table of contents:
How to make a stock photo?
Where to start? If you wish to make money by selling photos, spend some time and think about the subject. Check the banks of images, and read about the rules and requirements. Analyze already available projects – their subject and esthetics.
>You have to decide, which online platform matches best your taste and style. Check, what types of categories and sub-categories are on those platforms. Try to reach the individuals, who already managed to achieve success in selling stock photos, and check their projects.

10 tips for stock images
You have to create good quality projects to compete in the stock photo market. There are several ways to approach the problem of quality pictures. Read our tips below to find out how to create attractive and effective designs.
Have the idea first – before starting your work, make sure that you know your aim. Find your niche and theme before starting a new project. Making images without any previous idea produces dull pictures. Don't waste your time and energy on such endeavors. 
Have your camera ready – keeping your equipment close is necessary if you want to make pictures spontaneously. Spontaneity doesn't mean a lack of ideas or preparation. You may not be sure what else can inspire you, but as long as you know, what your aim is, you can create great, revealing images. Capture the moment and find your way to be paid for your creativity.
 
Technical terms matter – accordingly the type of stock bank requirements will differ. Before starting a new project make sure that you know what those requirements are. If you aim to sell your projects images have to comply with the regulations otherwise you will waste your time creating images nobody will be able to see. 
Image sharpness – you can have the best ideas, but to realize them successfully you have to take care of the quality. In many cases, the images seem to be ideal at a first glance, but when displayed on a bigger screen, it is blurred. To prevent such occurrences, check all settings in your camera ahead and get yourself a good quality, stable tripod.
Light – light plays an important role in the creation of the image. To present an object or a person you need to remember about appropriate lighting. Use natural light or studio light, and try to experiment with the source of light, its dispersion, and its arrangement. 
Quality – good quality pictures require more space on disk, hence some people decide to make images of lesser quality. Despite all this, you should always aim for the best quality possible, images can be resized or changed, but the initial material has to be of value. 
Several copies – one copy of the required object is not enough. Make several pictures and select the best copy. Making one copy of each kind can lead your project to failure – the picture may not be good enough to be used for sale. 
Different angles – change your perspective. Use different types of lenses, take close-up pictures or take pictures from a distance. Use different angles. 
Authenticity – images that present people in their natural environment are more likely to be used by the clients. People should not look into the camera without reason, they should act naturally.
 
Follow the fashion – the best way to sell is to keep up with trends. We need to make sure that our clients will search for the images that are recently popular. The popularity of the subject means higher competition – try to follow the trend but stay original and authentic. 
Stock images that sell
The image conception is the first important stage during the realization of a project. How to find inspiration? Where to check what kind of images are popular? Most of the information can be found on stock banks. Many of them have dedicated subpages with the most popular categories and current lists of the most searched themes.
Such a list differs accordingly to the stock bank depending on the subjects and amounts of stock images in the collection. Among the most searched for categories are:
Business – all images related to business activity: working people, offices, office equipment, etc. 
People – not only working people but people doing their chores, families, teams, and interaction between people. 
Foodstuff – food, meals, drinks, cuisines of the world.
Holidays – not only Christian holidays, festivals, events, and local celebrations.
Professions – each professional group, is presented naturally, in a candid way.
House and garden – arrangements, furniture, interesting solutions, gardens.
Science – technology, electronics, electronic devices, telephones.
Sport – sportsmen in an authentic situation.
As was already mentioned, stock banks are a good source of inspiration. For example, Shutterstock published the most popular themes for June 2022 and those were: showing different people (different gender, ethnicity, types of bodies, and ages), images that relate to holidays (summer holidays, holiday fashion, seasonal work, trips), health and well-being (self-care, fresh produce, physical activity, dietitians, coaches, instructors). Additionally, the list of themes includes information about the trends in colors.
Among the themes that sell worse than the others are: flags, animals, landscapes, sunsets and sunrises, individual fruit and vegetables, and photo wallpapers made in Photoshop. There is a buyer of each type of product, hence even those categories will find their purchasers. Still, one has to consider the competition, which is huge. To be able to sell, one has to provide the highest quality of work. 
How to make a stock photo? – Summary
Summarizing, there are several ways to produce stock images that clients are willing to buy. Besides the tips in the text, it is important to remember the presentation of the image – an interesting miniature, concise title, and detailed description will help your clients find your project among many other similar offers.
If you like our content, join our busy bees community on Facebook, Twitter, LinkedIn, Instagram, YouTube, Pinterest.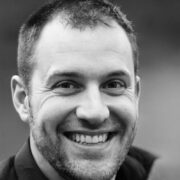 Create & sell digital products: