Programs to build apps without coding – do you know any of them? As was shown in one of the recent articles, one doesn't have to demonstrate coding skills to be able to create a mobile application. No matter if you will use the program only internally in your company, or if you want to sell the app and earn some money, the hiring of a specialist, thanks to the availability of tools, is no longer a necessity. Let's discuss the 5 solutions that will help you to build the application without coding.
Programs to build apps without coding – table of contents:
Programs to build apps without coding – what do you need to know
The platforms, that allow building applications without coding skills usually operate thanks to the "click and choose" or "drag and drop" principles of operation. This way the creator doesn't have to know the programming languages, such as Python, JavaScript, or C++. Despite this the creation of applications, especially without any experience, can bring many problems, hence many solutions include easy-to-modify templates and guides.
As with any other solution, non-coding app-building platforms have their limitations. The projects created with the use of such apps have some drawbacks. Those projects are less flexible and functional than those made by an experienced programmer. If you would like to include any non-standard features in your application, you will have to seek the assistance of a specialist.
Who then uses application-building software? You can be surprised, but not only amateurs have recognized the potential of such a solution. Also, professional programmers use such solutions, because the creation of apps without coding is much faster and cheaper. Besides this, app-creating software can be used by small company owners, such as local restaurant owners, that need their app to provide their clients with a mobile menu or give them the option to order online. Also, some schools or companies may need internal software for their employees.
Benefits of making apps without coding:
smaller cost than in the case of traditional programming,
independence of working that doesn't require hiring programmers or external company,
easy modifications that allow the introduction of the needed changes and updates,
fast creation of products without the technical knowledge.
5 programs to build apps without coding
In this section, we have collected 5 tools that allow you to create the app without coding. Remember that this industry is constantly evolving and offers newer and more advanced solutions.
Adalo
Adalo is a non-coding technological platform that allows its users to create their applications without programming experience. The user can create the interface of the product with the "drag and drop" function. There are many components to select from that including lists, forms, bars, navigation icons, charts, buttons, and many more. We can configure dynamic actions, such as logging, or automatic push notifications. The creator can make databases and manage users' data.
Accordingly, to the price list on the internet website, there are five subscription plans available on the website:
Free – 0$/month
Starter – 45$/month
Professional 65$/month
Team 200$/month
Business 250$/month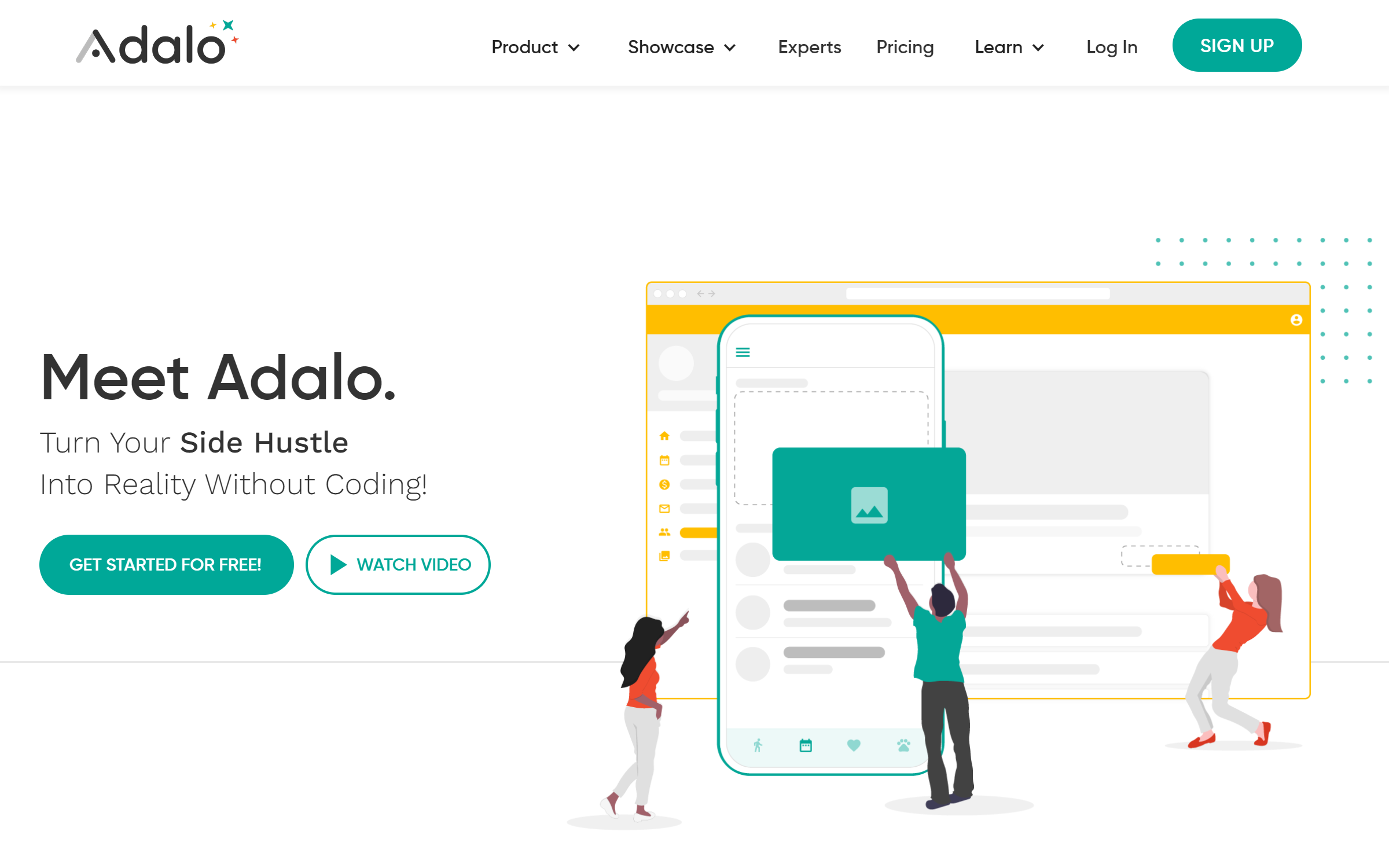 The creator can get a 20% of discount by choosing an annual subscription.
Futterflow
Two former employees of Google have decided to create a platform that allows users to create mobile applications without the knowledge of coding. They have made available the Flutterflow service with the easy-to-use "drag and drop" type of interface.
The creators receive access to many basic and advanced functions such as more than 90 display templates and 80 ready-made components (lists, user's profiles, etc.), widget animations, push notifications, chat templates, team collaboration (links sharing, rights management, etc.), code that works with iOS, Android, Web, and Desktop export, and advanced integrations with GitHub, Firebase, Google Maps and more.
Accordingly, to the price list, there are four subscription plans:
Free – 0$/month
Standard – 30$/month
Pro – 70$/month
Teams – 70$/month
Those prices differ accordingly to the method of payment (monthly or yearly subscription). There are promotions available frequently.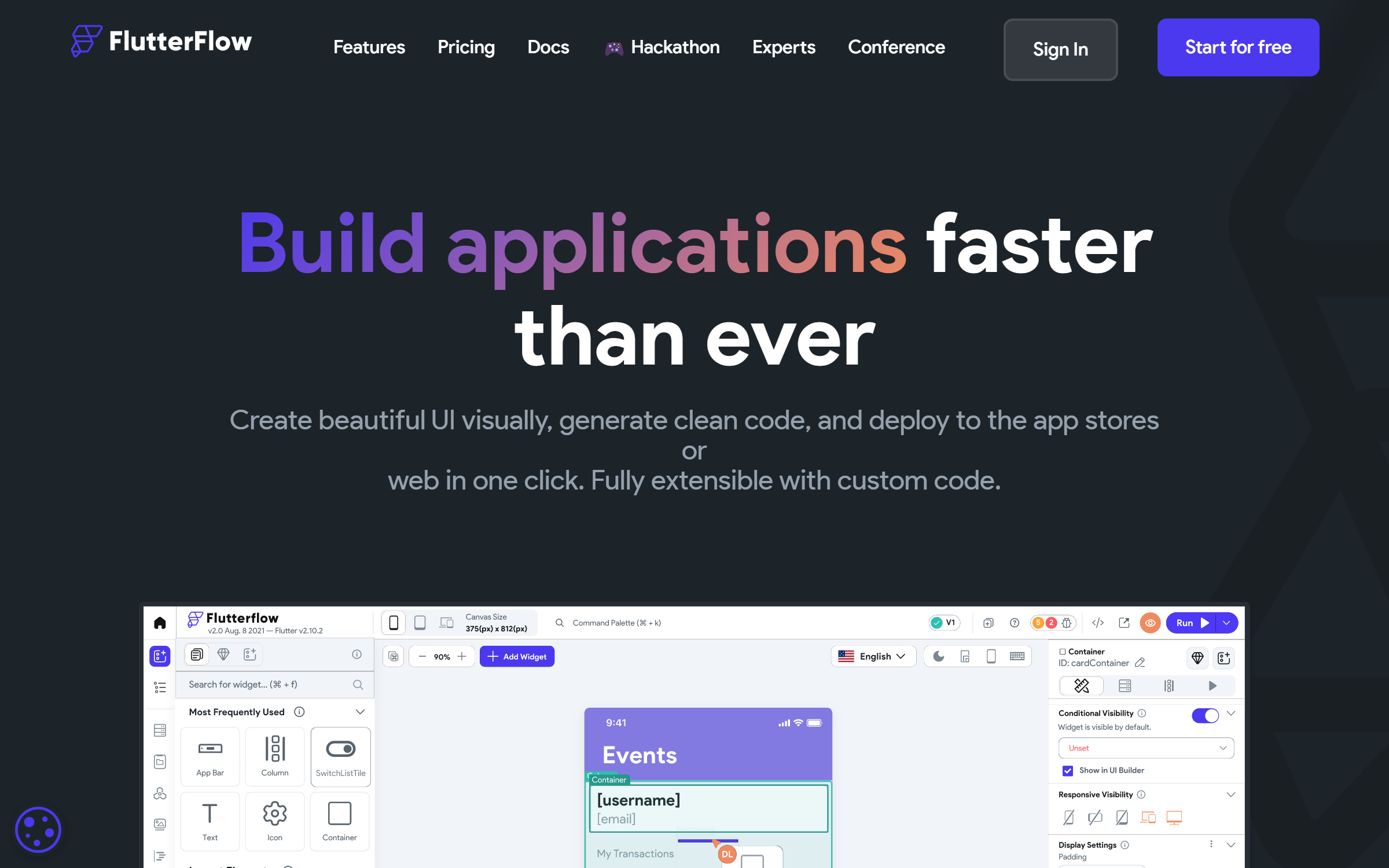 Draftbit
Draftbit platform allows the creation of not only mobile applications as well as their source code. The whole project is based on open-source languages. The creator can use available components and templates, but it is possible to introduce non-standard code as well. Such non-standard code can help to modify and personalize the product.
In the opposition to the previous tools, Draftbit doesn't have a free version. The price list is divided into prices connected to the platform usage (Individual – 79$ a month, Team – 249$ a month, and Enterprise 995$/a month) and with the help of an expert (Bronze – 500$/month, Silver – 3,5K $/month, Gold 7K $/month and 12K $/month).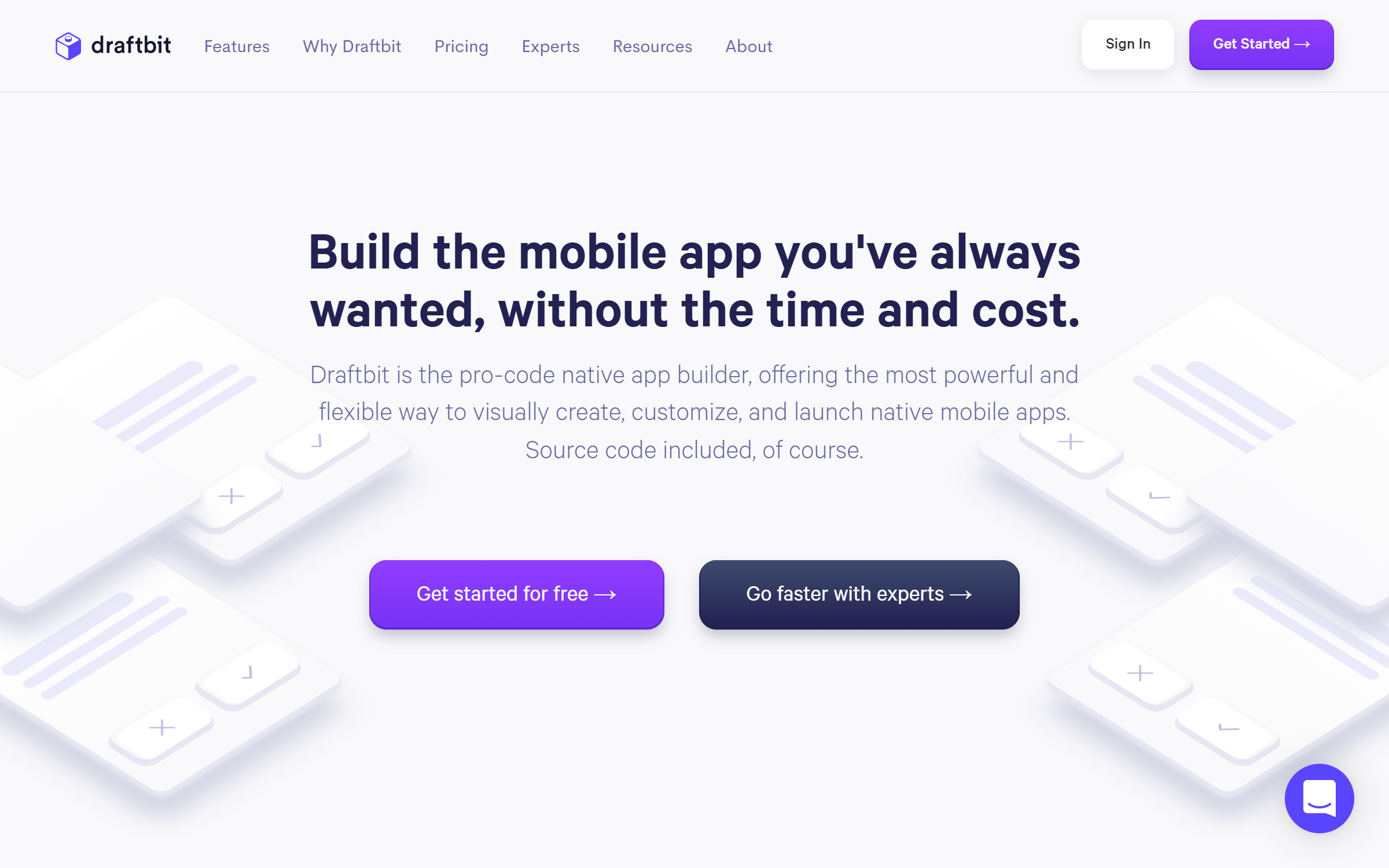 AppGyver
"You will never go back to coding. Seriously" – this sentence is displayed on the main page of the AppGyver service, which allows the creation of high-quality applications of different formats, both for mobile devices, browsers, stationary computers, and other gadgets.
Their program offers a "drag and drop" interface, while the platform provides a vast range of components and motifs and allows integration of API interfaces just in several minutes.
Following the regulations available on the website, some of the services in the package "Fremium Services" are provided free of charge, while for any additional resources or services there is a charge ("Premium Services"). It is worth reading the license, that was described in points 5 and 6 of the aforementioned rules.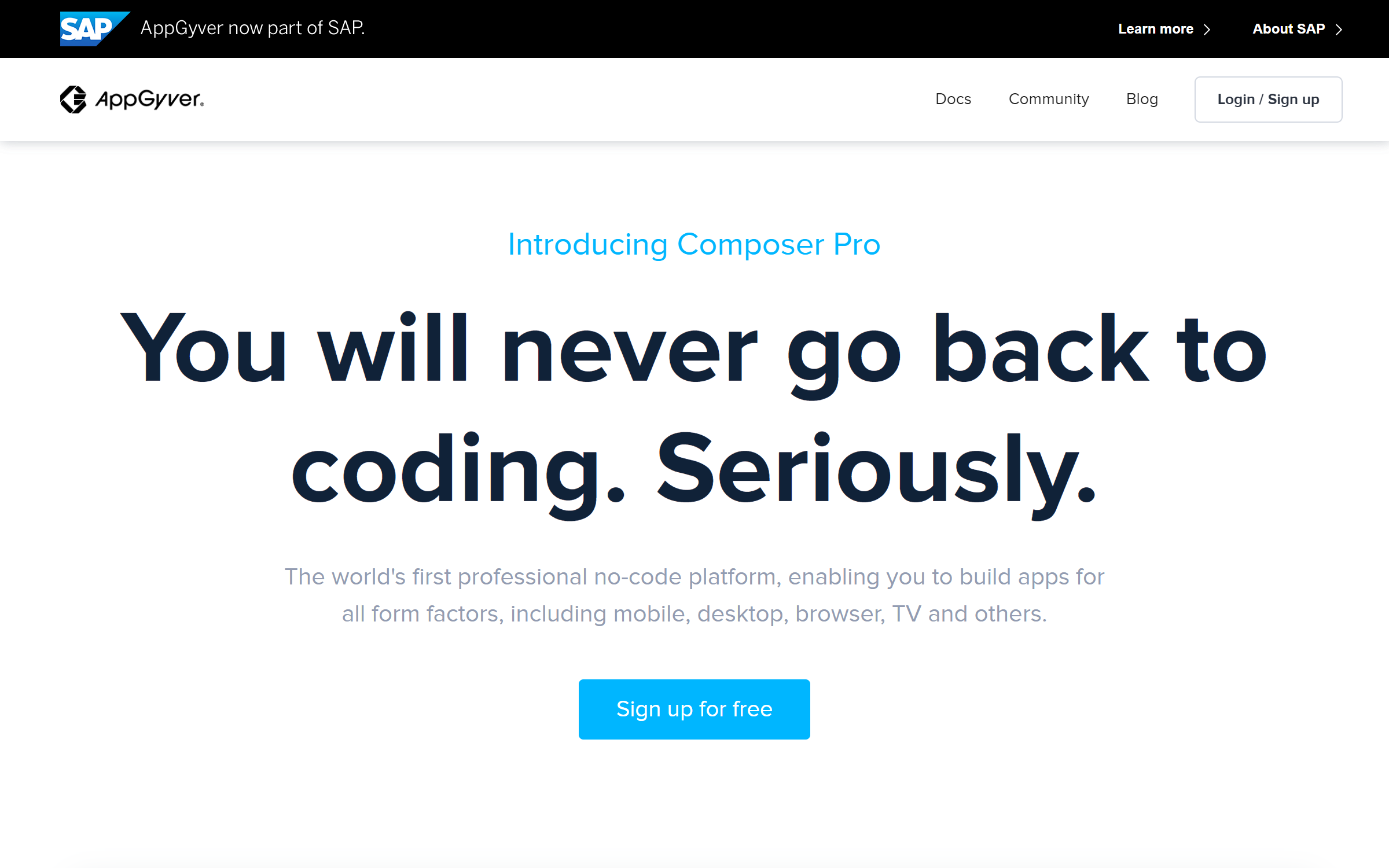 Wappler
Wappler is the next platform that allows an easy and fast way of creating and publication of mobile applications. The App Connect app is the front-end framework, fully-integrated with Wappler. It consists of the visual layout panel, the library of components, and data binding – all this is available through a transparent and easy-to-use interface.
The price of the subscription differs accordingly to the settlement method (monthly or yearly), the selection between Wappler Basic and Wappler Pro, and one of four available plans:
Educational – 19 euro/month (Basic) – 29 euro/month (Pro)
Individuals – 29 euro/month (Basic) – 49 euro/month (Pro)
Business – 49 euro/month (Basic) – 79 euro/month (Pro)
Enterprise – 69 euro/month (Basic) – 109 euro/month (Pro)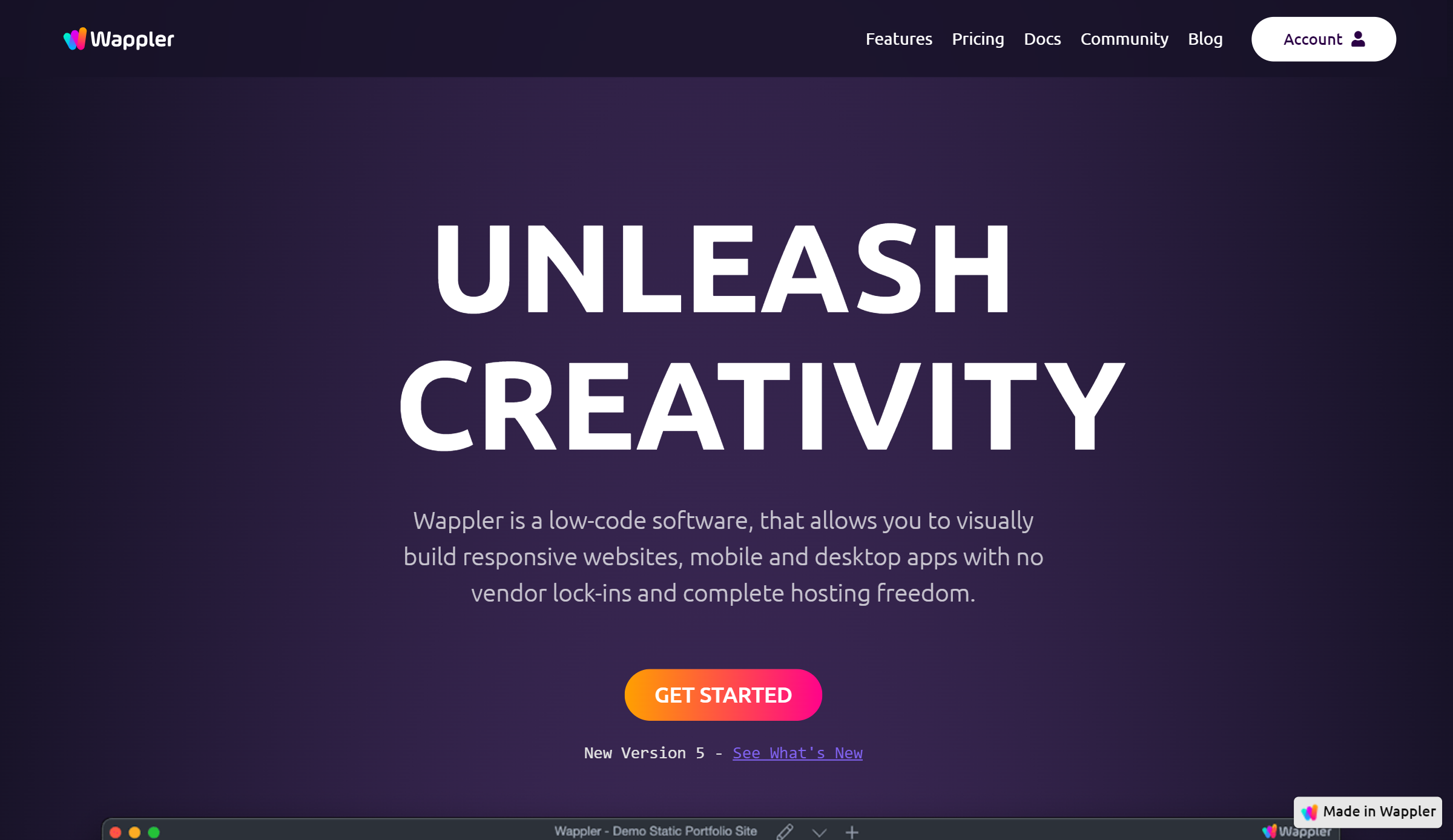 Summary
The building application without coding becomes more and more popular not only among amateurs but among programmers as well, who can save time. The development of the branch means that programs are being developed and improved. Hence, before selection the tool it is worth familiarizing yourself with the available solutions.
If you like our content, join our busy bees community on Facebook, Twitter, LinkedIn, Instagram, YouTube, Pinterest, TikTok.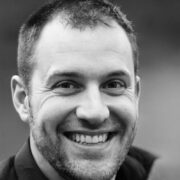 Create & sell digital products: