Stock music libraries to make money? Is it possible to earn a good income quickly and efficiently by offering newly created music? In the previous article, we have explained what is stock music. Today we are going to take a look at the available libraries of stock music that allow composers to sell their tracks. We can distinguish several types of libraries and accordingly to this division we are going to present examples of platforms that are popular in the selected categories.
The best stock music libraries – table of contents:
Stock music libraries
Stock music available at this type of library is offered based on the license agreement. The most popular platforms that offer stock music are presented below.
APM Music

It is an American stock music library that provides high-quality tracks. The clients that decide to download the music to use it for their production (or in another way) have to act upon the existing license agreement or agreement with APM. The agreement has to be paid accordingly to the current price list.

The composer who wishes to sell his music with APM Music has to submit an application that includes a maximum of three best tracks. Additionally, the composer has to provide his web address, social media profile links, and the information, where the music of the artist can be purchased. 

JinglePunks

Similarly to the previous platform, Jingle Punks stresses that using of the music records available in the library is regulated by the existing license agreement. The exclusivity agreement is for a year and with automatic renewal (unless stated otherwise) is offered to the composers. The platform splits the profits fifty-fifty with the authors.

How to become a composer on JinglePunks? The author has to fill up and send the form and provide links to his tracks. It is best when they are available on the private website of the composer, but links to platforms such as Bandcamp and Soundcloud are also accepted. Links to Dropbox, Google Drive, and Box are not verified.

Royalty-free libraries
AudioJungle

AudioJungle is owned by Envato, the service was already mentioned in the text about the 6 best online marketplaces to sell templates. Thanks to individual licenses clients can access and use one, particular song. The price of the track depends on the number of downloads or views.

Currently, the AudioJungle service is closed for new composers, but the company encourages registering accounts – the representatives will contact, you when a new recruiting starts.

PremiumBeat

PremiumBeat, which belongs to Shutterstock company, provides high-quality tracks and sound effects. The library offers access to the rich library, where the user can find recordings produced in different styles and genres, all royalty-free. The licenses are honored worldwide and their validity is indefinite.

On the website of the platform, there is an application form for new composers. The company emphasizes that the music has to be 100% original, available exclusively, and free from the rights of third parties. The analysis of the form can take up to four weeks. If the application is accepted the employee of PremiumBeat contacts the candidate and fixes the terms of cooperation. Unfortunately, when the application is rejected there is no way to get any information about the reasons for the refusal.

Pond5

Pond5 is another, an interesting online marketplace that offers stock music without license fees. There are two options to choose from: Credit Pack and Pond5 Subscriptions. The second option allows a more detailed selection, where one can decide between subscription of music, music and sound effects, film materials, or custom.

Artists that are willing to sell their music (and sound effects) via Pond5 Publishing will receive 35% of royalty shares. The service Pon5 Publishing is available and its terms and conditions can be found under the link. To get additional income one can use referral links. The client will receive a 20% of discount, while the composer will get 20% of the value of the first client's purchase.

Artist

Artlist is a service for individuals that search for high-quality tracks. The users can select between two types of licenses: Artist's Unlimited License and Artist's Personal License – their terms of use are available online under the link.

       

How to become an artist on Artist? The composer should be the owner of 100% of the rights of the offered music. Then he can apply for registration. The process of applying can be done via the website, where the form has to be filled up. Besides the basic contact details, one should send links to his portfolio and describe himself as an artist: the style, the music genre, or the stage name.
6 stock music libraries to make money – summary
There are many stock music platforms on the market. Before selecting one of them it is worth familiarizing yourself with the terms and regulations of all of them. The composer should compare the conditions that have to be fulfilled to join the service. Once all the expectations are met one can become a stock artist and sell the tracks on the stock music platform.
If you like our content, join our busy bees community on Facebook, Twitter, LinkedIn, Instagram, YouTube, Pinterest.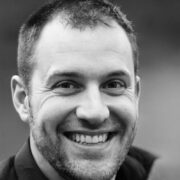 Create & sell digital products: