Sales of online courses, well-thought of and properly conducted, can be very lucrative. Many individuals eagerly use this possibility for developing online businesses. It is worth to consider, how to sell online courses. Three popular methods of selling are discussed in the text below.
How to sell online courses? – table of contents:
Own website
The first method of selling online courses is offering them on your website. This solution has many advantages. First of all, the author of the course doesn't have to share his income with any courses selling platforms. The processes of creation, selling, and promotion of the course have to be dealt with by the author himself, hence he doesn't have to pay fees for external contractors for those activities.
Owning the website allows authors to build a database of clients. Keeping regular contact with clients, by e-mail messages, increases the trust in the brand, and helps to acquire loyal clients.
Selling online courses through the own website gives a large dose of operating flexibility and provides better control over the business. The author can decide to produce packages of courses or to add other products to his offer.
Dedicated online courses selling platforms not only charge fees but place the product in the same space as similar items produced by the competition. For this reason, authors are often forced to lower the prices of their courses, because it is the only way to compete with others.
Offering products through the author's website is a very good solution, but it has some disadvantages as well. First and foremost, we have to spend more time managing the processes of selling and marketing. Additionally, individuals, who don't have their website have to learn, how to make one, or have to commission this task to somebody else – and this means higher cost. Even if the author decides to make the website on his own, the initial cost is still relatively high because there is a need to buy hosting, a domain, and an SSL certificate.
How to sell online courses on your website? This solution requires the author to take several steps such as:
the creation of a website – is a broad subject, already discussed here. In short, one should pay attention to ease of use, SEO positioning, and compliance with the brand,
the creation of an online course – as was already mentioned in another text, the process has many stages, it requires much time and specialized tools,
choice of payment – the author has to guarantee his client a safe way of payment. Many platforms offer such types of services on the market. One of them is the popular PayPal. It is worth getting acquainted with provisions collected by those types of companies.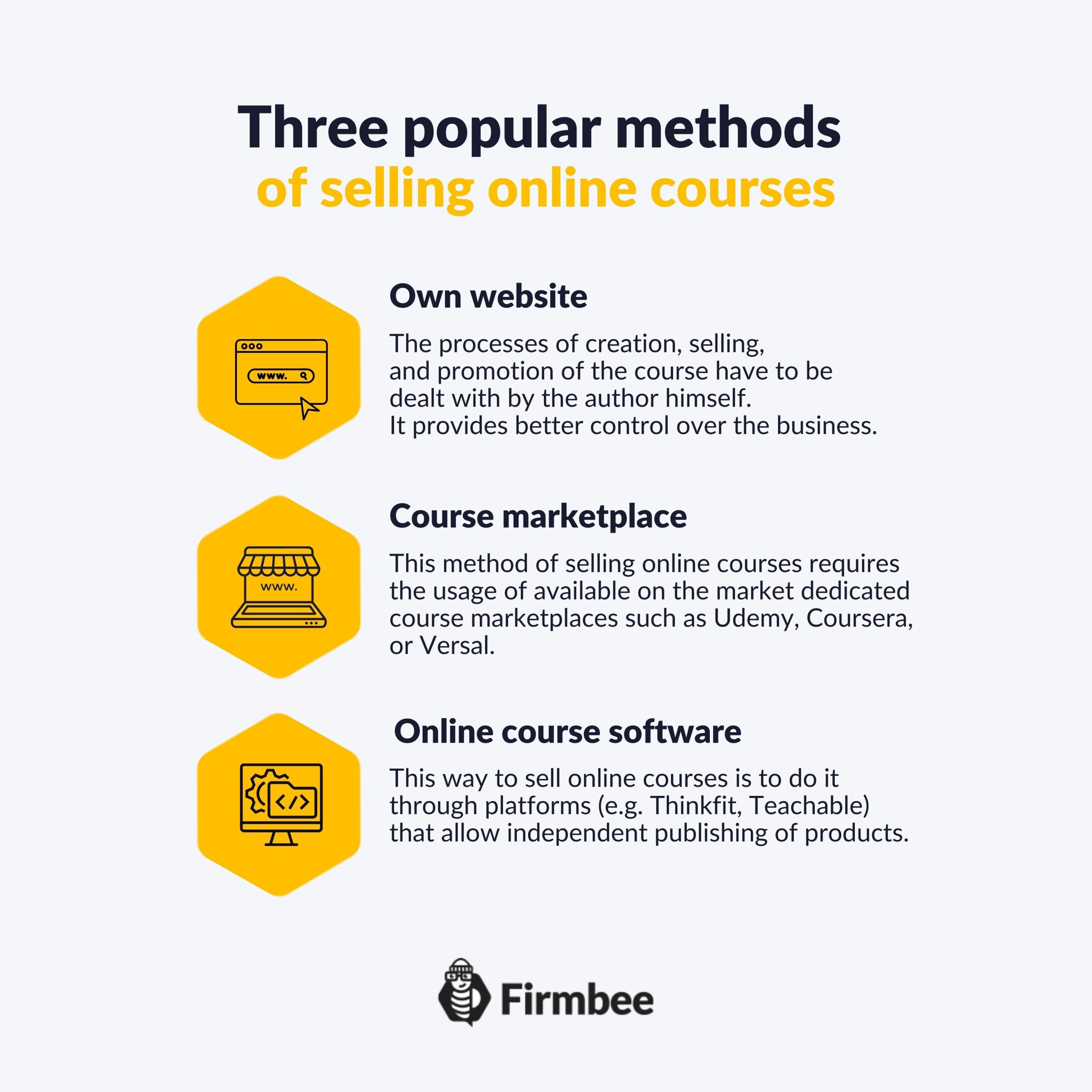 Course marketplaces
The second method of selling online courses requires the usage of available on the market dedicated course marketplaces such as Udemy, Coursera, or Versal. What are those platforms? Those platforms offer services that allow authors to publish their online courses. In such places, the internet surfer, who is interested in purchasing an online course, can choose one of many available options.
The main advantage of this solution is a very high level of marketing activities performed by the service providers. Platforms such as Udemy are very well-known and popular among potential learners. Platforms allocate significant amounts of financial resources to online marketing, not only to fund paid campaigns but additionally to optimize browsers. The author, who decides to sell his online course with the use of the platform doesn't have to worry about potential clients.
Before we will start our cooperation with the online courses marketplace it is worth analyzing the disadvantages of such a solution. As it was already mentioned, the author cannot create a database of e-mail addresses in case of this type of selling. It is very hard to keep in touch directly with the client. Additionally, running up a business is regulated by many laws and rules dictated by the platform. The author has less control and loses the ability to set the final price for his product.
The brand of the author suffers here as well because it is no longer recognizable from the competitors. Although marketing was enlisted as the main advantage of courses marketplaces, it is still a problematic issue, because this service is not free. One has to note that charges taken by platforms are very high and can reach even 50% of the price value. There is a lot more that works against the author, and those are affiliate links – if sales were performed through an external partner, there is an additional fee of 25% of income. All the fees may vary from platform to platform, but generally, they are not low.
Online courses hosting platforms and software 
The last way to sell online courses is to do it through platforms that allow independent publishing of products. There are several platforms of this kind and those are Thinkfic and Teachable. In this variant of selling the author get more independence and convenient customization options.
Thanks to platforms for individual online course hosting the authors can create their personal brand. They have access to data that concern their students and can have interactions with them. Such abilities allow keeping full control over the development of the company.
Most of the platforms of such types don't charge any fees for selling, they don't take transactional fees, although there may be some exemptions from this rule. The activity of such companies is based on charging steady payments for packages. In the case of Thinkfic, the author can decide between one free account, with limited functionalities or one of three paid accounts (payments are being taken monthly or once a year).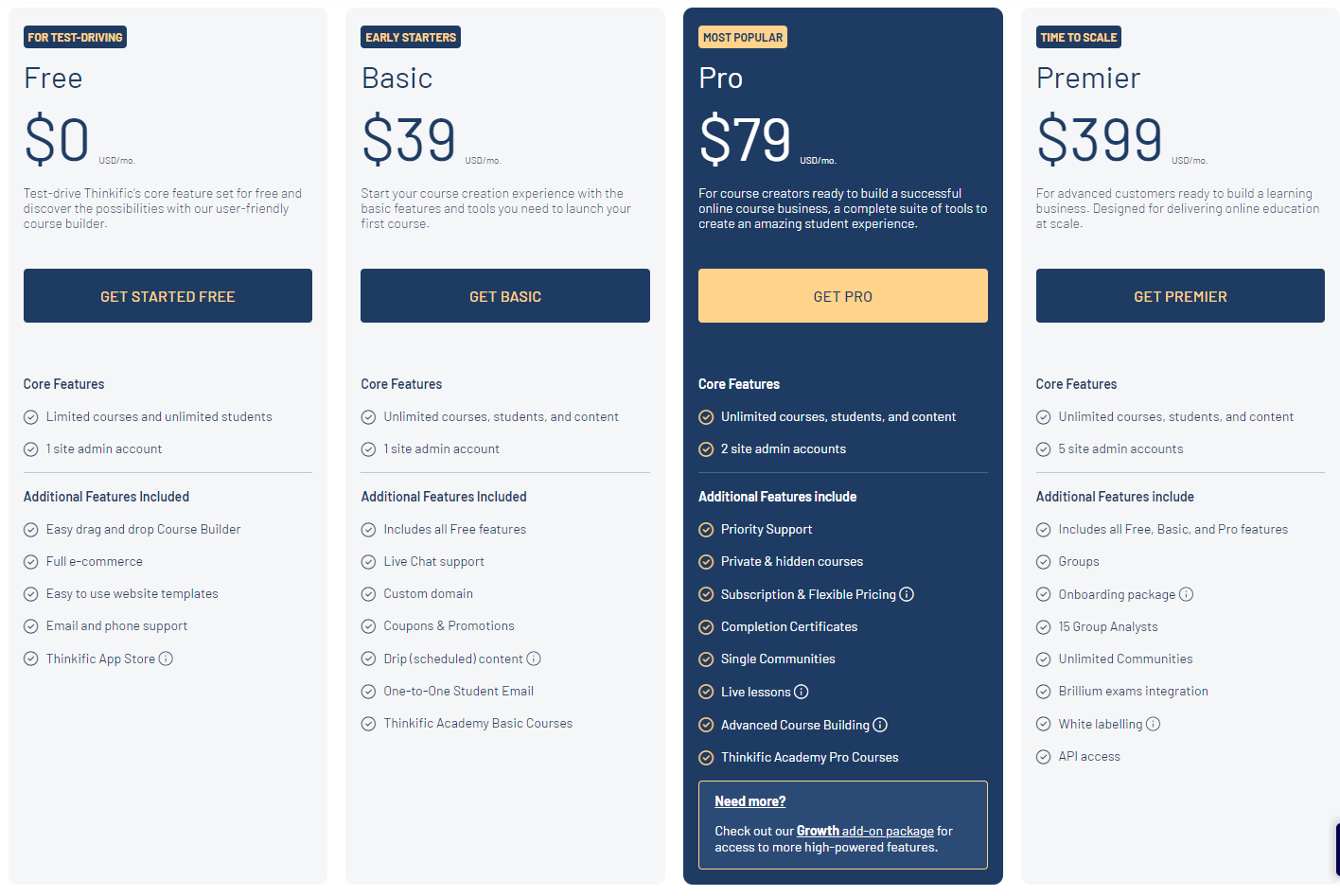 There is one disadvantage of independent online course hosting and it is the necessity to run the marketing activities on your own. The author has no access to the database of clients of the service, therefore has to take appropriate steps to reach individuals interested in purchasing his online course.
The other disadvantage of the solution is the cost. Offering products on online courses marketplaces doesn't involve any cost, because the settlement is after the transaction. In the case of independent hosting, we have to pay a subscription fee. Intensive development of the offer requires the author to gain the access to advanced functions, that are available only in more expensive packages.
The usage of individual online course hosting platforms gives you better control, but it requires more time from the author to manage all the processes.
This solution brings more problems when we have only several online courses on offer and a huge database of clients. The next weakness of this arrangement is the difficulty of attracting clients. The beginners have no social basis, therefore they have to work harder for the client's trust.
How to sell online courses? – summary
Is it better to sell through the very own website, or maybe it is more advantageous to use online courses marketplaces or online platforms for individual online course hosting? There is no finite answer to this question and every author has to assess his financial abilities, and level of experience. The choice of selling method should be based on the fact that the author has just started his online courses business or has been on the market for a long time.
How to sell online courses? As you can see, it's not that difficult. Follow our blog so you don't miss the next articles.
If you like our content, join our busy bees community on Facebook, Twitter, LinkedIn, Instagram, YouTube, Pinterest.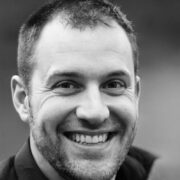 The most important questions
What are the methods of selling online courses?

There are three ways to sell online courses: through the own website, with online courses marketplaces, or through platforms for independent online course hosting.

What are the disadvantages of selling through your own website?

Among the advantages of such a solution are: the ability to build own client's database, full control over the business, and independence of decision making. The disadvantage is the necessity to spend much time to set the project and the possible cost of a website.

Online course software vs. course marketplaces

These two methods are frequently confused. There are many more differences between them than similarities. First and foremost they differ in the scoop of control over their own business, as well as the accessibility of the client's database, and present competition and charges. 
Create & sell digital products: