Creating an online course is a multi-stage process. Before moving to the main task there are elements of the process you should consider ahead of time. How to get prepared to the creation of an online course? How to start? Our article is about all stages of the process, read it to find out more.
7 things you need to do before creating an online course – table of contents:
Decide about the subject of your course
Before you start writing your online course, think about the domain you have enough knowledge to share with others. The best subject connects your skills, interests, and experience.
You don't have to possess the professional knowledge to teach others. For participants of the course, there are more important things than a certificate and those are: your commitment and passion. If you have any achievement in your branch of activity, use it as a direction for your development and design your online course accordingly.
Identify your target audience
Creation of course requires many hours of work and a lot of effort. What is crucial here, the creator expects that his product will find the reception and admiration of others. Expectations may not be fulfilled when the target audience is badly defined.
No product is designed for everybody – if so, probably nobody will be using it, because such a product will not be able to fulfill the needs of any specific group of users. Having the subject of your online course, think about who could benefit from your course the most.
After identifying your target group try to make it even more narrow. For example, creating online courses about guitar playing, try to create courses for beginners, or even more precisely – for beginner guitarists that wish to develop their skills in playing rock music. In such a way, you will narrow your target audience, this will allow you to reach clients that are interested exactly in the subject of your course.
Do some market research
Before creating your an online course, think about the real needs that currently people have. Do some market research because your assumptions about actual clients' interests may be wrong. To analyze the market use solutions available on the Internet:
Google Trends – the tool allows access to the information about subjects of questions asked by Google browser users. You may compare different types of searches with the use of this tool. Additionally, the website allows the creation of lists of the most frequent phrases.
Ubbersuggest – is the tool you can use free as a limited edition. To gain access to all functionalities you have to pay for one of three packages. The platform allows checking the number of searches of a given phrase and its competitiveness. Similar functionalities are offered by programs such as: Ahrefs, Semrush, or Surfer.
AnswerThePublic – the tool allows to search the given entry in the browse. After the search, the graphical visualization is generated that shows phrases searched by the Internet users that contain the given entry. The number of free searches is limited.
Analyze the competition
First and foremost we should know about our competitors and their offer. It is not worth copying their ideas, but it is good to create a product that stands out from the crowd. The analysis of the competition may help you to reach your niche. Just take a closer look and analyze, what part of knowledge has not been covered by other creators, and then fill in the gap in the market.
Sometimes, the subject is so popular that there are not many unique ways of presenting it. In such scenario, you may think about changing the target group. Instead of creating another course for men about savings management try to present the same subject but for a different group of users. What about women, or female students, who just start their journey on the job market and need to learn how better manage their budget?
Set UVP
If you wish to reach your clients and encourage them to purchase your online course, you have to show them all the benefits of your course. Write a description, where you inform your users about the content of the course and the expected results – they need to know what new knowledge they will gain.
In the course for beginning UX designers write that after the course your participants will have finished the project in AdobeXD and they will be able to use it in their projects portfolio. About efficient UVP creation read the article here.

Create a community
You don't have to have your product finished to start the creation of your future audience. No matter, how good your online course will be, nobody will know about it, as long as you won't have an audience that may buy it. Create bonds with your potential buyers ahead of time.
There are many ways to create an engaged community for your brand. Think about the communicative channels they use. For the course about independent colors analysis search for recipients on Instagram. Before creating products for HR professionals consider opening an account on Linkedin.
When you have your community ready, try to provide them with content, which is engaging and builds trust in your brand. Use the time to find out, what are the expectations of your recipients, as well as their needs and habits – use this information while creating your online course.
Creating an online course – summary
After all the preliminary stages there is a time to create the online course. The task is a multi-staged and time-consuming process. In the next article, all the steps of course creation will be presented in greater detail.
If you like our content, join our busy bees community on Facebook, Twitter, LinkedIn, Instagram, YouTube, Pinterest.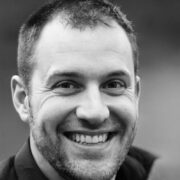 Create & sell digital products: