What XaaS solutions s are worth using when running a company? Which can help increase innovation? Which increase productivity and safety? And which give small and medium-sized enterprises access to solutions that have so far been used only by large organizations? Learn about the benefits of implementing XaaS. Read what types of services are available in this model and how to apply them across industries. Read on.
What XaaS solutions to use when running a business? – table of contents:
Introduction
Nowadays, many enterprises see the benefits of using XaaS (Everything as a Service) services. It is a business model that relies on providing a wide range of technologies in the form of a subscription. In this post, we will present the most important services that are worth using in company management.
The benefits of implementing XaaS
Implementing subscription services can bring many benefits to your business. Firstly, it is the improvement of operational efficiency. Thanks to it, the company can work faster and more efficiently. Secondly, it is flexibility that allows you to adjust services to the current needs of the company. Thirdly, it is cost reduction as you only pay for what you really need. Finally, scalability, allowing you to easily adapt services to the growth of the company.

Types of XaaS solutions
The most attractive XaaS solutions in the market are:
SaaS (Software as a Service) – providing software as a subscription-based service makes it possible to use the application over the Internet without the need to install and maintain the software on your own servers, which results in lower costs and easier maintenance.
PaaS (Platform as a Service) – providing a development platform as a service allows you to create, test and implement applications in the cloud, which allows you to focus on the creative process without worrying about managing your IT infrastructure.
IaaS (Infrastructure as a Service) – delivering IT infrastructure as a subscription-based service allows you to scale resources, such as computing power, memory or disk space, without investing in your own servers and hardware.
CaaS (Cybersecurity as a Service) – providing security-as-a-service includes monitoring, protecting and responding to cyber threats, which allows companies to focus on their business, and be sure that their data is protected.
DaaS (Desktop as a Service) – delivering virtual desktops as a service enables remote access to the work environment from any device, which facilitates team collaboration and increases employee mobility and productivity.
UCaaS (Unified Communications as a Service) – delivering unified communications as a service includes such tools as telephony, video conferencing, chat, or document sharing, which facilitates collaboration within the company and with partners and customers.
StaaS (Storage as a Service) – providing data storage services besad on subscription allows for storing and managing great amounts of data in the cloud, which increases the availability, security and scalability of solutions.
TaaS (Technology as a Service) – providing specific technologies as a service enables companies to benefit from innovative technology solutions such as IoT, AI or blockchain without investing in the development of their own tools.
Naas (Network as a Service) – managing and maintaining the network infrastructure as a subscription-based service allows companies to benefit from advanced network functions such as virtual private networks (VPNs), firewalls, broadband optimisation or network traffic management.
XaaS across industries
XaaS solutions can be appplied in almost all industries:
Banking and finance – XaaS solutions in this sector help optimize customer data management processes (e.g. Salesforce), automate payment processes (e.g. Stripe) or implement advanced security systems (e.g. Norton Security as a Service),
Retail – tools available in a subscription model, such as SAP Commerce Cloud, can help manage the supply chain, implement customer relationship management systems (CRM, such as HubSpot) and improve e-commerce platforms (such as Shopify),
Healthcare – patient data management (e.g., drchrono), telemedicine (e.g., Teladoc) and health data monitoring and analysis (e.g., IBM Watson Health) can be easier with subscription solutions,
IT – subscription services can be used most broadly here, for example, to manage infrastructure (e.g., Amazon Web Services), software platforms (e.g., Microsoft Azure), as well as to automate processes (e.g., UiPath) and optimize resources (e.g., VMware),
Manufacturing – digital subscription products can support supply chain management (e.g., Oracle Supply Chain Management Cloud), quality control (e.g., InfinityQS), and monitoring and analysis of production data (e.g., GE Digital),
Tourism – in the tourism industry, Everthing as a Service can help manage bookings (e.g., Amadeus), sell tickets (e.g., Sabre), and promote travel offers (e.g., Sojern).
Summary
Using XaaS solutions can help increase the efficiency and competitiveness of your business. Therefore, it is worth considering what subscription services can be most beneficial to your business and how to put them into practice. Remember that the key to success is flexibility and the ability to adapt to changing market needs. By taking advantage of XaaS solutions, you gain the tools to help you meet these challenges.
If you like our content, join our busy bees community on Facebook, Twitter, LinkedIn, Instagram, YouTube, Pinterest, TikTok.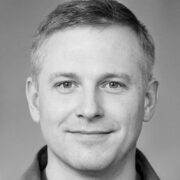 Digitizing your business: