Investing in technology, developing employees' skills and adopting flexible business strategies will let companies survive in the dynamic digital world of the future. As a result, digital transformation can contribute to the innovation, productivity and sustainability of the entire industrial sector. However, let's try to explain in more detail why digitalization in industry is important. Read on.
Digitalization in industry – table of contents:
Introduction
According to PwC's report "Industry 4.0: Building the digital enterprise", investing in industry 4.0 returns after about 3.5 years. Optimizing processes, increasing productivity and improving competitiveness at relatively low implementation costs create opportunities that allow companies to adapt to changing market realities. The digital industry differs from the traditional industry mainly in its use of modern technologies, which contribute to automating processes, better data management, and greater work efficiency. In today's article we will outline the key aspects of digitalization in industry and how companies can prepare for it.

Key technologies in industry digitalization
The digitalization in industry relies on the use of a number of key technologies that affect the way companies work. These include:
Internet of things (IoT) – it allows you to connect devices and machines into intelligent networks that communicate with each other and exchange data in real time. With IoT, it is possible to monitor and control production processes, as well as to predict machine failures and maintenance needs. Today, entrepreneurs can use ready-made systems of modular solutions that can be connected together on the Azure Industrial IoT Platform.
Artificial intelligence (AI) – it makes it possible to analyze vast amounts of data and make decisions based on the collected information. AI can also support process automation and help drive innovation. According to PwC, 94% of companies believe that data analysis through AI will be crucial to the future of their business,
Big data – analyzing big data sets allows you to better understand not only a company's business needs, but also to optimize processes, for example, by analyzing data taken from digital twins,
Smart machines – or intelligent machines are devices that can communicate with each other, exchanging data to optimize production processes. They use machine-to-machine (M2M) technology and artificial intelligence, machine learning or deep learning,
Hiper-automation – that is, a comprehensive process of modular combination of various technologies, such as artificial intelligence (AI), machine learning (ML), robotics, and natural language processing (NLP). Modularity of systems allows for easy scaling and integration of new solutions, which contributes to greater flexibility and efficiency of the enterprise. Hyper-automation can be applied in manufacturing, where robots use AI and ML to optimize the assembly line, and the modularity of the system helps introduce changes to the process easily in response to changing market needs.
Robotics – using robots in industry allows for the automation of many tasks, which results in greater efficiency and lower production costs.
The impact of industry digitalization on the work environment
Digitalization in industry is driving changes in the work environment, making employees acquire new skills and become more flexible. In a survey by PwC, 64% of respondents believe that a key challenge of digitalization in industry is to increase employees' skills.
Digitizing industry can be a challenge, but at the same time it is an opportunity for long-term growth and gaining a competitive advantage. The key to success lies in developing the right strategy, engaging management, and acquiring adequate financial resources. To overcome these challenges, companies should rely on innovation, collaboration and long-term planning.
Strategies for implementing digitalization in industry
In order to successfully digitize industry, enterprises must develop and implement proper strategies. Key aspects of this process include:
Developing a vision and setting goals – companies should clearly define their vision and goals related to industrial digitalization. At this stage, it is important to consider the customers' needs, competitors and technological capabilities.
Engaging management – the success of industrial digitalization depends to a great extent on the commitment of management. Owners and managers should be open to change, invest in innovation, and support their employees in the digital transformation process.
Employee training and development – to address the challenges posed by industrial digitalization, employees need to acquire new skills. Companies should invest in employee training and development so that they are prepared for changes in the work environment.
Financing industry digitalization
To digitize industrial equipment, companies have a variety of options to choose from, such as:
own resources – the use of one's own financial resources gives full freedom in the way funds are spent on industrial digitalization, but is a relatively rarely chosen path due to the great availability of external financing options,
grants and subsidies – many government and public institutions offer financial support to companies that want to invest in industry digitalization. A report by PwC shows that as many as 43% of companies use government subsidies to finance their investments in digitalization.
loans and credits – companies can apply for bank loans or external loans to finance investments in digitalization,
strategic partnerships – cooperation with technology partners lets them jointly finance the digitalization process and share the costs associated with implementing innovations.
Implementing digitalization in industry usually involves significant financial outlays. However, due to the rapid growth and promising future forecasts, investing in industry 4.0 can really pay off. According to a report prepared by Markets and Markets, the projected growth for AI-supported industrial digitalization by 2016 is 49,07%, and the market value is expected to reach a dizzying $165.5 billion.
Summary
Digitalization in industry is an irreversible process that is affecting the way modern businesses work. Implementing key technologies, such as the Internet of Things (IoT), artificial intelligence (AI), big data or robotics, allows companies to optimize processes, increase efficiency and gain a competitive advantage in the market. To successfully implement digitalization, companies should develop appropriate strategies, invest in employee development and acquire the necessary financial resources.
The digital future of industry poses a number of challenges, but also opens up many opportunities for companies. Investing in digitalization is key to maintaining competitiveness and long-term growth. Companies that can adapt to changing market realities and leverage technological potential will be able to succeed in an increasingly globalized and digital industrial world.
If you like our content, join our busy bees community on Facebook, Twitter, LinkedIn, Instagram, YouTube, Pinterest, TikTok.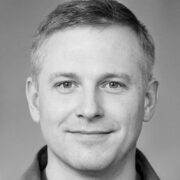 Digitizing your business: