Many organizations embarking on a digital transformation process throw themselves in the deep end right away. They prepare a plan, hire specialists, and set about changing the entire business at once. However, before you start such a large-scale transformation, it's worth taking a closer look at common mistakes that companies commit in the process. Is it better to implement modifications in the test environment first? Or perhaps you should start from value stream mapping? Read on to find out more.
Digital transformation – table of contents:
Introduction
According to the IDC report published in 2018, 55% of newly-formed startups planned their operations in line with a digital business strategy from the very beginning, while 89% of companies plan to introduce digital solutions in the near future. Implementing digitization properly can lead to a significant increase in efficiency and a cost reduction. But what are the risks of digital transformation? What mistakes to watch out for when stepping into the realm of digital business?

If you are already running a company, it's worth reflecting on these three things:
introducing a test environment in the company to mitigate the risks associated with deep changes,
value stream mapping, that is deciding which areas to digitize and why,
choosing the right tools to support your digital transformation process – will you hire a team and build them from scratch to perfectly meet your business needs (in-house development), or rely on existing solutions for digital business available mostly in a subscription model?
Building a test environment. A way to a secure digital business
You may want to consider creating a test environment in your organization to check how new technologies will affect your business processes. Examples of such an approach might be:
testing automation strategies in a specific department,
implementing new software in one area and comparing the results before and after,
training a few people who will then explain the aspects of digital business to the rest.
Such an implementation process will let you test how these changes will affect the entire organization. It consists of a few steps that need to be thoroughly thought-out before choosing solutions or priority areas ripe for digitization. These are:
defining objectives and requirements,
choosing appropriate tools,
developing a test plan,
testing,
analyzing the results.
By setting goals of digital transformation, you won't give in to new, effective solutions. If you know well why you are introducing new tools and do it according to a predetermined plan, you can focus on measuring the results of the implementation. And based on these, it's easiest to decide whether to carry on the process as first intended, or to switch direction or tools.
Value stream mapping
Value stream mapping can help avoid costly mistakes when digitizing an enterprise. It is a tool that will let you get an elaborate answer to the question: "Why do I want to digitally transform my business?"
Thanks to it, it becomes possible to identify areas that can be optimized through digital technology. By creating a map, it becomes easier to grasp how they are related to each other, and which ones are the most important. For instance, in the financial sector, it could be streamlining payment processes, and in the healthcare industry, it may be improving patient data management.
Value stream mapping can be done as follows:
Identify key areas of value in your industry – for example, a timely delivery of products to online customers.
Analyze which ones have the greatest potential for digital transformation – for instance, automating courier deliveries when a customer places an order.
Develop a digital strategy for a given area of value – figure out what solutions you want to use, whether they should be incorporated into your store, when you wish to introduce changes, and how much you want to spend.
Reach out to digital transformation experts to assess the feasibility of your plan – in many cases this step won't be necessary, but if you need dedicated software or a highly innovative solution, it's worth consulting your idea before investing in its implementation.
Roll out changes on the basis of the developed strategy.
Monitor and evaluate the introduced modifications – it is a very important, but often neglected step of the strategy. Make sure to check whether the changes you have made benefited your company – has your ROI gone up? Are your customers more satisfied with your services? You may only need to tweak a few things, for example, change the courier to digitize your business successfully. However, you might also have to constantly monitor and evaluate the process to flexibly adapt your strategy to the changing market conditions.
The pros and cons of digital business
As in any change in a company, there are positives and negatives associated with digital business. The key benefits of digital transformation are:
Greater competitive edge. Adopting a digital business strategy lets you respond to the changing trends in the industry sooner and more effectively, which improves your company's competitiveness and customer appeal.
Increased operational efficiency. By digitizing a company's processes, it is possible to automate a range of tasks – from answering emails to paying invoices, which leads to improved performance and time savings.
Enhanced communication with customers. Digital transformation helps you improve communication with your customers by using online channels, including social media. In this way, the company can address its customers' needs swiftly and more effectively.
Better control over data. By utilizing the right tools, a company can control and use the collected data more efficiently, which helps you make smarter decisions.
However, building a digital business does not come without its drawbacks. The obstacles that you may come across when rolling out digital solutions can be:
High implementation costs. Digitizing a business often requires a considerable financial outlay, especially in the case of bespoke solutions created for a specific company. However, it is good to keep in mind that with a well-crafted strategy, these costs should quickly pay off.
Lack of knowledge and experience. Implementing digital business strategies takes adequate knowledge in the field of modern technology. If you lack such knowledge, it may lead to a highly ineffective use of available tools or the need to expand your team.
Data security issues. When digitizing a company's processes, it is necessary to properly secure the data, which can be a challenge if you don't have the right knowledge and experience in this area.
System integration problems. Creating a digital business can be tricky, especially when integrating a number of different IT systems within a company. It requires adequate knowledge and experience.
Summary
Implementing digital business models is gaining traction among entrepreneurs and companies around the world. By using modern technologies, you can:
improve your competitive edge,
increase a company's efficiency,
predict emerging market trends more effectively,
significantly elevate your customer communication.
However, it should be stressed that starting a digital business does require specialized knowledge and experience related to modern technologies. That's because deploying a digital business strategy can be risky and involve certain risks, such as data loss, cyberattacks and employees' resistance to change.
Digital transformation is inevitable for most businesses. Therefore, adopting the right digital strategy now can increase the value of your company and shape its future success in the market. Building a test environment and creating a value stream map will help you avoid the pitfalls of the process.
If you like our content, join our busy bees community on Facebook, Twitter, LinkedIn, Instagram, YouTube, Pinterest, TikTok.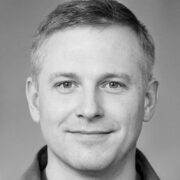 Digitizing your business: