Creating applications or websites for business without programming skills seemed impossible to many until recently. However, a 2021 Gartner report clearly shows that by 2025 as many as 70% of new business applications will be built using low-code or no-code tools. An increasing number of entrepreneurs and even companies developing custom websites and apps are creating them without any programming knowledge. Read on to find out more.
Top no-code tools your company needs - table of contents:
Introduction
The most significant advantage of no-code solutions is that they are easy to use. No-code development can speed up the growth of a company as it allows greater agility – it lets you modify content and introduce ongoing upgrades to the app to adapt it to the evolving company's and customers' needs.
Where to start? A lack of programming skills no longer has to be an obstacle to carrying out ambitious IT projects. Thanks to the development of no-code and low-code technologies, more and more people can create their own websites and no-code applications. What tools should you use to simplify creating a business application or website?
No-code app builders
Several tools let you create apps without coding. The most popular ones are AppGyver and Bubble.
AppGyver is an ideal option for those who want to create apps for various platforms and who have a limited budget. Bubble, on the other hand, is most frequently chosen by companies that need advanced applications with rich features and customization capabilities. Let's take a closer look at them.
AppGyver
Founded in 2011 by Markus Linnala, Appgyver was acquired by SAP – a tech giant in 2021. It allows users to create applications for various platforms, such as:
iOS,
Android, or
Windows.
An advanced visual editor lets you create both the interface and the application logic.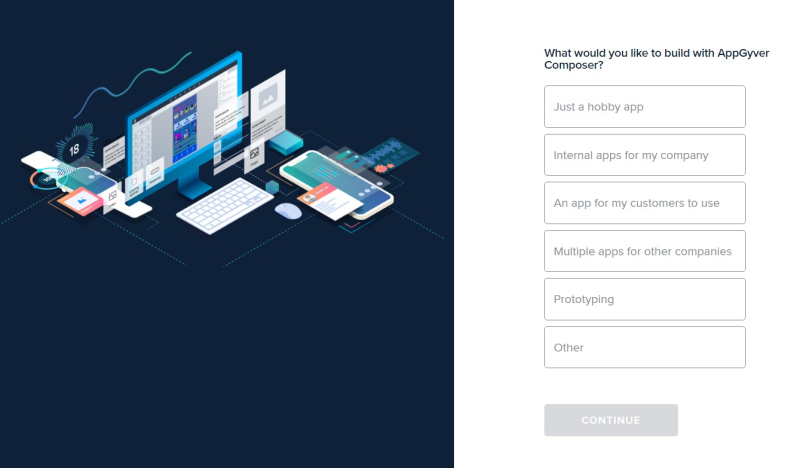 Interestingly, AppGyver is free for freelancers, as well as small and medium-sized businesses. So when a company wants to build a simple application for managing reservations at a restaurant, the owner can develop it themselves based on their idea and easily make modifications as needed.
Bubble
Bubble emerged with the growing popularity of no-code applications. It was founded in 2012 by Emmanuel Straschnova and Joshua Haas. Bubble lets users create both web and mobile no-code applications.
It is a comprehensive tool for creating applications with rich functionality, for example:
login system, or
database management.
Among Bubble's users you will find both budding entrepreneurs and seasoned developers. Its advanced features offer great versatility, enabling the implementation of various functionalities. For instance, a store owner can effortlessly introduce a loyalty program for customers. With Bubble, there's no need to hire dedicated developers as the platform lets individuals independently incorporate such features into their online stores.

Interestingly, AppGyver is free for freelancers, as well as small and medium-sized businesses. So when a company wants to build a simple application for managing reservations at a restaurant, the owner can develop it themselves based on their idea and easily make modifications as needed.
No-code website builders
Just like in the case of applications, there are tools that allow users to create websites without any prior programming skills. Here are a few popular choices among entrepreneurs:
Wix
Wix is a popular website builder known for its user-friendly drag-and-drop editor. Founded in 2006 by Avi Abraham, Wix also offers tools for creating no-code applications. It is utilized by over 200 million users worldwide.
Wix is an excellent choice for entrepreneurs looking to create a simple website. It offers a wide selection of templates and functions. With Wix, even people without programming experience can build attractive websites.
Squarespace
Squarespace is a platform with a strong reputation. Back in 2012, it received the Webby
Award for the best website builder. Squarespace has attracted a crowd of fans thanks to its elegant templates and user-friendly interface. Founded in 2003 by Anthony Casalena, Squarespace lets users create responsive websites and online stores.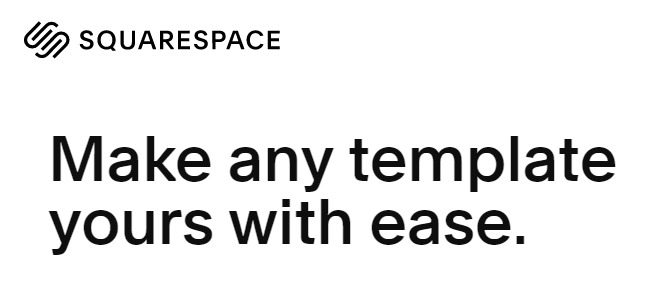 The process of creating your own website is a lot easier thanks to a configurator that lets you choose the type of website or industry. This handy feature allows you to swiftly browse through templates that are specifically designed to meet your expectations and requirements.
Unlike Wix, Squarespace offers more sophisticated and minimalist templates, which makes it a popular choice among:
small businesses,
independent professionals,
artists and photographers.
Weebly
Weebly is a platform that supports more than 50 million sites worldwide. It provides a user-friendly environment for creating:
websites,
blogs, and
online stores.
Founded in 2006 by David Rusenko, Chris Fanini, and Dan Veltri, Weebly has become a major competitor to Wix and Squarespace. In 2018, it was acquired by Square and expanded with additional e-commerce features.
Weebly offers a simple drag-and-drop editor, a wide range of templates, and the ability to integrate with various tools such as Google Analytics and Mailchimp.
Integration with existing systems
However, creating a no-code application or website is only the beginning of what can be achieved with advanced no-code tools. It is also important to integrate them with existing systems, such as:
CRM (Customer Relationship Management),
analytics tools like Semrush or Clicky,
e-commerce tools, such as payment processing.
By integrating with external APIs, different services and tools can be easily connected. For example, you can integrate a no-code application with a CRM system, which will let you automatically transfer data between the two platforms.
Summary
Creating no-code websites and applications for businesses is not only possible today but is also very popular. With platforms such as AppGyver, Wix, and Bubble, entrepreneurs can quickly and affordably develop custom-made IT solutions. Utilizing no-code platforms allows businesses to reduce expenses associated with hiring programmers or interactive agencies. What's more, no-code tools let entrepreneurs easily adapt their applications or websites to evolving customer needs. This is especially important to companies that are just starting out and are still defining their market niche.
Read also: What is best predictive analytics software? 7 great predictive analytics tools.
If you like our content, join our busy bees community on Facebook, Twitter, LinkedIn, Instagram, YouTube, Pinterest, TikTok.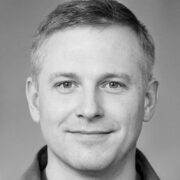 Digitizing your business: