In the era of widespread digitalization and rapid technological growth, more and more companies decide to digitize training and induction. The classic approach to training, based on face-face-meetings and transmitting information in an analog form are giving way to modern techniques. Thus, participants and organizers can benefit from technological advances. In this article, we will take a closer look at the tools, technologies, challenges, and prospects for digitalization in employee training and induction. Read on.
Digital training and induction – table of contents:
Introduction
Digitizing training and onboarding is not only introducing online courses instead of face-to-face meetings. It's also implementing educational platforms, learning management systems (LMS), e-learning using gamification elements, and technologies like augmented reality (AR) and virtual reality (VR). With these modern tools, companies can conduct training efficiently and effectively, tailoring it to the participants' needs and expectations. But what forms of training should you choose to ensure that your employees have access to the latest industry knowledge and that you can quickly and effectively induct new people?

Overview of digital training and induction methods
As part of the process of digitizing employee training and induction, organizations can use the following simple and popular solutions:
webinars – conducted by leading specialists,
online courses – available on educational platforms such as Udemy or Coursera,
mobile apps – used for learning languages.
All of these methods are designed to provide participants with the necessary information in an attractive and engaging way, while being flexible and tailored to their individual needs. However, a more interesting horizon opens up when talking about specialized training and onboarding that take into account a company's specificity. They are customized by L&D specialists who work with developers. For example, they can be digital training courses that let you learn:
machine operation – in fully secure virtual reality (VR),
production process – thanks to applications that display relevant instructions in real time on a smartphone screen in augmented reality (AR),
negotiation – by participating in arranged situations in virtual reality.
To this end, bigger organizations use LMS platforms, or Learning Management Systems, which allow employees to receive suggestions on professional development and training they may take part in, and even the need to repeat training, consistent with the latest findings on learning and retention. Employers, on the other hand, gain insights into training data, such as task completion time, accuracy of answers, or learning frequency.
Data analysis in the training process
Digitizing training and induction allows for multifaceted applications of data analytics. One of the most interesting applications is the use of data to support the training process thanks to gamification. Gamification is the process of introducing game elements into activities that are not directly related to games, such as digital training or onboarding. These can include:
points,
levels,
achievements, or
competition.
The goal of gamification is to increase the participants' engagement, as well as their motivation to learn and collaborate. And its tool is the data collected by applications and training programs in the learning process. The following strategies can be used in systems that employ gamification.
Implementing a reward system – it motivates participants to achieve training goals. Rewards can include granting points, achievement badges, medals, or access to the next level or training.
Competition and collaboration – introducing elements of competition, such as rankings or scoreboards allows employees to compare their performance with others. At the same time, it encourages them to cooperate by creating team tasks or group goals.
Interactivity and participation – interactive tools providing measurable results, such as quizzes, surveys or simulations, increase active participation in the training process.
By monitoring progress, analyzing results, and developing personalized learning paths, companies can ensure that the training is tailored to participants' knowledge and skills. Moreover, data analytics allows them to identify knowledge gaps so they can focus attention on those areas that need special support.
Challenges and difficulties in digital transformation of training
In spite of numerous benefits of digitizing training and induction, organizations may also encounter some challenges and difficulties. Employers' and employees' resistance to change, technological barriers or cyber security risks are just a few. Higher costs of implementing digital solutions are also among the frequently mentioned obstacles. However, if these are compared with the cost of effective traditional training, digitizing the training process proves to be a very cost-effective solution.
The future of digital transformation in the training industry
Digitalization in the training sector is developing rapidly due to:
the spread of remote work,
the development of virtual reality (VR),
the availability of augmented reality (AR).
Thanks to data analytics and machine learning, training can be tailored to employer's needs and employee's capabilities. In the future, we can expect more personalized courses, better use of data analytics, and increased use of AR and VR technologies, to fully immerse participants in the educational process.
Summary
Digitalization in the training and induction sector is a process that brings several benefits to organizations and trainees. Thanks to modern technologies, it is possible to conduct training in an effective and attractive way. At the same time, the use of data analytics allows companies to constantly improve the training process and customize it to individual needs and expectations. Undoubtedly, digitalization will play a major role in the training industry, which will contribute to even better preparation of employees for the challenges of the labor market.
If you like our content, join our busy bees community on Facebook, Twitter, LinkedIn, Instagram, YouTube, Pinterest, TikTok.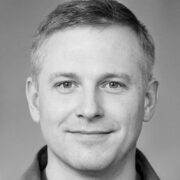 Digitizing your business: