Traditional marketing relies on advertising in paid media, telemarketing, printing leaflets and posters, as well as organizing corporate events. However, many companies today give up on marketing activities beyond the digital sphere due to their limited reach and high cost. One of the first steps when digitizing a company's marketing is to carefully analyze and evaluate current processes in this area. What are the objectives of current marketing activities and how can they be replaced? What are the pain points of a company that wants to build its image online? What changes can be made to improve its performance? Read more about digitalization in marketing.
Digitalization in marketing – table of contents:
Introduction
Common problems in digital marketing are a lack of knowledge on how to promote a business online, how to build brand visibility, low engagement levels, and a lack of understanding of customers. Implementing digital marketing often starts spontaneously. One of your employees starts running a company profile on social media, and managers decide to automate sending of post-purchase emails to customers. Digitizing these areas will be much more effective if carried out steadily. This, in turn, requires developing a thorough digital strategy.
First of all, it is necessary to define goals and indicators to measure the effectiveness of your efforts. It's also important to involve employees, suppliers, or business partners in the process. They are the ones who know how a company works, and with their observations and experience you can choose the best tools and design efficient digital processes. Preparing a roadmap will let you organize them and control the progress of implementing digital solutions. However, where to start?

Digital marketing – where to start?
Before you start the digitalization process, it is a good idea to review a company's current processes and identify the problems that must be solved. This will give you a clear picture of what you want to achieve and what changes are needed. Here are some steps you should take to evaluate your current processes and identify problems.
Consult your team – all marketers should attend this first meeting. This will allow you to gather the most information and compare opinions. If you decide to replace flyers with online ads – talk to your graphic designer about it. If you want to hold a webinar instead of a company conference, get feedback from an event planner. Also, decide in advance who will moderate the meeting and draw conclusions. The success of the process may depend on the right questions.
Carry out an audit – review the current processes in your company, identify problems and potential areas for improvement. It is important to consider both online and offline processes.
Get customer feedback – take note of your customers' experiences. This will allow you to identify problems they face and find ways to solve them.
Analyze data – use the information you already have, even if it's not much. Perhaps the existing data will allow you to draw initial conclusions or decide which information you will need most to improve your marketing results.
Digital marketing. Creating a successful digital strategy
In the field of digital marketing, one of the key challenges is the lack of a coherent strategy and the difficulty in measuring the effectiveness of marketing activities.The first step in creating a digital marketing strategy is to identify goals and indicators that will allow you to evaluate the effectiveness of your marketing efforts in the near future. It is worth tracking such indicators as:
a number of visits to the website,
Google search ranking,
conversions,
follower engagement on social media – not only the number of impressions, but also likes, comments, and shares.
Paid or organic? SEO or SEM?
When it comes to digital marketing, it's worth taking a closer look at paid strategies that bring faster results, as well as methods that serve long-term brand building. Paid digital marketing activities include:
Google ads – SEM, or Search Engine Marketing, involves displaying paid ads in search results. The most popular platform for this type of advertising is Google Ads. You pay for clicks, rather than for ad impressions, which makes costs easier to control.
Social media advertising – you can pay to promote your posts or create dedicated advertising campaigns on platforms such as Facebook, Instagram, Twitter, or LinkedIn. These ads can be tailored to target specific audiences based on their interests and behaviors, which increases their effectiveness.
Display ads – also known as banner advertising, involves placing banner ads on various websites. Such banners may contain text, graphics, video or interactive elements. Companies usually pay for the number of impressions or clicks on an ad.
Sponsored articles – as part of paid content marketing, companies can pay to have their articles or materials published on popular industry portals or blogs. This gives them greater reach and builds the reputation of an expert in the field, although many customers today are negative about this type of content.
In contrast to paid activities, many companies rely on long-term brand-building efforts that require greater effort, consistency, and creativity, but can bring lasting results. For example:
Organic marketing – it refers to the use of organic and unpaid methods to distribute high-quality content, such as search engine optimization, social media campaigns, and blogging. As a result, people can discover a particular product or service when they search for information about it.
Inbound marketing – as opposed to outbound marketing, which is about interrupting potential customers with, for example, pop-ups and banners, inbound marketing is a strategy that involves attracting customers by providing valuable content that addresses their needs and interests, e.g., blog articles, e-books, webinars or podcasts.
Content marketing – it is a way of promoting a company by creating and sharing interesting and useful materials. Its purpose is to build trust in the brand, as well as to attract and keep the customers' attention.
Implementing digital strategies in the field of organic marketing may entail some difficulties. One of them is the need to create a consistent brand voice that will make a company's image recognizable across all channels. By combining paid and organic activities, a thorough analysis of the market and competition, a company can select the best tools and prepare a marketing strategy.
It is worth noting the importance of automating processes, which can save time and increase the effectiveness of your efforts. It is crucial not only to track results but also to draw conclusions from the gathered information. Interpreting the outcomes, rather than just collecting data, is what determines the effectiveness of data-driven actions.
An expert or a digital marketing agency?
When building your digital marketing plan, it's worthwhile to consider whether to:
hire a specialist,
opt for the services of an independent expert, or
outsource these tasks to an agency.
A specialist can be responsible for all the activities within the company, which allows for better adaptation to the needs and values of the enterprise. However, this also means that the company will have to choose which forms of digital marketing to use, as one person will not be able to manage all digital channels simultaneously. A significant advantage is that a full-time employee will be able to devote a lot of time to learning the specifics of the company, as well as tailoring strategies to its needs. Hiring an experienced digital marketing specialist is the most expensive option. A junior marketing specialist, in turn, may not be able to independently create and implement a workable strategy.
As it is difficult to choose the right full-time employee, many companies prefer to use the services of an independent, freelance expert. An experienced digital marketer, just like a permanent employee, can personally oversee the company's marketing. Business owners can select the ideal candidate based on:
a rich portfolio,
a profile that is closely aligned with the company's industry,
customer feedback.
In this way, entrepreneurs can be sure that a digital specialist will be able to develop a strategy and offer a comprehensive implementation plan, which they can later execute independently using their industry experience and proper tools. The third option is to hire an agency with a team of experts on board. They are often experienced in working with clients across diverse sectors.
However, in this case, it may be difficult to work with specific specialists and create a unique brand that perfectly aligns with the business owner's vision. Therefore, when choosing an agency, it's essential to review its portfolio, references, and the effectiveness of its previous campaigns. It is crucial to choose a solution that best meets a company's expectations and business needs.
Summary
Digital marketing is an essential part of the marketing strategy of any modern company. Introducing digital activities allows businesses to increase the reach and effectiveness of communication with customers, save costs and respond to changes in the market quickly. The choice between a specialist and a digital marketing agency depends on the company's needs, goals and budget.
A key element for success in digital marketing is to develop a coherent strategy, combining paid and organic activities, and tracking performance indicators. Using the right tools, expert skills and collecting and analyzing data will allow you to constantly improve your marketing efforts and succeed in the digital world.
Just remember that digital marketing is not only about tools and technology, but also about creating relationships with customers, providing valuable content, and building brand trust. So it's worth taking the time to develop a strategy that will help your company achieve its goals while engaging customers and increasing their loyalty.
If you like our content, join our busy bees community on Facebook, Twitter, LinkedIn, Instagram, YouTube, Pinterest, TikTok.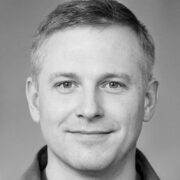 Digitizing your business: