In the era of digital transformation, businesses face the dilemma of whether to use a cloud or a local server. Today, we will try to look at both solutions to help you choose the option that best suits your business needs. Read on to find out more.
Cloud vs server – table of contents:
Introduction
Cloud computing refers to a business model for delivering IT services in which companies can store their data or use computer resources on servers provided by an external provider. Computer resources, such as:
processing power,
memory,
storage space, or
software,
are delivered via the Internet. Cloud servers let enterprises use these resources on demand, without having to invest in their own IT infrastructure. A local server, in turn, is an IT infrastructure that runs within the local network and allows for storing data and using computer resources on its own devices. This means owning and managing IT infrastructure within a company's headquarters or in a chosen location. In the "in premise" model, a company invests in its own:
hardware,
software,
servers,
network resources, and
employs specialists responsible for managing and maintaining this equipment.
Both solutions are specific, so choosing one of them – or a hybrid version – depends on a careful analysis of a company's needs. So let's take a closer look at the pros and cons of cloud computing, and storing data locally.

The pros of cloud servers
In the era of hybrid and remote work, as well as collaboration with external experts and freelancers, cloud computing has become a more and more attractive solution. So if your company operates in a dispersed environment, it's worth taking a closer look at the key advantages of using cloud computing. These are first and foremost:
Scalability – cloud servers allow you to quickly adapt to the changing needs of the enterprise. You can easily expand or reduce disk capacity depending on current needs.
Availability – cloud servers guarantee access to resources from anywhere in the world, as long as there is the Internet. It gives you the possibility to work remotely, use remote services, and facilitates collaboration between company branches.
Flexibility – cloud servers let you use a variety of services and applications that are updated by the provider. This gives the enterprise access to the latest technologies without having to develop them themselves.
Costs – cloud servers reduce expenses associated with purchasing, maintaining, and upgrading hardware and software. With most providers, businesses pay only for the resources actually used.
Regardless of the industry or size of a company, cloud servers can improve the efficiency of information sharing among employees, as well as reduce the costs of data storage and improve data security.
The cons of cloud servers
When choosing a cloud server, it's worth considering not only its many advantages but also the potential disadvantages that may affect the operational efficiency of the organization. Here are some important aspects to consider before migrating to the cloud.
Data security – using a cloud server, a company must entrust data to an external provider. Therefore, it is necessary to carefully check the terms and conditions, insurance, and security policies of the provider in question.
Supplier dependency – moving services to a cloud carries the risk of becoming dependent on a single provider. In the event of an emergency or problems with a service provider, it may affect business continuity.
Legal regulations – using a cloud server may involve meeting certain legal requirements, especially when storing sensitive data. Before making a decision, it's worth checking local regulations, as well as the location of the provider's servers, for example, whether they are located in the European Union.
When considering these potential drawbacks of a cloud server, it's worth asking whether the risks associated with data security, supplier dependency, and legal regulations are acceptable to the enterprise. The final decision should address a company's specifics, as well as the entrepreneur's individual needs and expectations.
The pros of local servers
When choosing a solution for your business, it makes sense to consider an alternative to a cloud server, namely a local server. Here are some advantages of this solution that may convince you to choose it.
Control – a local server gives you full control over your data and IT resources, which allows you to better manage and customize your infrastructure to meet your company's needs.
Security – with a local server, a company can take care of data security and control access. This is often important for companies operating in sectors with high-security standards.
Independence from suppliers – using its own server, a company is not dependent on an external service provider. This can be beneficial when better solutions appear on the market.
A local server can be a great choice for businesses that value independence. However, when it comes to digital companies, relying solely on local solutions can be cumbersome.
The cons of local servers
A local server is a fortress, both in a positive and negative sense. Certainly, the selection of such a solution affects a company and the possible directions of its development. What are the disadvantages of local servers?
Maintenance costs – maintaining a local server involves higher costs, such as buying hardware, software, servicing, and hiring specialists to manage the infrastructure.
Lack of flexibility – in the case of a local server, expanding or reducing resources requires more work and investment. This can affect a company's ability to respond quickly to changing needs.
Limited access – a local server doesn't offer the same accessibility as a cloud. It means remote work and collaboration between branches can be difficult or even impossible.
Security – total dependence on the IT specialists' experience, skills, availability, and diligence.
Cloud vs server
Whether you choose a cloud server or a local server depends on the specific business, its needs, and expectations. A cloud server will be a good solution for companies that need flexibility, scalability, and convenient collaboration between branches. What's more, cloud services for corporations from companies like Google, Amazon, and Microsoft can have better security standards than in-house solutions, which are difficult to set up perfectly.
A local server, on the other hand, may be more beneficial for businesses that need to maintain a high level of control over their data and ensure its security. It's also good to consider a hybrid solution, which combines the features of the cloud and a local server. This is a good solution because of:
Data backup – a company can store critical data on its local server, ensuring the highest security standards, while using the cloud as an additional location for encrypted data backups, which increases protection against information loss in the event of a failure.
Business applications – an organization can host sensitive applications, such as asset management or financial systems that require more control, on its local server, while less critical and wide-ranging applications, such as instant messaging or project management tools, can be hosted in the cloud.
Solutions for departments – a company with several branches can use a local server at headquarters, where the most sensitive data is stored, and use the cloud for inter-branch collaboration and remote work, facilitating communication and access to necessary resources.
In such a model, some IT resources and services are stored on a local server, while the rest are hosted on a cloud platform. Such an approach allows for flexibility, security, and cost optimization while adapting to a company's individual needs.
Summary
Choosing between a cloud server or a local server isn't an easy task, which requires analyzing the needs, capabilities, and limitations of each option. A cloud server can bring many benefits, such as flexibility, scalability, and availability, but also challenges related to data security and supplier dependency.
A local server, in turn, gives greater control and security but comes with higher costs and limited flexibility. It's also worth taking into account a hybrid solution, which combines the features of both options but is the most expensive solution.
Ultimately, the choice between a cloud server or a local company server depends on a company's individual needs and expectations. It's important to carefully analyze the pros and cons of each solution and adapt it to the specifics of your business before making a decision.
If you like our content, join our busy bees community on Facebook, Twitter, LinkedIn, Instagram, YouTube, Pinterest, TikTok.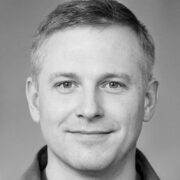 Digitizing your business: