Digital financial management and online accounting have become increasingly popular in business. According to a report by Sage (2020), 67% of small and medium-sized enterprises already use such solutions. Let's take a closer look at why it's worth implementing digital financial management and how online accounting can benefit your company. Read on to find out more.
Online accounting – table of contents:
Introduction
Automating accounting processes, such as issuing invoices or settling taxes, can significantly increase your company's efficiency. For example, it can reduce the amount of time needed to issue invoices by 73%. What is more, integrating online accounting systems with other devices used in a company, such as CRM software, project management systems, payment management systems, and HRMS, allows you to centralize your data and control your finances more easily. Additionally, the ability to conduct online payments streamlines the cash management process and collaboration with suppliers and customers.
A review of digital financial tools and software
Accounting software offers many features. Before you choose specific software, it's a good idea to check if it's certified. It ensures that the tool complies with the regulations of the country where you do business, and is secure for the entrepreneur. To incorporate online accounting into your business, it is essential to choose the right provider. Some of the most popular tools include:
employee cost control – this allows you to monitor personnel expenses, apply individual employee rates and generate costs based on logged time.
partial payments – they allow customers to make payments in installments, keeping control over how much they still have to pay back.
personalized invoices – make it possible to use the Financial Management System to create a variety of invoices with non-standard currencies and tax rates.
The software also offers easy migration of data from the existing accounting systems and support for different types of business. Registration on the platform is simple and fast, and the intuitive interface makes it easy to use, even for novice entrepreneurs.
Key aspects of implementing digital financial services
The process of implementing online accounting can be demanding. However, at the same time, it brings huge benefits. However, it's worth remembering about a few key aspects that may help in its implementation. First of all,it is advisable to engage an experienced accountant to support the implementation and provide advice at every stage.
Another important aspect is choosing the right time to introduce changes. For example, it will be much easier at the beginning of the fiscal year than in the middle of the year. This will help you avoid problems with transferring data between systems.
Data security and threats in online accounting
Apart from numerous advantages of online accounting, there are also several risks associated with data security. Entrepreneurs should be aware of potential problems and take appropriate steps to minimize risks:
Data loss – you need to remember to back up your financial data regularly to avoid losing information due to system failures, operator errors or hacking attacks. It's a good idea to choose software that automatically creates backups on secure servers.
Data encryption – it is worth choosing software that uses advanced encryption techniques to protect information from unauthorized access.
Education and training – the security of financial data stored and processed digitally is threatened not only by hardware and software failures, but also by inept use of online accounting. Therefore, employees with access to online accounting software should be aware of cyber security risks. Regular training and updating their knowledge on the subject is an important part of a risk management strategy.
The future of digital financial management and online accounting
The future of online accounting appears to be very promising. The development of technologies, such as artificial intelligence and machine learning, makes it possible to automate processes. Creating an automated workflow in a company is becoming easier thanks to tools like Zapier or Make.com. They can be used for building customized processes, making it easier to handle complex financial operations and manage finances. With the development of AI and the declining popularity of cash settlements, we can expect an exponential growth of modern tools and software in the next few years, which will allow for even better control over the company's finances.
Summary
Online accounting is becoming an increasingly popular solution for managing business finances. Despite its several benefits, there are also many risks associated with data security. To fully benefit from the advantages of online accounting, it's worthwhile to choose the right software, secure the system against cyber threats and regularly train employees. The future of this field seems very promising, which could lead to further evolution and innovation.
If you like our content, join our busy bees community on Facebook, Twitter, LinkedIn, Instagram, YouTube, Pinterest, TikTok.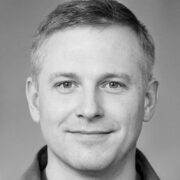 Digitizing your business: