AI in product management can benefit managers by automating tasks, personalizing experiences, and predicting customer behavior, as well as speeding up and improving the quality of testing and optimizing the products themselves. So how can you unlock the potential of artificial intelligence? Read our article and find out.
AI in product management – table of contents:
AI in product management
Artificial intelligence (AI) is a technology that has been making headlines for weeks. This is not surprising, as it has the potential to transform the way businesses operate across the IT industry. AI can also be used in digital product management to improve efficiency, productivity, and quality.
AI enables computers to perform tasks that previously required human intelligence, so its application in digital product management is not limited to performing routine tasks. The technology can also help identify repetitive errors due to problems related to market segmentation, personalizing customer experience, and predicting customer behavior. So what tools should you use to start working effectively with AI in product management?
Automating tasks
AI in product management can be used to automate tasks such as collecting and analyzing data, as well as generating visually appealing reports. This allows product managers to save the time they would need to spend on meticulous analysis of numbers, and thus focus on more strategic tasks. Here are a few examples of tools used for automating tasks:
Zapier
Zapier automates tasks between different applications and allows you to create simple or complex workflows that run automatically based on certain conditions. Zapier integrates with more than 3,000 applications, such as Gmail, Slack, Trello, and many others.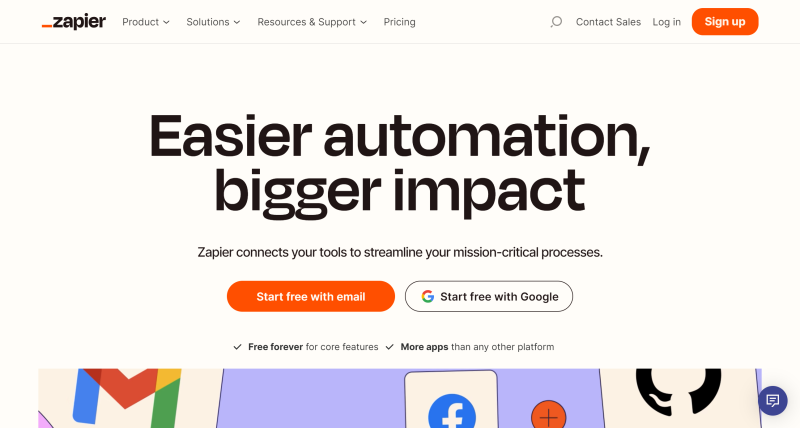 IFTTT
This tool allows you to automate tasks and exchange information between different devices and services. IFTTT works with more than 600 providers, such as Amazon Alexa, Philips Hue, Spotify, and many others.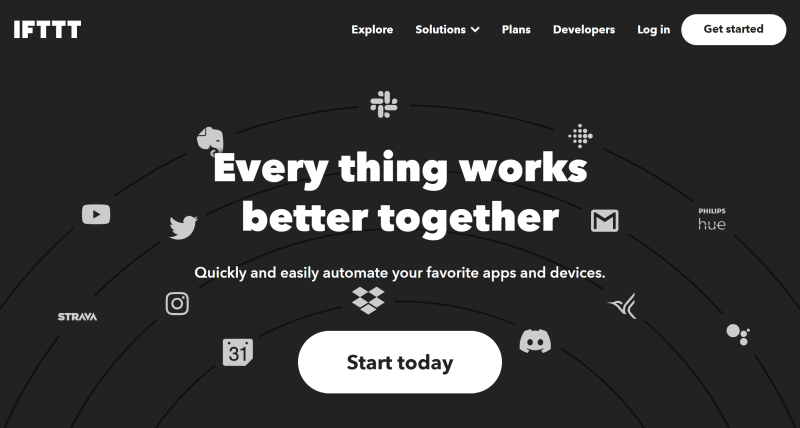 Make.com
Make.com (previously Integromat) automates tasks between multiple applications and services. It is similar to Zapier but offers more configuration and customization options. It also allows you to create advanced scenarios that can include logical conditions, filters, iterations, and variables. Make.com integrates with over 1,000 apps and services such as Facebook, Google Sheets, and Mailchimp.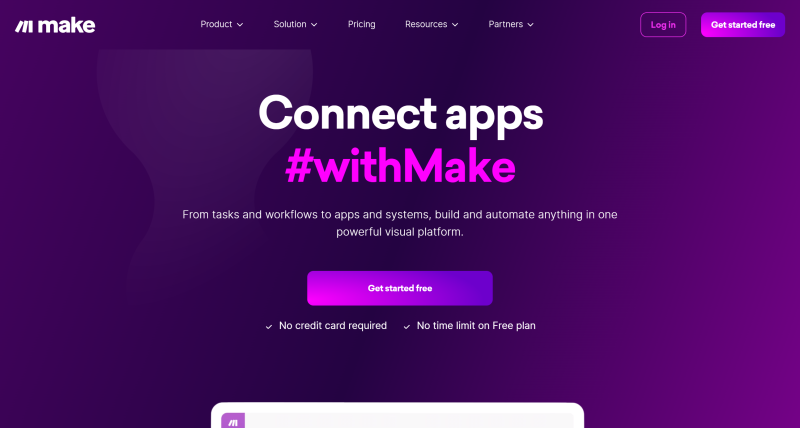 Microsoft Power Automate
This specialized tool is a part of the Microsoft Power Platform and allows you to automate tasks in the Microsoft Azure cloud. It enables integration with more than 400 applications and services, such as Office 365, SharePoint, Dynamics 365, and many others.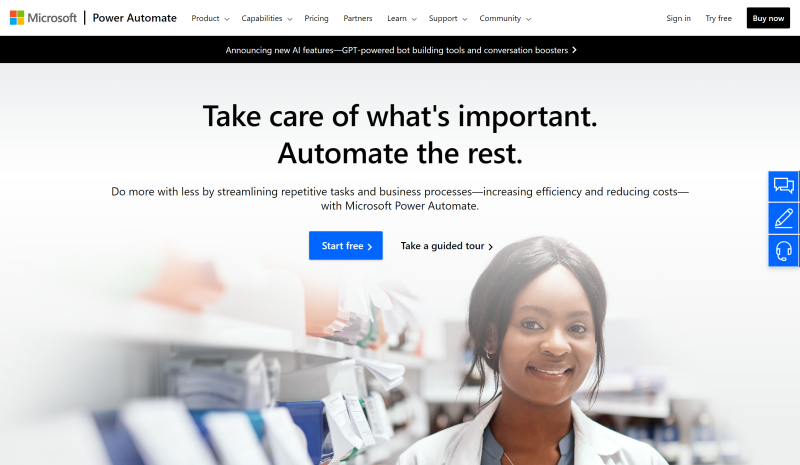 Google Cloud Tasks
It automates tasks in the popular Google Cloud Platform. It allows you to create and run asynchronous tasks at any scale. Google Cloud Tasks integrates with other Google Cloud Platform services, such as App Engine, Cloud Functions, and Cloud Run.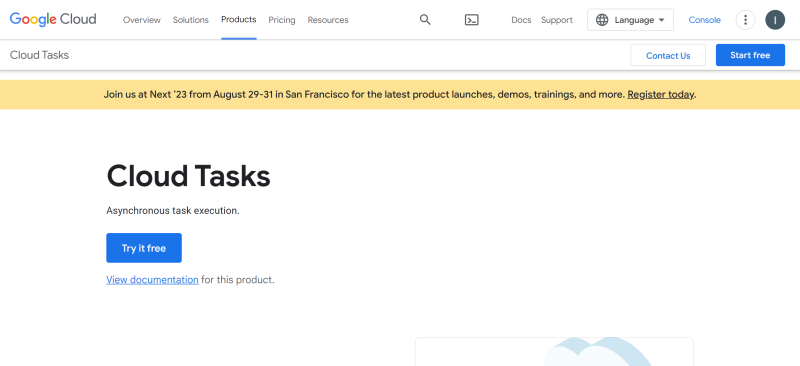 Personalizing customer experience with AI in product management
Personalizing the customer experience by tailoring products and services to individual needs and preferences is another area where AI works well. This can increase customer satisfaction and loyalty.
Amazon Personalize
Amazon Personalize allows you to personalize product recommendations for customers by analyzing their purchase history, behavior, and preferences. This lets customers receive offers tailored to their needs and interests, which increases the likelihood of conversions and sales.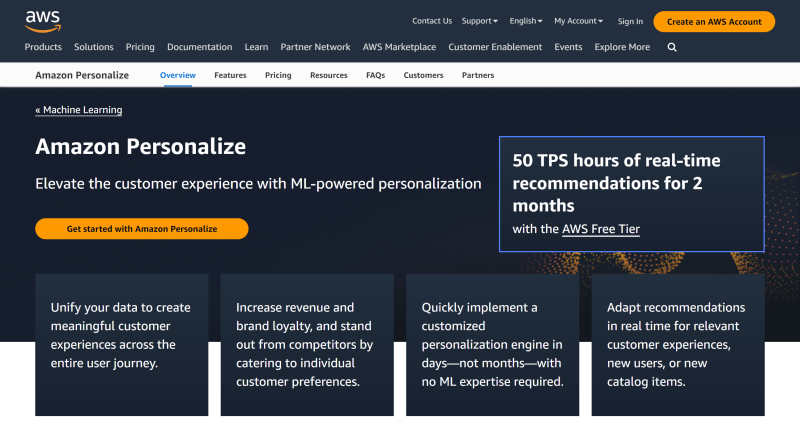 Google Cloud Vertex AI
Another frequently used tool is Google Cloud Vertex AI. It facilitates the creation and deployment of machine learning models that can provide personalized solutions for different industries and applications. Vertex AI enables rapid experimentation, scaling, and optimization of models, as well as integration with other Google Cloud services, such as BigQuery and Cloud Storage.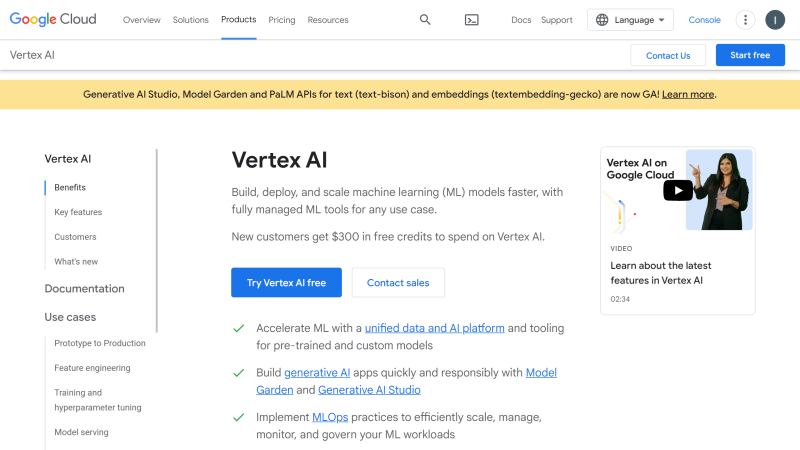 Forecasting user behavior with AI in product management
AI can be used to forecast customers' behavior, identifying their potential problems and opportunities. With this knowledge, product managers can make better decisions. Here are three examples of tools used for predicting user behavior.
Microsoft Azure Machine Learning
It allows you to create and deploy machine learning models in the cloud, using a wide range of algorithms and services. It also provides easy access to data and computing resources.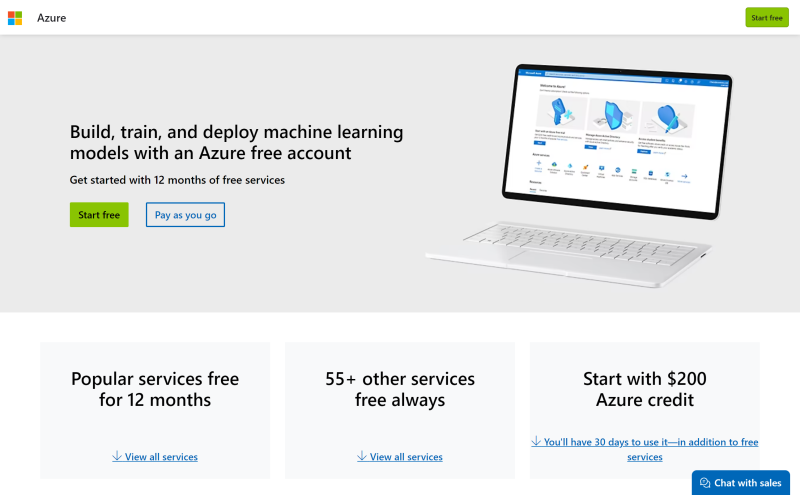 IBM Watson Studio
With Watson, you can use language learning models on the IBM Cloud Pak for Data platform by integrating with other IBM services, for example, data analytics and data visualization tools.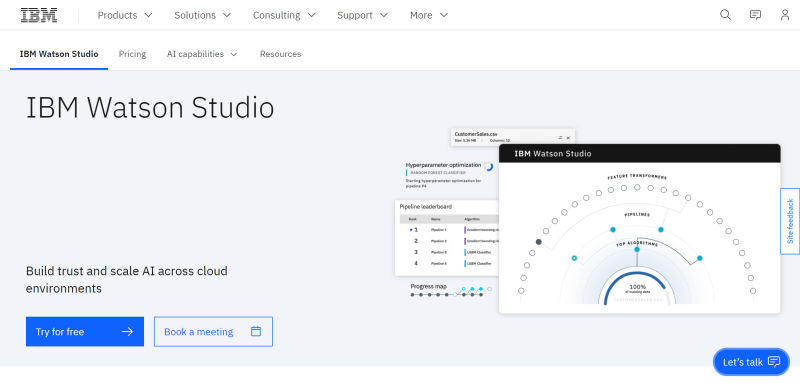 SAS Visual Data Mining
Using advanced data mining and optimization techniques, it allows you to forecast user behavior with the SAS Viya platform. It also facilitates the management of the modeling process and monitoring its quality.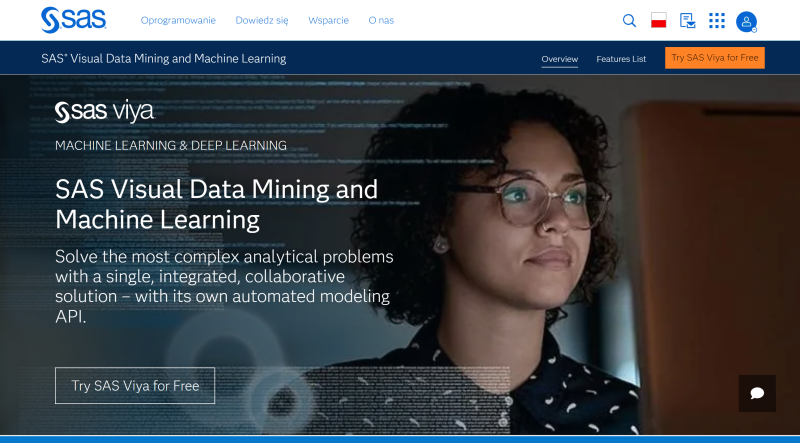 Testing and optimizing products with AI in product management
AI can also be used for testing and optimizing products by identifying potential problems and opportunities for improvement. This can help product managers deliver products of the highest quality. Below you will find some examples of tools supported by AI and used for product testing and optimization.
Google Optimize
It allows you to test various versions of websites or mobile apps, comparing their effectiveness and conversion. You can create A/B, multivariate or personalized tests, and use automatic optimization features.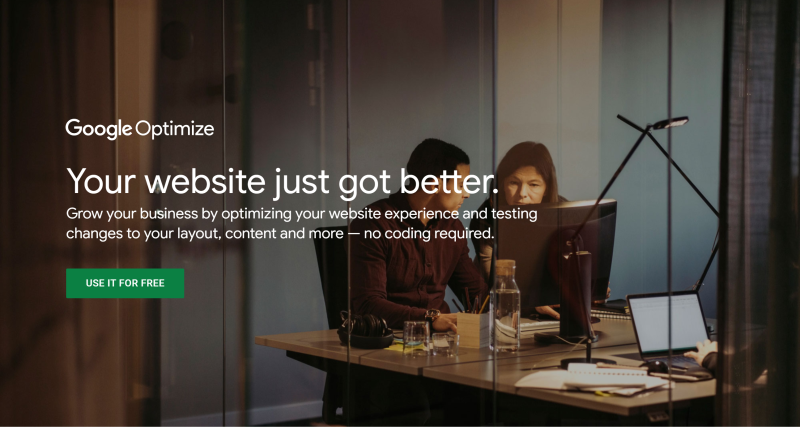 Microsoft Clarity
Microsoft Clarity analyzes user behavior on websites or in applications by recording sessions, heat maps, and reports. You can see what attracts users' attention, what frustrates them, and what motivates them to take action.

A/B Tasty
It allows you to test various versions of websites or mobile apps, measuring their impact on key metrics.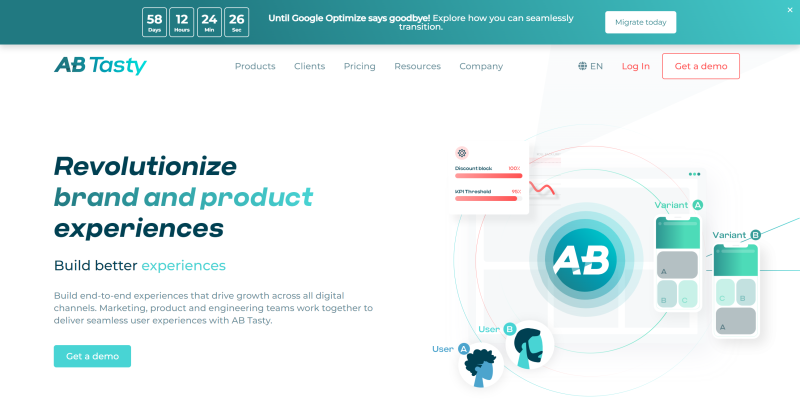 Summary
Thanks to AI in product management, we can automate tasks, personalize users' experiences, forecast their behavior, as well as test and optimize products, which translates into better performance and customer satisfaction. But let's have a look ahead. As AI technology continues to evolve, the possibilities for its use in product management will only increase.
The vision of the future may embrace hybrid management models, where humans and AI work together, leveraging the strengths of both: the creativity, empathy, and strategic thinking of humans, and the speed, scale, and precision of artificial intelligence.
If you like our content, join our busy bees community on Facebook, Twitter, LinkedIn, Instagram, YouTube, Pinterest, TikTok.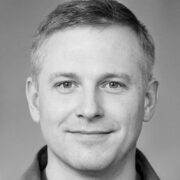 Product management: