EOL (End of Life) is the final stage of any product's life cycle. However, the decision to discontinue a product is always quite a challenge for any product manager. It must be balanced between the desire to provide value to users and the reluctance to invest in a product that is no longer profitable or aligned with the company's objectives. Read on to find out more.
Influencing EOL decisions – table of contents:
Introduction
What factors should product managers take into account when ending the life of a digital product? How to manage the EOL process to minimize disruptions and ensure a smooth transition for users, guiding them through the process of adopting a new product?
What is EOL?
EOL, or End of Life, is a moment when a product stops being supported by the product owner. This means that it is also no longer updated, no bug fixes are incorporated, and no new security patches are introduced.
Why may products reach EOL?
There are many reasons why a product may reach EOL. Here are three of the most common:
Financial viability – when a product becomes unprofitable, and further development, updates, and the addition of new features do not promise a radical change, the product owner may decide to take it off the market. For example, the company developing Google Reader ended its support in 2013 because it was no longer generating enough revenue.
Lack of innovation – if a product no longer meets market expectations, for example, due to the emergence of disruptive technologies or next-generation products, the product owner may decide to retire it. For instance, MySpace, a social networking service, ended support for its product in 2016 because it was displaced by newer platforms like Facebook and Twitter.
Technological obsolescence – if it is no longer technically feasible to maintain a product, the product owner may decide to end its life cycle. For example, Microsoft ended support for Windows XP in 2014 because its architecture was outdated and vulnerable to security threats.
These three reasons are just the tip of the iceberg. There are many more factors that may influence EOL decisions.
Factors influencing EOL decisions
Apart from the reasons mentioned above, there are several other factors that product managers should consider when ending a digital product's lifecycle, for example:
Support costs – if the cost of supporting a digital product, that is, for instance, ensuring its compatibility with other technologies in the market or maintaining its market efficiency, is high, the product owner may decide to discontinue it. For example, Adobe, the creator of Flash Player, ended its support in 2020 because it was no longer profitable to maintain it.
Customer service – maintaining older products may generate more customer inquiries due to compatibility issues with new devices or systems. On the other hand, ending support for a discontinued product can significantly impact customer service. If a product is no longer supported, customers may have trouble getting help. For example, BlackBerry ended support for their smartphones in 2022, making it difficult for customers to get assistance when they needed it.
Sales and marketing – ending support for a product can also greatly affect your sales and marketing efforts. If a product is no longer supported, it can be difficult to attract new users. For example, Palm Pre ended support for their product in 2011, making it difficult for stores to sell items that were still available on the market.
The end-of-life (EOL) process for a digital product
Once the decision to end a digital product's lifecycle is made, the product manager must manage the EOL process. It typically involves the following stages:
Planning – the product manager should create a plan to end support for a product. The plan should include a schedule for support termination, a communication strategy for users, and a migration plan if the company wants to keep in touch with existing customers and encourage them to switch to the new product.
Communication – the product manager should inform users about ending support for a product well before the scheduled EOL date. The message should be clear, concise, and empathetic so that every user has a chance to choose a new product and find out what will happen to their app, program, or data.
Migration – another important task is to migrate users to a new product. Migration is usually a complicated process that needs to be managed properly. Especially, if the technical infrastructure or data administrator changes.
Shutdown – the last task associated with ending a product's life cycle is its withdrawal from the market. This involves removing the product from app stores, shutting down servers, and archiving data.

Summary
Although ending the life of a product is never an easy decision, it is sometimes necessary for various reasons. However, by thoroughly considering all factors, product managers can minimize any disruptions and ensure a smooth EOL process.
The EOL process can take several months or even years, so it's a good idea to start planning it well in advance. First and foremost, notify users that your product is being retired. It's a good idea to let them know about EOL as soon as possible and keep them informed of any changes.
If you like our content, join our busy bees community on Facebook, Twitter, LinkedIn, Instagram, YouTube, Pinterest, TikTok.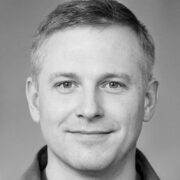 Product management: