Product management requires not only in-depth knowledge of the market and customers but also organizational and planning skills. Fortunately, there are tools that can make the process easier. Product management templates are one such tool. But which ones are the most useful and where to find them? That's the subject of today's blog post. Read on to find out more.
Product management templates – table of contents:
Introduction
Product management templates or canvases are visual tools for product managers. They are predefined structures that can be used to organize information, plan activities or communicate goals within a product team. For example, a template for creating a product roadmap helps to visualize plans and goals for the future.
Why are product management templates useful?
Templates are extremely useful in product management because digital products are not as unique as they look. To create and manage a working product, you usually need to keep the same things in mind. Templates help organize knowledge and ensure that everyone involved in developing and selling the product is on the same page. But the devil is in the detail. It's not enough to have good product management templates. You also have to know how to use them.
Using a canvas is a bit like cooking according to an old recipe – instead of experimenting with ingredients, we have a proven set of instructions to help us achieve the desired result. For example, a template for creating user personas can help us understand who our customers are and what their needs are, which is key to creating an effective product strategy. It also suggests what questions we need to ask ourselves to get a good understanding of customer expectations and market segmentation. However, simply following the guidelines does not guarantee the success of a digital product.
An overview of product management templates
While we can think of a single template as a recipe, a collection of templates is a true cookbook for a product manager. Each recipe has a specific use or occasion for which it was prepared and helps with different aspects of product management. Here are a few templates that can be extremely useful:
Business Model Canvas – the tool helps us define key business elements such as customer segments, value propositions, channels, customer relationships, revenue streams, key resources, key activities, key partnerships, and cost structure.
Value Proposition Canvas – helps us understand what value your product or service has to offer the customer and what problems it solves.
Product Roadmap Template – helps us visualize future plans and objectives, showing what steps need to be taken to achieve them.
User Persona Template – helps us understand exactly who our customers are, and what their needs and goals are.
Where to look for product management templates?
Many product management templates are available for free online. Here are some places to check:
ProjectManager.com – founded in 2008, the site offers a range of project and product management templates, including roadmaps, backlogs, product requirements document templates, and more. It is a useful site for project and digital product managers.
Product School – founded in 2014, this very valuable site offers a library of free product management templates, including customer journey maps and roadmaps. It's especially useful for people who want to learn product management or develop their skills.
Strategyzer -the site, which has been running since 2010, offers a set of free business strategy and product management templates. For example, the Business Model Canvas and the Value Proposition Canvas, along with detailed instructions on how to fill them out. It's particularly useful for business strategists and product managers.
How to choose the right product management templates?
Well, it depends on a variety of factors:
Remember that the template should be easy for all team members to understand and use. For example, if we are working on a new product, the Business Model Canvas might be useful to help us define the key elements of our business.

Summary
Product management templates are a powerful tool that can make our job a lot easier. They can help us organize information, plan activities, and communicate effectively with our team. Whether you are an experienced product manager or just starting out in this role, they are certainly worth using.
If you like our content, join our busy bees community on Facebook, Twitter, LinkedIn, Instagram, YouTube, Pinterest, TikTok.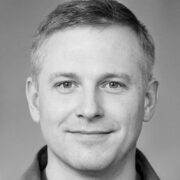 Product management: