Managing a digital product is quite a challenge. One of the key aspects of this process is measuring product success. But how to do it? Which metrics are the most important? And how to avoid common mistakes? Find the answers to these questions in this article. Let's get started!
Product success – table of contents:
Product success definition
The success of a digital product is not only about high profits. It's also about satisfying customers, gaining market share, and achieving business goals. For example, for a mobile app, success could be reaching one million active users per month. For an online store, it could be boosting conversions by 20%.
Understanding the market
Key performance indicators, or KPIs, are tools that help evaluate how a product is performing in the market. Here are the three most important indicators that every product manager should monitor:
Active users – shows how many people regularly use the product. For example, if you run a streaming service, you can track how many people log on to the service at least once a month.
Conversion rate – shows what percentage of users perform a desired action, like buying a product. For an online store, the conversion rate may show how many people who visited the product page actually made a purchase.
Revenue – this is, obviously, one of the most important metrics. It shows how much money your product generates. For example, for a mobile app that earns money from ads, revenue can be measured as total ad earnings per user.
Remember that the chosen performance indicators should be tailored to the specifics of your product and business goals.
How to measure product success?
Measuring product success is a process that requires consistency and accuracy. Here are four steps you should take to effectively measure the performance of your product:
Set goals – first of all you need to decide what you would like to achieve. Do you want to increase the number of users? Or perhaps boost your revenue? When it comes to a newly-launched mobile app, the goal might be to get 10,000 active users in the first three months.
Choose indicators – next, you need to figure out what metrics will inform you of your progress toward your goals. For example, if your goal is to increase the number of users, you should track such indicators as the number of new registrations or the number of active users.
Collect data – now you need to start collecting data. You can do this by using various analytics tools, such as Google Analytics or Mixpanel. Remember that data should be collected regularly and consistently.
Analyze and visualize data – finally, you must analyze the collected data and draw conclusions. You can do this by using various analytical and visualization techniques. For example, you can create a dashboard that shows you the most important metrics in real-time.
Remember that measuring product success is an ongoing process. You should regularly monitor the metrics and adjust your strategies based on the collected data.
Tools for measuring product success
There are various tools available for measuring product success, depending on various factors, such as the specificity of the product, resources, and team's preferences. Here are three popular tools that can help you with this task: Google Analytics 4, Mixpanel, and Amplitude.
Google Analytics 4
The most popular tool for analyzing website traffic is now Google Analytics 4, also known as GA4. This is a completely new version of Google Analytics, which was released in October 2021. It replaced Universal Analytics which has been used for the past ten years.
GA4 concentrates on tracking and analyzing users' interactions to better understand their experience. Unlike Universal Analytics, which focused on sessions, GA4 is based on an event model, where each user interaction is processed separately. This allows for more dynamic and flexible data analysis.
Although GA4 has met with some resistance due to the changes it imposes, it offers significant benefits, such as cross-platform analysis and the ability to perform path analysis. Google plans to withdraw Universal Analytics in July 2023, making learning and adapting GA4 a priority for marketers. It is handy for online stores, where you can track where visitors come from, what pages they visit, and what products they buy.
Amplitude
Amplitude is a tool for product analysis that allows companies to monitor user engagement metrics. With Amplitude, you can see what features are the most popular, and what paths users take most often, as well as identify overall product trends. Amplitude offers a more accurate picture of user behavior and conversion drivers. It helps businesses analyze customer touchpoints with a digital product, providing a comprehensive view of user interactions.
Amplitude enables businesses to derive meaningful insights from their data by using features such as forecasting and anomaly detection. GA4, in turn, is better at marketing analytics, especially when combined with Google Ads. Nevertheless, Amplitude is rapidly developing in this field as well. A great example of using Amplitude is analyzing the impact of introducing a new feature on user engagement on a website.
Mixpanel
Mixpanel is a tool for analyzing user behavior. It allows you to track how customers use your product, what features are used most often, where they are most likely to abandon your product, etc. It gives you the ability to analyze the A/B testing process, target the audience, track conversions, visualize data, and conduct statistical analysis.
Mixpanel also allows you to manage campaigns, calculate conversion rates, and monitor key performance indicators (KPIs) of digital products. A great example of using Mixpanel is the analysis of user behavior in a mobile app, where it is possible to study which features are the most popular among various demographic groups.
Common reasons why products fail
Measuring product success is not just about collecting and analyzing data. It's also about learning to avoid common mistakes and pitfalls. Here are three of the most common ones you should watch out for:
Relying on one metric – every metric has its limitations and should not be interpreted on its own. For example, a high conversion rate may seem promising, but combining it with a high rejection rate may mean that users are not satisfied with the product.
Misinterpreting data – data can be misleading and it is easy to draw the wrong conclusions. For example, an increase in the number of users may seem like a positive sign, but if it is generated by a one-time marketing campaign, it is probably not permanent.
Lack of context – data doesn't work in isolation and should be interpreted in context. For example, a decline in the number of users may seem like a negative sign, but if it's caused by seasonal fluctuations, it's probably no reason to worry.
Remember that measuring product success is not only about being able to use the tools but also about interpreting the results, as well as understanding the context in which the data is collected.
Measuring product success
Measuring product success is not just a theory. It's also a matter of practice. Here are two examples that show how measuring product success can influence product decisions.
Mobile app – let's assume that you have a language-learning app. You notice that the number of paid subscriptions is low and decide to do some research, which shows that users aren't sure if a paid subscription is right for them. So, you introduce a free trial period that lets users try out the paid features. After making this change, the conversion rate significantly increases.
Online store – you run an online clothing store and notice that the shopping cart abandonment rate on your website is quite high. You conduct a study and find out that users get confused when they see high shipping costs only on the cart page. So you decide to show the shipping costs on the product page instead. After implementing this change, the cart abandonment rate drops substantially.

Summary
Measuring the performance of a digital product is a key part of product management. With the right indicators, tools, and techniques, you can monitor progress, identify areas for improvement, and make informed business decisions. Remember, however, that performance measurement is not just a technique, but also an art. It requires the ability to interpret data, understand the context, and avoid common pitfalls. That's why, whether you're a budding entrepreneur or an experienced product manager, it's always worth investing in developing your performance measurement skills.
If you like our content, join our busy bees community on Facebook, Twitter, LinkedIn, Instagram, YouTube, Pinterest, TikTok.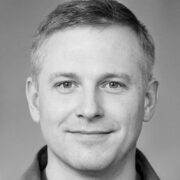 Product management: