A digital product management team has lots of small tasks to do. Thanks to a product manager, the big goal of creating a digital product is broken down into smaller parts. A product manager prioritizes tasks and delegates them to the team, which then decides how to distribute responsibilities and execute them.
The role of a product manager – table of contents:
However, it is a product manager's responsibility to ensure that the product meets expectations and is user-friendly. What is the role of a product manager? What skills do you need to take on this job? How to become a product manager, meet the challenges and take advantage of the opportunities associated with this position? Read on.
What is a product manager?
A product manager is a person who leads the team responsible for product development. This is a role that requires:
technical skills – to effectively manage product development, a product manager must understand the technology behind the product. For example, if it's a mobile application, a product manager should know the basics of programming and be familiar with the operating system on which the app works.
interpersonal skills – a product manager must be able to communicate with various teams and customers effectively. This may involve communicating product requirements to the development team, as well as collecting and interpreting customer feedback on the product.
business skills – a product manager must understand the product market and a company's business strategy. Their tasks may include analyzing the competition, keeping abreast of new market trends, as well as planning and executing product marketing strategies.
A product manager must thoroughly understand users' needs and how the product meets them. For example, if it's financial management software, a product manager conducts thorough research to identify users' expectations in this regard and explores how the app's features can effectively fulfill them. They should also be familiar with the product market, the latest market trends, and the main competitors.

The role of a product manager in a company
So, what is a product manager, a person who can bring all these tasks together? Their role of a product manager in a company involves developing and implementing:
a product strategy – a product manager creates and implements a product strategy that aligns with a company's overall game plan. For example, if a company wants to reach young professionals, a product manager builds a product strategy that concentrates on features appealing to this demographic group, such as mobile accessibility.
a product roadmap – that is, a plan that outlines the strategic direction and timeline for the development of a product or a product line. For instance, a product manager can create a roadmap that shows how the company plans to add new features to its mobile application over the next six months.
new product features – a product manager must constantly look for ways to improve a product, both by adding new features and by improving those that have already gained the customers' trust. This may mean conducting user research to understand what features are most valuable to customers, and then working with the engineering team to implement them.
What skills do you need to be a product manager?
A product manager's interpersonal and psychological skills revolve around communication and the ability to work in a dynamic environment. A product manager must be able to communicate effectively with people of different backgrounds, including engineers, business stakeholders, and end customers. In each case, they must understand what users want and what their expectations of the product are.
However, a product manager must primarily be able to set rules for effective collaboration and manage their team efficiently. For example, this may involve motivating the team to work on specific product features and managing internal conflicts.
How to become a product manager?
To become a product manager, you need the right experience and education. You can start by taking on another role in a tech company, such as a business analyst, project manager, or developer. These jobs can serve as a great starting point for an aspiring product manager, as they give you the experience and skills needed for the new role, such as:
understanding business processes,
managing teams,
prioritizing tasks, or
coding.
These can be extremely valuable on the path to becoming a product manager. Many training organizations also offer certifications for product managers that can help you gain the necessary skills. These include:
Certified Product Manager,
Agile Certified Product Manager, or
Certified Product Marketing Manager.
Choosing the right certificate depends on the specifics of a company and its product, as well as individual preferences and career plans.
Challenges and opportunities of a product manager
Working as a product manager involves many challenges, but also offers several opportunities. Some of the challenges are include in the role of a product manager must face:
managing many tasks simultaneously,
taking difficult decisions,
handling pressure, and
communicating effectively with customers and various teams in a company.
When you learn how to handle them well, you will be able to shape a product that reaches millions of users worldwide.However, among the opportunities particularly valued by people working in this position, the following are mentioned:
continuous development and acquiring new skills, which is highly valued in this role, as product management requires flexibility, analytical thinking, and being familiar with users' needs,
staying abreast of the latest technologies and market trends, as well as keeping up with industry developments and adjusting the product accordingly,
satisfaction from creating valuable solutions for people as product management is not only about delivering functionality but also about ensuring the quality and usability of the product,
working in a dynamic and creative environment, collaborating with various specialists, as well as leveraging their ideas and expertise.
The role of a product manager – summary
The role of a product manager is crucial to the success of any digital product. This is a person who has a strong influence on the direction of the product, manages its life cycle and ensures that it meets users' expectations. If you are interested in this role, keep in mind that it requires a lot of skills, but it is also extremely rewarding, especially when you see your team develop a successful product and brings it to market.
If you like our content, join our busy bees community on Facebook, Twitter, LinkedIn, Instagram, YouTube, Pinterest, TikTok.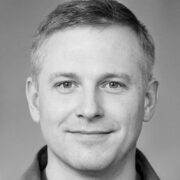 Product management: