Some products and services are one of a kind. There's something about them that makes customers choose that brand over another, even though both offer similar products. The key is often a value proposition – a single sentence describing the unique benefits of your product or service. That makes you buy speed, rather than simply a car, or refreshment, not just a sweet, carbonated drink. How to define a value proposition and present it effectively on a company website? Read on to find out more.
How to define a value proposition – table of contents:
What is a value proposition?
A value proposition is an essential element of a product strategy. This is a concise and clear statement that explains why a customer should choose your product or service over other ones available in the market. It is not only informs them about the benefits of your product but also highlights the distinctive features that set it apart from the competition. Defining and developing is essential not only for effective communication within the team and with customers but is also a powerful tool for building a strong brand.
Unique value proposition vs value proposition
Although the terms are often used interchangeably, there is a slight difference between them. Both terms refer to the value a customer receives, but one can be shared by competing products. For example, Zoom, Google Meet, Skype, or WhatsApp offer easy-to-use video conferencing tools.
A unique goes one step further highlighting the unique features that set a company apart from its competitors. Accordingly,
Zoom – offers three primary: accessibility, performance, and brand/status,
Google Meet – offers calls for everyone on any device,
Skype – emphasizes excellent call quality, and
WhatsApp – focuses on the privacy of video calls.
Each of these statements emphasizes a different value important to customers – a single platform for various purposes, multi-platform availability, high video resolution, or security concerns.
How to define a value proposition?
It requires a deep understanding of your product or service and an in-depth analysis of the market. However, identifying unique benefits that you can offer is just the beginning. It is also important to grasp what is important to your customers, what their priorities are, and what they truly value in the product or service they are looking for.
To create an effective value proposition, you must get to know your customers and identify their needs, as well as the problems that your product or service solves. Market research and direct contact with customers may give you valuable information. It's also essential to define your added value and how you stand out from the competition. It should be clear, concise, and easy to understand. It also must be tailored to your target customers to effectively speak to their needs and expectations.
Testing and validating your value proposition
It isn't static. It should evolve along with your company, market, and customers' needs. Therefore, testing and validating it is essential. The process may involve:
gathering and analyzing customer feedback,
conducting market research,
A/B testing.
These will help you better understand what is already working well and what still needs to be improved in the product, or in the way it communicates with its users. Continuous refinement is the key to staying competitive in the market, making the product not only good but one of a kind.
How to present it on a company website?
A company website is one of the main places where you present your value proposition to customers. This is where they go before making a purchase. Therefore, it is crucial to formulate it clearly and convincingly. It's also worth adjusting it to the design of your website. It may seem counter-intuitive, but it is better to focus on one feature of your product here than to give the customer an overly long text to read.

Summary
Defining and developing a value proposition is a key component of any company's marketing strategy. An effective helps attract and retain customers, sets you apart from the competition, and builds a strong brand. Remember, however, it isn't something permanent. It should be constantly monitored, tested and adapted to changing market and customer needs, as well as to the way the product evolves.
If you like our content, join our busy bees community on Facebook, Twitter, LinkedIn, Instagram, YouTube, Pinterest, TikTok.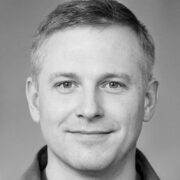 Product management: