Green or blue? Round or oval? Vertical or horizontal? Which one do you pick? This is what A/B testing is all about. The version that more users choose will determine its success. And the stakes are high – it's boosting conversions and the success of your digital product. Therefore, A/B testing is not just a tool but the key to success in product management. Have you ever wondered how small changes can lead to big results? Are you curious about how to make decisions based on data rather than your gut feeling? The answer lies in A/B testing. Read on to find out more.
A/B testing – table of contents:
What is A/B testing?
A/B testing, also known as split testing, is a method of comparing two versions of a website or an app to check which one works better and appeals more to target users. It is one of the key tools in product management that allows product managers to make decisions based on data rather than their own preferences.
This method is quite time-consuming, as it requires preparing two variants of a digital product for testing, for example, apps that differ in interface layout or colors. Then, a random group of users is chosen to see each version. And finally – the effectiveness of each variant is measured in the selected units, such as the number of conversions. So is A/B testing worth the effort?
Why does A/B testing matter?
A/B testing is not only important but essential in today's world of product management. An example? One of the UK's leading online retailers of beach holidays, "On the Beach" decided to conduct A/B tests and highlight the top 50 hotels that customers can book through their website. They chose two designations:
"Our Pick", and
"Bestseller".
Regardless of the designation, they recorded an additional 200 bookings at these hotels. But what makes this test particularly interesting is breaking down the test results into new and returning users. New users were more likely to make a reservation at hotels with the "Bestseller" designation. Returning users, on the other hand, leaned toward hotels marked as "Our pick".
Therefore, the A/B testing method supports decision-making based on user data, which is crucial in the dynamic world of product management.
How to conduct A/B testing effectively?
Conducting A/B tests requires careful planning and execution. First, you need to define a hypothesis you want to test. For example, your hypothesis might be:
"The Bestseller designation will increase sales of this option by 30%," or
"If we use an orange CTA button, we will see an increase in conversions, as many other SaaS companies are observing better results when they use orange buttons compared to other colors," or
"A new heading will increase the click-through rate of the button by 5%."
Without a hypothesis, it is difficult to evaluate the results. It's also a good idea to define measures of success right away, such as the number of clicks or time spent on the site, and then choose the appropriate tools and methodology for conducting the test.
A/B testing tools
There are many effective tools for conducting successful A/B tests. Choosing the right one depends primarily on the scale of testing, budget, and resources. Let's take a look at the most popular solutions:
Google Optimize – is a good, free A/B testing tool from Google that allows businesses to test various versions of their website and then customize it to provide a personalized experience for their users.
VWO – is a platform that enables website owners to conduct A/B tests and optimize conversions. It allows companies to improve customer experience on websites across desktop, mobile, and other devices. It offers such features as website testing, advanced segmentation and targeting, advanced tracking and reporting, managing several websites and sub-accounts, API access, and integrations. Its biggest advantage is the ability to run multiple tests simultaneously.
Omniconvert – is a website optimization tool that helps marketing specialists all over the world understand, segment, convert, and retain customers using data. It offers such features as A/B/n testing, web personalization, online surveys, on-demand overlays, as well as multi-device website testing, advanced segmentation and targeting (Geo, Cookie, Custom JS, etc.), and advanced tracking and reporting.
AB Tasty – is a software company specializing in A/B testing that helps brands build better user experience and unlock new opportunities. It offers two platforms (AB Tasty and Flagship by AB Tasty) that aim to redefine the way marketing, product and technical teams develop products (websites/apps), enabling easy implementation of new features and communication.
Now it remains only to analyze the collected data and draw conclusions. AI tools may facilitate A/B testing, but you need to use them very carefully.
Challenges of A/B testing
Despite its many benefits, A/B testing comes with a few challenges. Some of them are:
lack of statistical relevance – that is, not enough data for the result to be statistically significant. The solution to the problem may be to lengthen the test or expand the target audience,
novelty effect – users may prefer the new version just because it is different,
disruptive variables – are unusual results that appear due to a seasonal popularity of the product, vacations, and cultural events.
The key to overcoming these challenges is to understand their nature and use appropriate strategies, such as extending test times to achieve statistical significance.
A/B testing vs. digital product management
A/B testing is an inseparable part of digital product management. It is introduced at every stage of the product life cycle, from the concept phase, where it helps verify assumptions and hypotheses, to the optimization phase, where it helps improve product KPIs.
A/B testing also supports product strategy, helping to understand user needs and preferences, identify problems and opportunities, and enable continuous product improvement. Regular testing is key to creating better products based on user data.
If you're just starting to implement A/B tests in the management of your digital product:
Start from small tests, for example, single UI elements.
Set realistic goals, e.g. 5-10% increase in conversions. Don't expect wonders.
Analyze statistical data, not just overall impressions.
Don't stop at one test. Treat A/B testing as a part of your work.
Document test results to draw conclusions for the future.
Summary
A/B testing plays a key role in product management. Not only does it help companies understand what works and what doesn't, but it also enables them to create better products based on data. We encourage you to experiment with different aspects of your product. Remember that even the smallest change in the right direction can lead to big results over time.
If you like our content, join our busy bees community on Facebook, Twitter, LinkedIn, Instagram, YouTube, Pinterest, TikTok.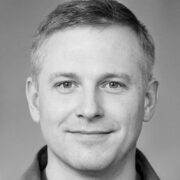 Product management: