Managing a product is not an easy task. Fortunately, lean product management (LPM) is an approach that can make this task a little easier. So let's take a look at what lean product management is and how to implement it in your company. Read on.
Lean product management – table of contents:
Introduction
In a nutshell, lean product management is an approach that helps product managers focus on what really matters – understanding and solving customer problems. For example, if a product manager is working on a new mobile app using this proven methodology, they won't simply invent and add new features. They will concentrate on solving problems that customers come across when using similar applications.
What is lean product management?
Lean product management is an approach that combines various principles and practices. Here are some of them:
Lean – focuses on eliminating waste and delivering value to the customer. The concept was introduced by the Toyota Production System in the 1940s. For example, if a company produces software, lean can mean identifying and eliminating unnecessary functions that do not add value to the customer. It, therefore, concentrates on optimizing the product.
Lean startup – is an approach that promotes experimentation, agility, and iterative design. It was introduced by Eric Ries in 2008. For example, a startup might create a simple product (MVP) to test its assumptions and then iteratively improve it based on customer feedback.
Lean UX – focuses on delivering the best user experience through continuous testing and learning. Jeff Gothelf and Josh Seiden introduced this approach in 2013. For example, a project team can regularly test prototypes with users to understand which solutions work and which ones don't.
By combining these three approaches, a team can concentrate on developing only the necessary and most important elements of a digital product right from the start, rather than heading in the wrong direction.
Why lean product management?
It's worth implementing lean product management as it allows companies to:
Focus on customer problems – instead of creating features based on assumptions or general trends, it focuses on understanding and solving the real difficulties customers face. For example, if they have a problem with managing their time, taking the lean approach can help you create a product that solves the most pressing issue, and then move on to the next tasks on a priority list.
Take data-driven decisions – this approach is primarily data-driven, and decisions are made based on data. For example, if the data shows that your customers may need a new feature, for example, a dark mode for an app, you would start by formulating a hypothesis, testing and validating it before moving on to the implementation phase.
Generate ideas – the lean approach helps create a culture of ideation and cross-team collaboration. For example, sales, product, and technical teams can work together to jointly develop a new feature. By leveraging their diverse perspectives, they can create a solution that truly meets customer needs and device requirements.
How to implement lean product management in your company?
Implementing LPM can be surprisingly easy. However, it requires understanding its principles and the commitment of a product team. Here are a few steps that can help in this process:
Identify customer problems – as we've already mentioned, understanding the problems your customers are trying to solve is crucial for creating products that meet their needs. For example, if your company produces project management software, you can conduct interviews with customers to learn about the challenges they face in managing their projects. However, this is just the first step in implementing lean product management.
Synthesize problems – once you've identified your customers' problems, the next step is to synthesize them, i.e. to understand how these problems are related to each other and what their root causes are. For example, if your customers struggle with project management, it may stem from a lack of proper tools, unclear project goals, or poor communication within the team.
Prioritize solutions – after identifying customer problems and their causes, the next step is to prioritize solutions. Therefore, if you want to focus on a tool that facilitates communication within a team, let's set aside functionalities related to, for instance, overtime settlement.
Mobilize teams – the last step involves mobilizing a team to work on resolving one specific problem. This requires limiting the number of tasks being tackled simultaneously, as well as effectively communicating goals and priorities.

Summary
Lean product management is a method that helps companies focus on what really matters – understanding and solving customer problems. This way, instead of creating features based on assumptions, product managers can deliver value that truly addresses customer needs.
Implementing this approach to managing digital products can reduce unnecessary work and extra tasks, boosting the efficiency of product teams and the entire company. However, it also requires commitment and understanding of its principles, so that they are not perceived as limiting your product team's creativity.
If you like our content, join our busy bees community on Facebook, Twitter, LinkedIn, Instagram, YouTube, Pinterest, TikTok.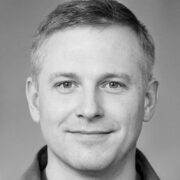 Product management: