Developing a product is often an extremely complex process, which takes time and generates expenses. At the validation stage, it is better to create a prototype, check its potential in the market, and find out what your prospective customers' needs are. In the following article, we will explain how to create a prototype for a product and vet your business idea. Read on.
How to create a prototype for a product? – table of contents:
What is a prototype?
To begin with, it's necessary to clarify what a prototype is. To put it in a nutshell, it is a replica of a product that is far from its final shape. This is an early model that can be used to get feedback. In fact, prototypes are used to change ideas into tangible forms that are suitable for testing.
Prototypes have all the functionality of the product, but without unnecessary additions. Remember that prototypes have different levels of fidelity. They can range from a simple sketch on paper to a functional digital prototype. It depends on your needs. If you're just starting to work on a product, there is no need for a high-fidelity, interactive prototype.
Why is prototyping so beneficial?
Many startup founders don't understand why they should do prototyping, which is a huge mistake. Treating it as a waste of time is a complete misunderstanding. Using a prototype is the cheapest way to test a product. This allows you to minimize risks in the first place. Thanks to prototyping, you can find flaws and weaknesses of the product quite quickly, and better understand what users are actually searching for.
A prototype makes it possible to quickly test various product features and related ideas, and to get instant feedback from users. Also, a prototype works well in possible negotiations with investors. Seeing and experiencing a product, even in the form of a prototype, creates a completely different impression than just hearing about it.
Besides, thanks to the fact that the target users are testing your prototype, they might provide you with valuable insights that can't be gathered otherwise. remembering that prototyping allows you not only to test a business idea, but also to create better products. After all, isn't that the point?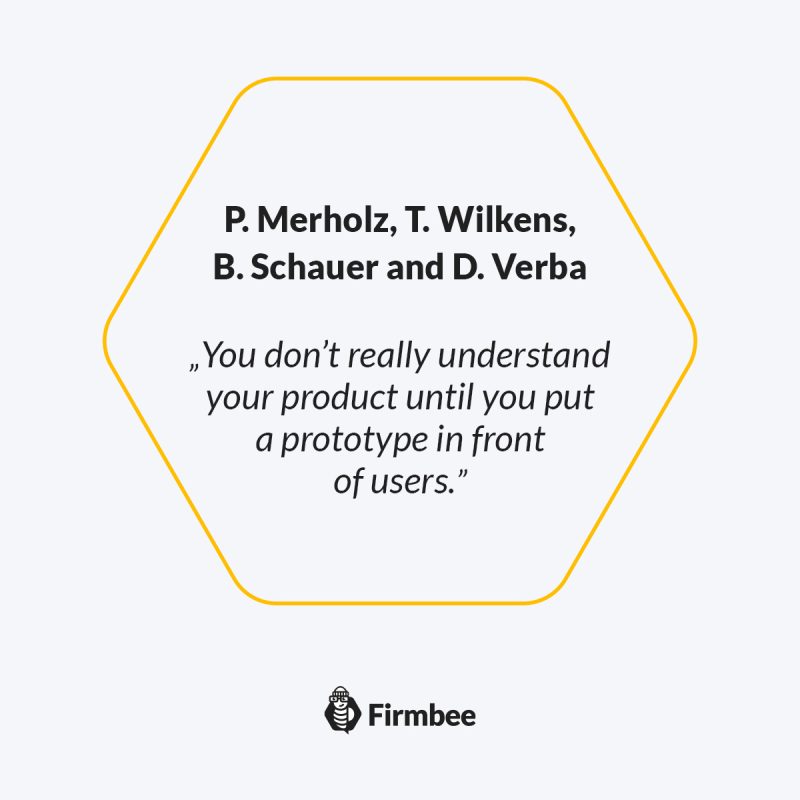 How to start?
It is worthwhile to prepare well for prototyping. You should start with the question of how the product idea you came up with will be able to help users. Here you need to find a clear answer, as it will be vital for further work and assessment of the market potential of the concept.
The next step is to analyze what similar products are already available on the market. If they exist, check how they differ from yours and who exactly they are aimed at. Think about what your prospective customer might want and expect. Getting to know the target user determines the decision on the type of product. It may turn out, for example, that it should be dedicated to mobile devices. With all this knowledge, you can start creating your prototype.
How to define goals?
The primary goal of the validation process is, of course, to verify the startup idea, but also various aspects of the product. It is important to think about what the study should really prove. This is an opportunity to test various assumptions. Carefully define the objectives, and priorities, and clearly establish metrics to objectively evaluate the results.
How to test a prototype?
When the prototype is ready, you can start testing it. The method should be selected according to the goals set beforehand. To begin with, a quick test can be conducted to identify people in the immediate area who could participate in further research. For quantitative feedback, it's a good idea to send out a prototype and questionnaires to people who fit your target group.
Qualitative feedback, on the other hand, requires in-depth interviews or individual in-depth interviews (IDIs). Unfortunately, this takes more time and requires more cost. You can also start by doing smaller tests, using various tools (e.g., HotJar) and a website.

Analysis and decision
After the validation process is done, it's time for analysis. The test results must be thoroughly discussed and screened from various angles. A clear conclusion must emerge from such analysis to decide on the further development of the idea. This will provide the basis for preparing a post-validation phase, during which your concept will be improved and marketed.
How to create a prototype – summary
Using a prototype to vet your business idea is an extremely effective approach. This way, you can get a lot of valuable information. If it is carefully analyzed, it will let you draw conclusions when it comes to your further actions.
You've just learned how to create a prototype for a product. Need more information? Read also: How to promote a startup?
If you like our content, join our busy bees community on Facebook, Twitter, LinkedIn, Instagram, YouTube, Pinterest.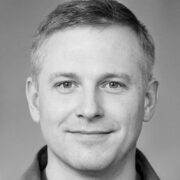 Launch your startup: