Thinking carefully on a question of how to promote a startup will allow you to choose places and channels that will be consistent with your goals and target group. Thanks to this, you will achieve results faster. Below we present some of our ideas for promotional activities along with key information about each of them – maybe you will get inspired.
How to promote a startup?
Networking
The more people you introduce yourself and your startup, the larger your customer base you have a chance to build. Take part in industry events, meetups and conferences. Don't be just a passive participant – start discussions, exchange experiences and inspirations. Before the meetings, think about the story you want to tell about your startup.
Q&A pages
Sites such as Quora, for example, will provide you with valuable information about the problems of your target group that may affect the shape and gives a proper answer to question on how to promote a startup. What's more, by searching and answering as expert questions related to the industry in which you operate, you advertise your startup and build brand awareness. You can search for relevant questions using keywords. In the responses, it is worth trying to include visual materials.
Crowdfunding platforms
Being on crowdfunding platforms is a good way for others to hear about your startup. There are many sites operating in this model such as Kickstarter or Indiegogo. Do your research to choose the right one. For example, you can do case studies similar to your projects – check where they appeared and what was the response of users and media. Also, find out which crowdfunding platforms are gathering the most projects of your kind.
Startup industry competitions
Startup competitions are not only a way to get financial rewards. It is also an opportunity to work with the best specialists, to present yourself to individual and corporate investors and founders of other startups with whom you can work out a field for cooperation.
Buddy Marketing and cross-promotion
Buddy marketing allows you to build awareness of your brand by appearing on the channels of another company or brand whose products and services complement your offer. Consider the case of a small business that specializes in creating unique T-shirt prints. Such a business will benefit from affiliate marketing when a t-shirt vendor promotes their print shop. The goal of affiliate marketing is to reach consumers who would be interested in our products but are not part of the existing customer base.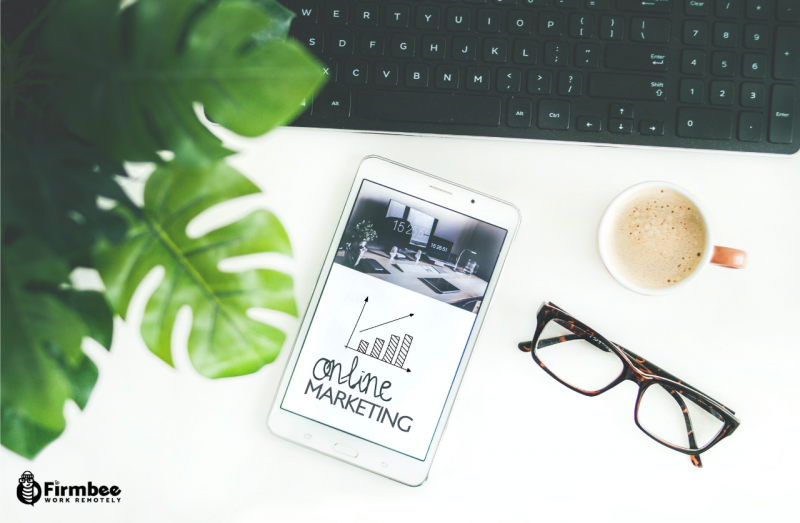 How to promote a startup? Don't forget video!
Video marketing dominates the advertising world today. This medium builds trust, arouses interest and provides entertainment. It is also very easy to read. An investment in good quality video is a chance to inform the world about your startup in an interactive way, to stand out or to pass on valuable know-how thanks to which your company will be positively remembered. Remember: the most important thing is a unique idea and professional implementation.
Promote a startup in social media
You certainly do not need to be convinced about the power of social media in promoting a startup. Before you decide to run Facebook, Instagram, LinkedIn, Twitter or Tik Tok, you need to understand that preparing interesting content and promoting it takes several hours a week. Added to this is the creation of a visual layer, monitoring, analysis of statistics and drawing conclusions. So, before you start, get everything ready and create an action plan. Take care of the background, e.g. people who will help you, and think about a communication plan that will allow you to achieve your goals.
Podcast
According to research by Nielsen, the frequency of listening to podcasts will double by 2023. These statistics should come as no surprise – podcasts are a way to genuinely engage your audience. They allow you to build brand credibility and present its human face. To make your podcast attractive, create it with your target group in mind, publish current and unique content, invite guests – experts and make sure that you develop a permanent, characteristic structure.
To understand the power of podcast read Podcast in marketing: what a corporate podcast can give you
Blog
A blog can be one of the tabs on your website. Running it will help you build an expert position in your industry. It is also a good way to generate traffic to your website. and establishing dialogue with your customers. For your actions to be effective, plan your content and be systematic. Regularly check what the competition is writing about to offer fresh and innovative topics on your blog.
SEO
Optimizing your website for SEO will allow you to achieve a high position on the list of search results. The rules governing which factors determine the order in which the results of a given search are displayed are described in the document "Google Webmaster Guidelines". The optimization consists of many activities, which include, among others monitoring and improving parameters important for search engine robots and increasing the usability of the website for its users. Permanent activities included in the optimization are modifying the content visible on the website and introducing changes to the website code.
Google My Business
Google My Business is your business listing with all the information, including the rating and reviews on Google, that displays when you search for your business. It's a tool for small and medium-sized businesses and differs from Google's free lists in that your position is based on the user's location. Local businesses are prioritized here, which represents a significant opportunity for small businesses. Any business has a good chance of earning a significant position as long as it gets the foundation right and delivers value to customers.