Patents, trademarks and industrial designs are symbols that we often need to deal with when launching a startup. Thanks to such solutions, Google, Facebook, Amazon and other companies protect their ideas and products. What do you need to know about patents, trademarks and industrial designs, and how to tell them apart? Read our article to find out.
Everything you need to know about patents – table of contents:
Types of patents
Patents are an effective way to protect inventions, at least for a specific time. For instance, IBM has got several machine learning and quantum computing patents, Ford Motor Company has patented numerous solutions concerning vehicle navigation and control systems. Other companies protect their ideas in a similar way, and startups are often based on novel solutions, so patent protection is often necessary for them.
There are four different categories of patents in the United States:
Utility patent. It usually concerns new machines, systems, processes and algorithms.
Design patent. It is about the protection of decorative design (e.g., shoe design, user interface elements, bottle shape).
Plant patent. It is granted to inventors of new and unique plants, and it does not include genetically modified organisms.
Provisional patent. It protects an inventor's idea for a year. During this time, you can check if it's a good concept and if it is worth pursuing.
How to file a patent application?
In the case of the United States, a patent application must be filed directly at the Patent and Trademark office, but it is best to consult a registered patent practitioner or attorney beforehand. Attach a detailed description and drawings of the invention to your application, as well as specify what kind of protection you are requesting.
In the UK, you can also file a patent application on your own or with the help of intellectual property lawyers at the Intellectual Property Office, and within the European Union at the European Patent Office. If you want worldwide patent protection, you need to file patent applications in different countries.
What is a trademark?
Another thing that you may encounter when launching a startup is a trademark or a service mark. Trademarks and service marks protect the words, symbols, logos or other items that identify your product or service. For example, Adidas identifies with sports shoes and clothes, Philips with electronics and small appliances, and VOLVO with cars.
Do you need to register a trademark?
A startup can become the owner of a trademark as soon as it starts using it in the context of its product or service. This establishes rights to it, but those rights are limited to the geographic area where the product or service is delivered. However, if you register a trademark, you get broader rights and better protection.

Symbols of trademarks
Trademarks can be used with special symbols such as TM, SM and ®. This tells both competitors and consumers that the startup reserves the right to a particular trademark and no one can use it without permission. What is the difference between these symbols? TM refers to a mark for goods that do not necessarily have to be registered (e.g. YouTube™), while SM refers to services (e.g. WesterUnion℠). The most well-known symbol ® is used with trademarks that have been registered (e.g. Coca-Cola®).
What is an industrial design?
When running your startup, you can also come across such a term as industrial design. You should not confuse it with a trademark. An industrial design may be a decorative or aesthetic aspect of a product. It may consist of three dimensional or two dimensional features (patterns, lines, color).
Industrial designs can be applied to various products and you can see them every day (e.g. the Coca-cola contour bottle). They may be used for graphical symbols, logos, user interfaces, etc.
Industrial designs and startups
Why is industrial design important for a startup? Consumers judge products by their appearance. Industrial designs make products visually appealing and attract customers' attention. A startup should also take advantage of this when offering a new product. Its success may in part depend on a professional, original industrial design.
Applying for an industrial design. How does it work?
There are different rules when it comes to the protection of industrial designs, and they depend on the country. In some countries an industrial design must be registered, in others it is covered by patent law (design patent). Industrial designs are also sometimes protected like works of art under copyright law. Remember to always check local regulations in this matter. Patents, trademarks and industrial designs are an important part of startup assets. They allow you to protect innovative inventions, brands and products.
Read also: 7 startup roles explained.
If you like our content, join our busy bees community on Facebook, Twitter, LinkedIn, Instagram, YouTube, Pinterest.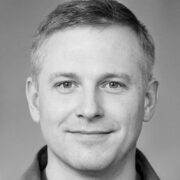 Launch your startup: