If Jack Trout's words are to be believed, the most important decision in marketing is coming up with a name for the product (Positioning: The Battle for Your Mind). This isn't an easy task, especially nowadays. The number of existing brands has doubled in the last twenty years, and as a result, consumers confuse them with each other and can't tell them apart. It is also harder to find an available Internet domain name. So how to name a startup? How to choose the best name for your business that will not only wow the crowds, but also won't be taken? Read our article and find out.
How to name a startup? – table of contents:
Introduction
"I thought up the name Queen early on. It couldn't have been King, it doesn't have the same ring or aura as Queen.", said Freddie Mercury in one of his interviews. "It was a very regal name and it sounded splendid. It's strong, very universal, and immediate. It had a lot of visual potential and was open to all sorts of interpretations."
Whether you want it or not, the name of the company evokes specific connotations and emotions which may affect the decision to purchase. A good name will encourage customers to take advantage of the offer and reduce advertising costs, whereas a weak name may alienate consumers and ruin a fledgling brand. How to find the perfect one?
Paul Joyce, the founder of Geckoboard (a tool used for monitoring company statistics), admits that before coming up with a name for your startup, you should first think about who your customers are and how you want your company to be perceived by them. Do you want to be associated as a young and fun brand or as a premium brand? The name should reflect that.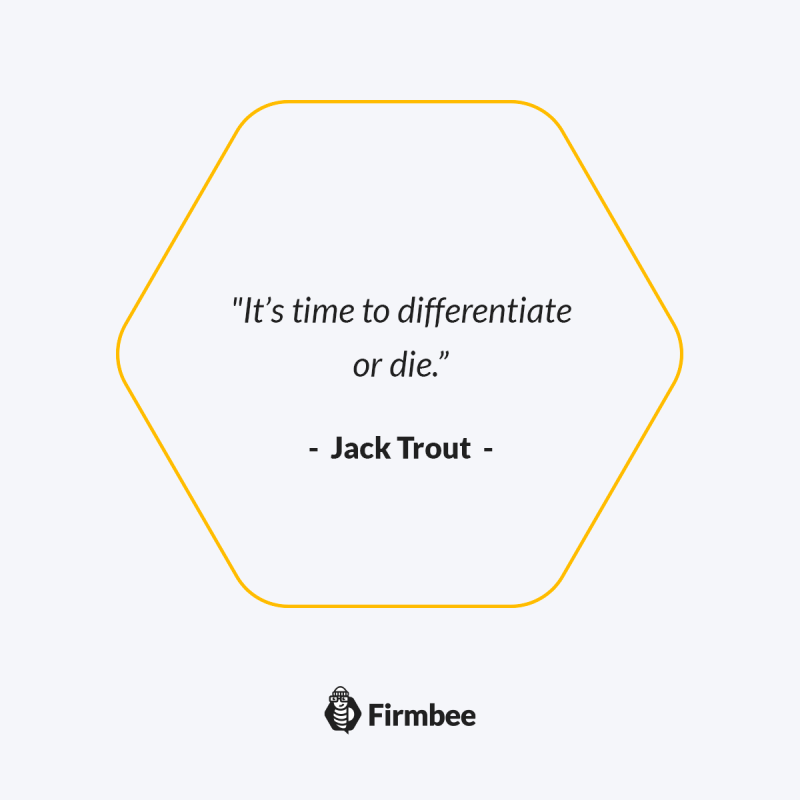 How to name a startup?
Here are many possibilities. We can use a combination of words that reflect who you are, for example:
Microsoft = software + microcomputer
Wikipedia = wiki + encyclopedia
In the search for inspiration, it is worthwhile to refer to a thesaurus, as well as to create a map of associations related to your brand. One feature common to most of the world's largest brands is that their names are usually short and consist of one or two syllables. Examples? Disney, Apple, Facebook, YouTube, eBay. Of course, there are also well-known brands that have longer names, usually referring to tradition, history and to the names of their founders, such as Hewlett-Packard or Louis Vuitton.
Some companies turn to cultural icons when looking for the right name. Let's illustrate this with an example: Tesla Motors, an American manufacturer of electric cars from 2003, refers by name to Nikola Tesla. Such a solution definitely helps in building the brand image – its name tells a story from the very beginning and generates greater reach at the start.
Interestingly, it has been checked if the first letter in the startup's name has any influence on its success. As it turned out, it is not worth choosing a name that begins with the following letters: J, K or Q. On the other hand, companies with names starting with T, O, and A are the luckiest. You can read more about this topic here.

Naming a startup – what to remember about?
It is becoming increasingly popular to search for information about companies and products on the Internet. Currently, more than 70% of households have access to the Internet. Therefore, it's worth thinking about your own website. How does it relate to naming a startup?
Before deciding on a particular name, it is good to check whether the domain (with the right extension) is not already taken by someone else. Customers find it easier to remember domains that consist of the brand name only (without any additional words). Otherwise, they may not only have trouble finding you, but will also perceive your company as less credible.
If you plan to go global, it's also worth checking the availability of a .com domain right away. "On the one hand, it involves many limitations when choosing a name. On the other hand, it forces you to think creatively. It's worth the challenge!", encourages Richard Corbett, the founder of Eyetease, a startup that provides free Internet in London cabs.
However, domain availability is not the only problem. It happens that a seemingly ordinary name carries a negative and offensive meaning in a foreign language. It is worth mentioning the legendary Chevrolet Nova (No va – "it doesn't go" in Spanish). A quick lookup in a dictionary will help you avoid potential pitfalls.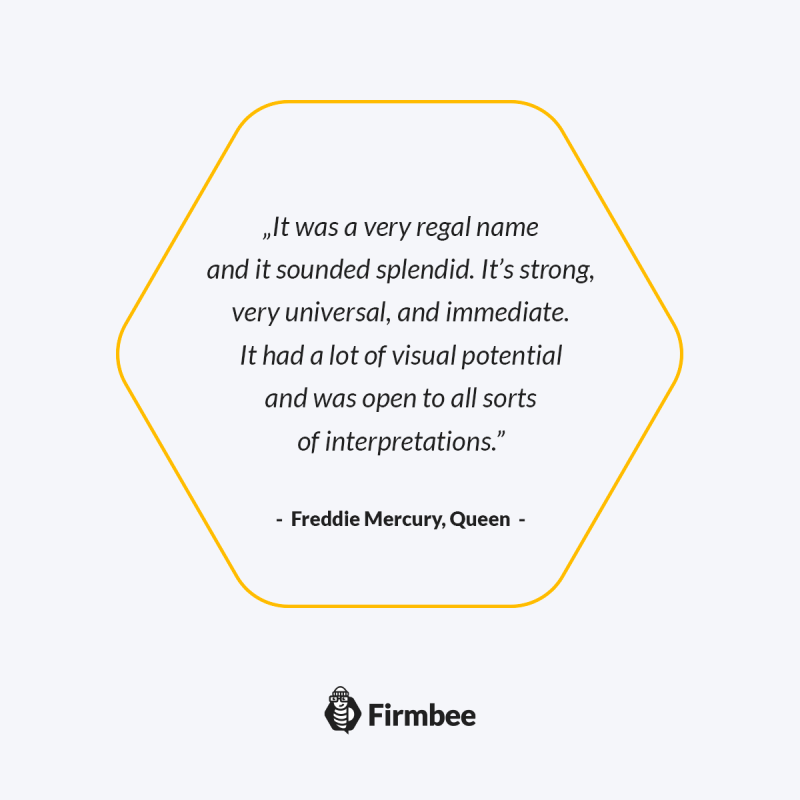 How do startups come up with their names?
There are several ways that can help you come up with a name that might be appropriate for your brand. Here are some tips:
Ask for feedback. Brainstorming is a proven way to get you to the perfect idea. Instead of working on it on your own, ask your team for advice. People who work with you know the company, so they will use their intuition to help you. They will come up with a name that is not only attractive, but also reflects what your company actually does. Additionally, you can use the potential of the Internet, and ask online communities for some suggestions, too. This will help you discover which names are the most catchy.
Use domain name marketplaces. Not everyone wants to devote time to think up the right name. This is understandable. Therefore, domain name marketplaces that do all the work for business owners have emerged, for example, Domainify, Sedo or Flippa.
Hire specialists. If you think that finding a company name is way beyond you, turn to experts for help. Of course, not every startup can afford it. Since such services might be costly, analyze your budget in advance, and decide if you have enough money to employ professionals.
How to name a startup – summary
Jack Trout's words "It's time to differentiate or die" are extremely relevant, especially these days. Finding the best name for your business takes some time, but it's definitely worth it. Some companies create brand names on their own, others use copywriters or ask online communities for advice. The choice is yours.
Once you decide how to name a startup, check out our ATS tool to help you hire top candidates.
If you like our content, join our busy bees community on Facebook, Twitter, LinkedIn, Instagram, YouTube, Pinterest.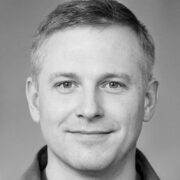 Launch your startup: