When launching a startup, you may need to get specific licenses and permits. These vary from country to country, from region to region, and even from city to city where the company is starting up. It's difficult to discuss permits and licenses from around the world, so we chose the USA as an example. It's the largest startup market, and some of the licenses and permits from the U.S. legal system can be also encountered in other countries. What permits and licenses does your startup need? Read on to find out more.
Permits and licenses – table of contents:
What is the difference between a license and a permit?
For starters, let's explain the difference between a license and a permit. In the case of the USA, licenses are most often required by the federal or state governments for various professions and activities. Typically, the party applying for a license must meet certain requirements and pass a relevant exam. On the other hand, a permit is a special type of license and usually relates to public safety
Who issues licenses and permits?
Permits are usually issued by government agencies after inspections.In the United States, licenses and permits are issued by the federal government, state governments, county governments, and municipal governments. The licenses and permits you need from the state, county, or city will depend on your business activities and business location.
The first category is general business licenses for a specific city or county. If the startup is going to operate under an invented name (this is usually the case), it is necessary to obtain a DBA business license, and the chosen state may require registration of the company name. In the USA, a DBA business license is unlikely to be avoided.
Employer Identification Number (EIN)
Most startups have to obtain a federal EIN (Employer Identification Number), or Taxpayer Identification Number. This is a nine-digit number assigned by the Internal Revenue Service for identification purposes. Sometimes it will also be necessary to obtain a state tax identification number.

Sales tax permit
A startup sells products or services primarily online, although this is not a rule. In any case, sales are the core of such a company's business. This means that the state where you operate will charge you a sales tax. This usually means you will need a business license, which is colloquially known as a sales tax permit.
Professional licenses
Depending on what your startup will deal with, you may need to obtain a special professional license. This applies to specific industries depending on the state in which the startup will be based. This applies not only to lawyers and accountants but also to many other professions, especially in areas such as electricity, engineering, food, healthcare, insurance, pharmaceuticals, etc.
Fire permits
When a startup uses volatile substances or flammable materials, a permit from the fire department will be necessary. They first conduct an inspection at the production site and then issue a permit. This ensures that your business operates safely and does not violate any fire regulations. In some states, almost every business is required to obtain a permit from the fire department.
Environmental permits
Another permit that may be necessary is an environmental permit. Some state and local governments require it (e.g. a pollution prevention and control permit). This is especially true for a startup that impacts the environment with its activities. Of course, everything depends on the specific startup and the state.
Special state and federal licenses
A separate group is the so-called special licenses, which can be issued both at the state and federal levels. Many states require certain business segments to be regulated by relevant licenses (e.g., food operations, production and sale of weapons, aviation, radio and television broadcasting, etc.)
Summary
Of course, the above list can be extended. If you are planning to expand your startup internationally, you may need to obtain additional permits and licenses. It's best to seek support of a professional advisor or lawyer right away to help you handle all the legal and administrative paperwork involved in launching a startup.
You've just read about permits and licenses your startup might need. Read also: 7 startup roles explained.
If you like our content, join our busy bees community on Facebook, Twitter, LinkedIn, Instagram, YouTube, Pinterest.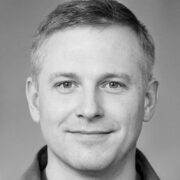 Launch your startup: