This is the last of the articles about working in Figma. Finally, we'll show you some non-obvious ways to use it. Even if you are not a designer, there are several ways you can use Figma to make your life a lot easier. How to use Figma? Read on to find out more.
How to use Figma? – table of contents:
Create your portfolio and resume
If you're looking for a job and searching for a way to present your designs to employers, Figma is a great alternative to paid portfolio builders. And if you don't know where to start, you can use the ready-made projects provided in the Figma Community. Just type "portfolio" in the search bar and get inspired. What is more, in Community you will find great resume templates. You can save the finished document in PDF format and easily attach it when applying for a job.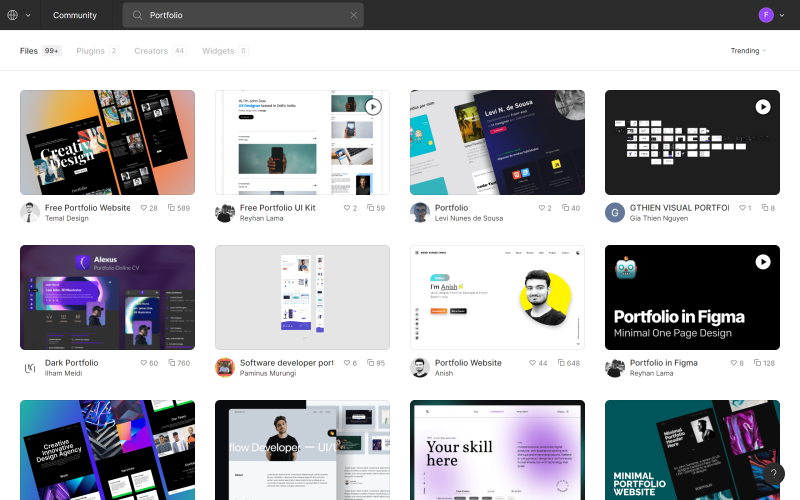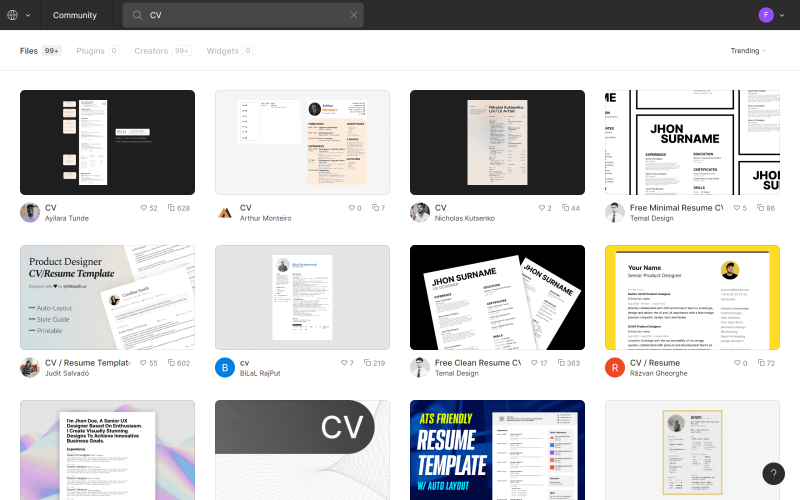 Prepare simple responsive graphics
Are you preparing graphics for Facebook and Instagram or other social media? In this case, Figma will also make your work easier. Thanks to the auto layout option, you can very quickly reformat your graphics for different media – you can efficiently turn an Instagram story into a square graphic for Facebook.
An unquestionable benefit here is support for vector graphics, pasted directly from other programs – for example, from Adobe Illustrator.There are tools available in Figma Community to help you master the skill of creating responsive frames. One of them can be found here: https://www.figma.com/community/file
Design presentations
When you think of creating a presentation, Microsoft PowerPoint is certainly the first thing that comes to mind. This program is equipped with an impressive set of features, but its downside is the low clarity of the interface. In this case, Figma is also a great alternative.
If you need inspiration for your presentation, take a look at Figma Community – type "presentation" in the search bar. You can save the finished presentation as a PDF, so you can easily send it to other people, or open it on any device during your speech.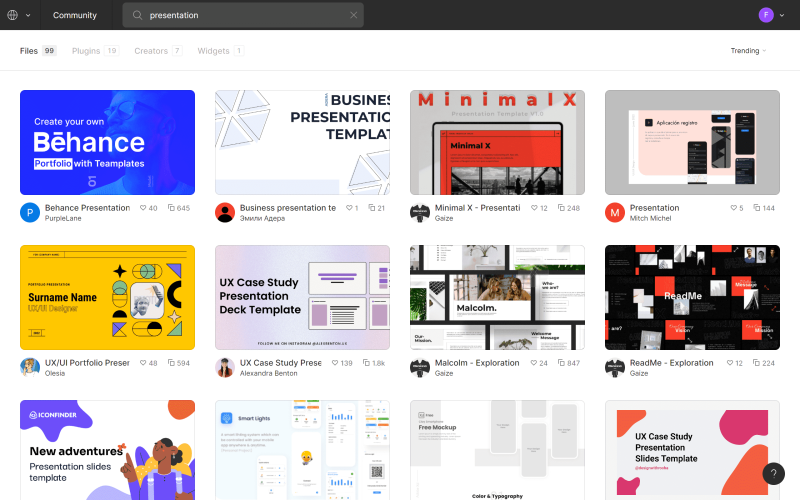 Congratulations! You have just completed the introductory course to Figma. You have successfully gone through all the lessons we have prepared for you. Follow our website and social media to stay up to date with more content like this.

If you like our content, join our busy bees community on Facebook, Twitter, LinkedIn, Instagram, YouTube, Pinterest.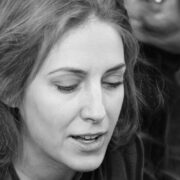 Figma for beginners: