Kick-off and closing, confrontational and negotiation, daily and control… They differ in participants, duration as well as agenda. However, all project meetings have one thing in common: during them, people associated with the project present problems or results, and discuss the implementation of tasks together.
Types of project meetings – table of contents:
Introduction
PMBOK distinguishes as many as 16 types of meetings that are crucial for efficient project management! Each of them has a specific purpose and a list of participants whose presence is necessary for the meeting to take place. We won't list all types, instead, we will focus on these basic types and answer the question, "Why are meetings held?"
Meetings are very often associated with a waste of time, but by design, they are a key part of a project and an essential communication tool. Still, for this to be the case, participants need to know the purpose and, ideally, the agenda of the meeting. You will also need a person responsible for its smooth running. Today, let's take a look at the types of meetings divided according to the purpose they serve.
Planning
Task planning for the project is the purpose of kick-off meetings and recurring meetings in which the team discusses the goals and objectives of the project.
A kick-off meeting takes place at the beginning of a project, its phase, or a particular iteration. All team members and key stakeholders attend it and its key components are:
Getting to know each other and team members,
Setting expectations
Planning – establishing the first plan of action.
From a well-conducted kick-off meeting, all participants should bring motivation to start the project and a clear understanding:
Project objective,
Expectations placed on them,
Available resources and how to use them,
The division of roles and responsibilities in the project,
The timeframe and scope of the project,
The tasks they should start with.
During the following kick-off meetings and planning meetings, a gradual adjustment of the project plan to the circumstances of its implementation takes place. The team plans more detailed tasks to define objectives and ways to achieve them. Thus, it is also engaged in finding solutions.
Looking for solutions
Finding ways to deal with difficulties that arise during project implementation is the goal of popular brainstorming and in-depth problem meetings.
The purpose of brainstorming is to generate numerous ideas and potential solutions to a problem or challenge. They usually involve only project team members and sometimes invited stakeholders. Although they are often criticized for favoring people who like to talk fast, a lot and loudly, they are a great tool for generating numerous ideas that can then be discussed in a quieter atmosphere.
Problem-solving meetings are a natural continuation of brainstorming sessions. Here, solutions are discussed in more detail so that more accurate, balanced decisions can be made.
Decision-making
Decision-making meetings take place to discuss available options and reach an agreement on a specific action. If they concern the implementation of objectives, only the project team participates. If, on the other hand, the decisions concern issues with major implications, key stakeholders also attend to them.
Key decisions are made at the "summit" meeting, the steering committee. PMBOK defines it as "a meeting where senior stakeholders provide direction and support to the project team, and make decisions outside the project team's authority."
Controlling the results
Meetings to share and analyze information on the results of project work are held periodically. They are called "Status update meetings" or simply "Status meetings". They make it possible to quickly identify unfavorable changes in the functioning of the team and respond to emerging risks.
Summary of Activities
Cyclical summaries of activities happen during gatherings called retrospectives. They are held at the end of each important stage of the project, for example, when a milestone is reached. Their purpose is to reflect with the team on the tasks performed and the way team members work together.
In addition to the retrospective, PMBOK mentions an interesting type of meeting aimed at learning lessons in past activities called "lessons learned." It is used to summarize and share lessons learned from either the entire project or its selected phase. Its result should be an improvement in the performance of the project team achieved through greater awareness of mistakes made, as well as through the consistent application of good practices. You can arrange "lessons learned" meetings to discuss situations in the team that could have been solved better. However, it is most often devoted to successes that the team wants to repeat, and solutions that have yielded very good results.
Summary
The main objectives of the project meetings are:
facilitating communication,
problem-solving,
decision-making, and
tracking the progress of project work.
The key to their effectiveness is transparency. Each project meeting should have a clear purpose, agenda and list of participants, and if possible, a facilitator whose presence can help ensure that it runs smoothly and efficiently.
If you like our content, join our busy bees community on Facebook, Twitter, LinkedIn, Instagram, YouTube, Pinterest, TikTok.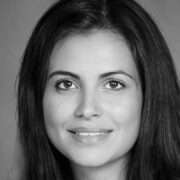 Getting started with project management: