Publishing a book is a great accomplishment for a Project Manager. It requires a good approach to planning and perseverance in execution, has a limited time and financial framework, and a well-defined group of stakeholders – including the author, publisher and readers. However, the topic of today's post is not to put the writer's work into the project management framework, but to present five books that every Project Manager should read.
5 books every project Manager should read – table of contents:
Introduction
Choosing five titles to recommend to Project Managers will naturally come out subjective. Therefore, we invite you not only to look at our selection but also to think of your own books that have influenced your career and approach to project management.
PMBOK
Our must-read list opens with the PMBOK Guide, or "The Project Management Institute's A Guide to the Project Management Body of Knowledge," published by the Project Management Institute. It's an item with a title that says it all. It is intended for both beginners and the most advanced who want to refresh their knowledge periodically.
This bible of project management has already undergone seven editions. The first was published in 1996, and each successive edition presented the knowledge in a more structured way. It was only in the latest edition presented to readers in 2021 that PMI members decided to rewrite its content and cover issues in a slightly different way. This is closely related to the spread of agile project management principles, which comes next on our list.
Agile Practice Guide
"Agile Practice Guide" is a collaboration between PMI and the Agile Alliance. The book presents and develops the principles of agile project management known from the open Agile Manifesto. However, its largest part is devoted to the practice of agile implementation in the company.
According to the authors of this concise, ornament-free book, the agile approach works well in a rapidly changing world. It is coupled with the era of disruptive technologies, i.e., successive innovations that bring about new needs and change the way business operates. As the authors write:
"This practice guide is for project teams who find themselves somewhere between cascading and agile approaches, who are trying to address rapid innovation and complexity, and who are dedicated to the team's improvement."
The Agile Practice Guide offers a great read with its full, compelling picture of the business challenges and solutions offered by the agile approach to projects.
Scrum Guide
Though only 14 pages long, "Scrum Guide" is rather a manual than a bulky piece, still we decided to include it in our list. We reckon it's best to begin the journey through Scrum right from its heart. Even experienced Scrum practitioners should refresh their basics and reach for the classics. Realizing the latest final version took place in 2020 with its title "The Definitive Guide to Scrum: The Rules of the Game."
The Scrum Guide provides brief definitions of key terms and explains their relevance to the framework as a whole. In a half-page introduction, the authors also explain the guide's origins and reasons behind its creation.
"The Scrum Guide defines Scrum. Each element of the framework serves a specific purpose that is a key part of the overall value and results achieved with Scrum."
Managing a happy team
"Managing for Happiness" ("Managing for Happiness") by Jurgen Appelo is a book for those who already know the basics of agile project management. It explains and deepens management principles called Management 3.0 in an engaging way.
One of the starting points is the observation, confirmed by research, that two-thirds of employees dislike their jobs. When asked about happy moments in their lives, they almost always talk about leisure time. And a sense of happiness gives energy and desire – a prerequisite for effective, intrinsically motivated action.
In other words, Appelo believes that for work to produce happiness, everyone should manage their performance. As he writes, "management is too important to be left to managers. Management is everyone's job."
People work together to form networks, not hierarchies. And the very assumption that a Project Manager can have control over the entire project is false. As the author points out "with a complex system, there is no such thing as centralized control." Sound interesting?
Lord of the Rings
Following the fashion of decentralized management, which does not lead to the collapse of the entire project, we also decided to recommend J.R.R. Tolkien's "Lord of the Rings" trilogy. In it, we find a clearly defined goal – the destruction of the Ring in the Rifts of Doom.
There are many examples of great team management with a variety of skills – from archery to orienting in underground corridors, to encouraging fellow soldiers. There are also the stakeholders, i.e. all the people involved in Frodo's mission and the inhabitants of the lands that would be destroyed by the forces of Mordor. And then there are the changing accompanying circumstances, twists and risk management… But there is only one thing missing: The Project Manager supervising the entire endeavor! Well, Gandalf could actually fit in here…
Summary
We designed our review of top books on Project Managers for both beginners and more advanced management practitioners. We hope you will find inspiring suggestions in our recommendations.
If you like our content, join our busy bees community on Facebook, Twitter, LinkedIn, Instagram, YouTube, Pinterest, TikTok.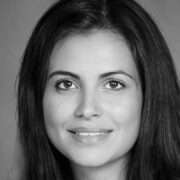 The most important questions
Why didn't you include the book "Project Management for Dummies" in the list?

Although many people start their project management adventure with it, we did not include the book "Project Management for Dummies" in the list. We decided not to put it on our list because it is the first book displayed by Google after searching for the phrase "Project Management books." We figured we should include less obvious masterpieces on the subject.
Getting started with project management: