How to prepare a contingency plan? It's best to take a step-by-step approach when putting it down. This way, when crisis comes you can calmly reach for the folder described as "Plan B".
Project contingency plan – table of contents:
Introduction
A project contingency plan is created based on an analysis of risk areas. Its purpose is to minimize losses when things don't go according to plan and also to take advantage of unforeseen opportunities popping up along the way. In other words, the contingency plan serves to optimize how to respond to risks.
It can include ideas for responding to an emergency or when unexpected growth opportunities arise. For example, it may include ideas for obtaining additional financing if the budget is exceeded or a promising investor emerges. A contingency plan can also indicate the option of reassigning responsibilities within the team in case of the sudden absence of a key specialist or the possibility of hiring an additional person. The preparation of a contingency plan also allows you to define the conditions that define the market situation in which the entire project should be stopped immediately. But when should a decision be made to implement a Plan B? And how to create a contingency plan to prepare for the most likely scenarios?
When is it a good idea to change the project implementation plan?
Risks accompany the implementation of any project. It should be assessed at the initiation stage and then monitored throughout its duration. According to the PMBOK, it is most effective to respond proactively to changes, i.e. to adjust the course of action to conditions before risks reach a critical point and to accept risks of a certain level and refrain from avoiding them at all costs.
The implementation of a contingency plan should depend on several factors. First and foremost, the response should be:
adequate to the level of threat – that is, we do not interrupt the project because the Project Manager has a cold,
realistic – that is, taking into account the context of the emergence of the threat, for example, if the price of raw material is rising rapidly across the country, we do not take the time to look for a cheaper supplier,
taken consciously by a person who will bear responsibility for it beforehand, after considering various response options.
Very often, a contingency plan allows the situation to be quickly brought under control. With a well-designed way to respond to unexpected events, the project can get back on the normal track of implementation. However, sometimes implementing a contingency plan involves reshaping important areas of the project.
Plan B: for opportunities and threats
What types of risks should be paid special attention to? A project's implementation plan is worth changing in two cases: when it will help avoid a disaster or achieve significantly better results. Changing the plan when the risks increase is usually accompanied by problems such as:
delaying project implementation,
budget overrun,
technical problems and failures,
team problems,
loss of stakeholder confidence.
In contrast, opportunities prompting a move to Plan B include, but are not limited to:
new technological opportunities,
budget surpluses,
higher than expected efficiency of the team's work,
a sudden increase in demand for the products or services targeted by the project.
How to prepare a contingency plan?
We should devise a contingency plan in parallel with the project plan that we intend to implement. By analyzing the milestones needed to achieve the project goal, it is easier to imagine the possibilities and risks that may accompany specific actions.
A good contingency plan takes into account the risks with the highest probability of occurrence. This is because it is impossible to prepare for all situations, and it is inefficient to create plans of action in case of an attack by an alien civilization.
However, anexperienced Project Manager can anticipate the most likely areas of risk. For example, in a project to build software for a client, a major risk will concern changing requirements. And it is for such a circumstance that we should have a plan ready. For example, we need to assume in advance and write into the contract well-defined acceptance criteria as well as conditions the finished product has to meet, together with agile methodologies adopted with this type of project in mind.
Although each project requires individual treatment, it is worth keeping in mind a few principles for preparing a contingency plan:
Anticipate risk. It can't be avoided, so it's better to meet it head-on.
Prepare a detailed plan of action for the most likely scenarios. A general sketch will not help in a crisis.
Use the threat as an opportunity for change. Perhaps it will make the project more successful than you anticipated.
Don't try to explain everything to the team. Most team members don't have a plan for the entire project in their heads, so they may not even be aware of its implementation. Tell them only what directly relates to their work.
Help the team go through the change. If the changes involve how the project is implemented or how the team works together, pay particular attention to whether everyone is familiar with the new way of doing things.
Summary
A contingency plan is a way to proactively deal with risks in a project. It allows you to reduce losses from emergencies, such as delayed deliveries or the loss of a customer. It also enables you to take advantage of upcoming opportunities that offer the possibility of achieving the project's goal faster or better.
If you like our content, join our busy bees community on Facebook, Twitter, LinkedIn, Instagram, YouTube, Pinterest, TikTok.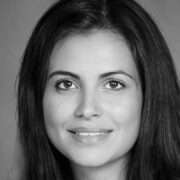 The most important questions
Does the contingency plan need to be implemented when the project is at risk?

The implementation of a contingency plan depends on the circumstances. It is up to the Project Manager to assess how serious the situation is and whether to start implementing Plan B. If the situation calls for it, he or she can consult the decision with members of the project team, the organization's management or stakeholders.
Getting started with project management: