Which software will work best for project management? If you are wondering which of the solutions available on the market will meet your needs, we have prepared an overview of project management software. Each of them has its advantages and specifics. Therefore, to safely pick the most suitable solution, begin with defining the type of project you will run, as well as the size of your team and its familiarity with digital tools.
Project management software – table of contents:
Introduction
Many projects take place solely in the digital world. The team works remotely, rarely meeting in the office. Everyone communicates on Slack or via instant messaging provided by Meta, Apple, Google, or Microsoft. However, even in the cases of hybrid or office modes, applying project management software significantly facilitates the team's work. It becomes a digital meeting place for those working on it. A platform for task distribution and keeping the status updated daily.
Nonetheless, depending on whether the team is developing complex software, preparing marketing campaigns, or handling the cookie supply for conferences across the region, the requirements for the software can differ radically. Let's take a look at the overview of project management software.
Jira
Jira is by far the most complex project management tool. If you're looking for software to manage a large project, portfolio or portfolio of projects you may want to take a closer look at it. Its learning curve is shallow, but in return comes an immense amount of project customizations.
In Jira's favor is the possibility of free use for teams of up to 10. However, among its disadvantages – in addition to its difficult implementation compared to other programs we'll discuss – is its clearly defined profile. This is because it is a tool designed initially for IT development teams. So teams working in agile methodologies, especially Scrum, for which the code repository is the primary tool of work, will easily find their way here. It may get cumbersome for teams more loosely connected to the digital environment, who may feel overwhelmed by the number of options that may prove unnecessary.
Asana
In such a situation, the much simpler Asana may a better choice. This is because it was created with all teams in mind. The base is four views:
task list,
a board with customizable columns,
calendar, and
files.
In the free plan, there is a large selection of templates available, which determines what our digital workspace will look like. However, Asana's free plan comes with one basic limitation. It gives you a choice between two sharing options: private – available only to the owner or public – open to everyone. Sharing a project only with selected people already belongs to the paid plan, whose upsides include the ease of generating visually appealing reports as well as maintaining a portfolio of projects.
Trello
Does your project team need an even simpler tool – the digital equivalent of a Kanban board with task cards moved from the "To Do" column to the "Done" column? Then Trello would be the most suitable one. The simplicity of this tool and the availability of a mobile app make it often applied as a handy task list for people who don't work with PCs.
Its primary advantage concerns an unlimited number of team members already in the free plan, and the automated addition of recurring tasks, such as recurring meetings. This can make it easier to work in Trello, given that free use does not provide access to a calendar.
Firmbee
The free Firmbee plan dedicated to freelancers includes not only a calendar with extensive access control but also time recording capabilities and fully customizable Kanban boards. Unlike the solutions we discussed above, it relies on a comprehensive business project management system.
Firmbee, despite its complexity, is very transparent. It stands out from other solutions with its project budget management tools, including the ability to:
issue invoices,
create a list of contractors,
track payments
categorize expenses,
monitor the project budget, for example, a percentage of how much of the budget was consumed by a particular type of cost.
HR tools, such as a candidate database that allows the storage of resumes and portfolios, as well as freely configurable recruitment processes, are also very functional for small businesses.
If you're looking for a comprehensive system for managing corporate projects and teams, then Firmbee is made for you. It is also worth mentioning that NGOs can adopt this system for free – you can find more details about it here.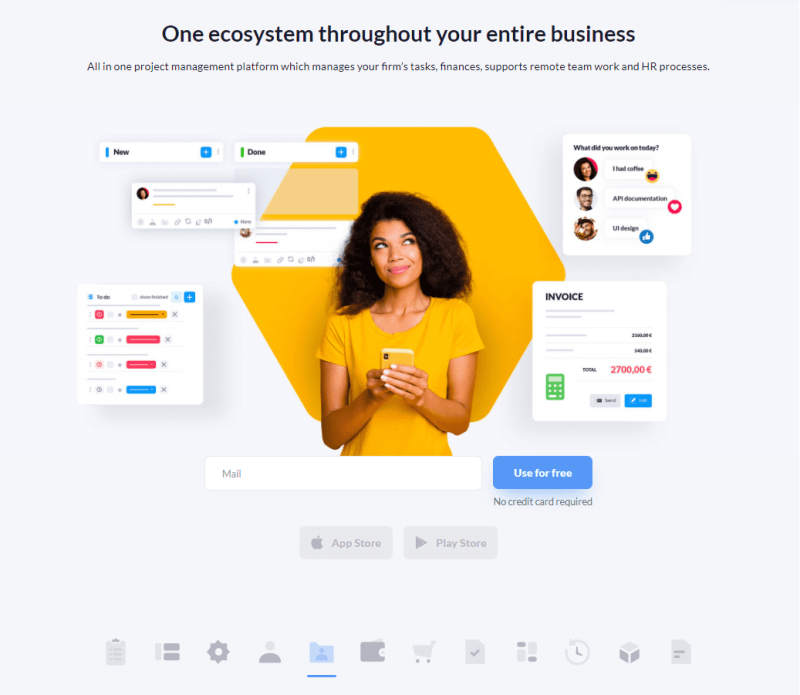 Summary
Project management software varies from simple like Trello or complex like Firmbee. In addition to those we've listed above, others vying for popularity include:
Wrike – offers slightly more advanced reporting tools but is similar in functionality to Trello,
Basecamp – attractive especially for larger organizations or companies working with many freelancers,
Microsoft Project – veteran project management software available on the market since 1984, popular due to its full integration with other Microsoft products,
Monday.com – a cloud-based platform that enables any combination and configuration of modules needed to manage a specific project.
Remember to base your choice of software not only on the price of the subscription but most importantly on the specifics of the project you are implementing and the skills of the project team. Additionally, consider whether you are looking for one-off task support or software to manage not only a selected project but most of the tasks carried out by a smaller organization. We hope that the overview of project management software will be helpful for you.
If you like our content, join our busy bees community on Facebook, Twitter, LinkedIn, Instagram, YouTube, Pinterest, TikTok.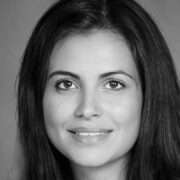 The most important questions
Do freelancers use project management software?

When freelancers start a long relationship with a client or get involved in a more complicated project, the software can make their job much easier. Managing time, tasks, as well as budgets on your own, can sometimes get more complicated than managing a corporate project.
Getting started with project management: