What is UX research and what is the job of a UX researcher? In this article, we will introduce the issue of UX research, and tell you about the predispositions needed to work as a UX researcher and his daily duties. We will also give some important arguments, proving the importance of UX research in the context of the product and the entire organization.
What is UX research? – table of contents:
What is UX research
UX (user experience) research concerns studying the user of a product (website or application), his or her experience with it, their needs, insights as well as problems. That knowledge enables improving the design of the product, site, applications, etc. UX research, depending on the industry or area of interest of the department conducting it, comes in various forms – individual in-depth interviews (IDI), competitive analysis (benchmarking) creation of personas or conducting usability tests using a clickable prototype. We'll write more about the types and examples of research in our future articles.
It's worth remembering that there is no single ideal design process or single definition of UX research – because it depends on the project, the product, the company as well as its environment at a given time and a given place.
UX researcher
UX research in an organization is often handled by a UX Designer, but more and more companies are opting for a separate UX Researcher position. A UX Researcher is a person who focuses solely on conducting and analyzing research – which he then passes on to UX and UI Designers. By conducting UX research, UX researchers uncover users' motivations, behaviors and needs as well as analyze how they perform certain actions on a website or app.
They work both with data and in people with users – such as with individual in-depth interviews (IDI) or usability tests. Such tests and interviews can take place both stationary (e.g. at the company's headquarters or rented space) and remotely using tools to record video from a computer while the test is being conducted. They also deal with conducting surveys and collecting feedback from users.
The main role of a UX researcher is to learn about users and discover their needs and motivations to create products and services that are tailored to their requirements, intuitive and enjoyable to use. Through quantitative and qualitative research methods, they conduct comprehensive research and share interesting tips with the UX design team. The goal of a UX researcher is to make the whole process smooth and make the work between researcher-designer-developer run smoothly and productively.
Typical responsibilities of a UX Researcher include:
Creating a research plan tailored to the product, situation and opportunity as well as establishing its research objectives
Setting up and implementing a research strategy
Working closely with UX designers, analysts and the design team
Gathering requirements from the customer
Drafting research scenarios and survey questions
Recruiting users for tests, surveys, interviews
Conducting surveys (quantitative research)
Moderating research sessions
Analysis of the results of the qualitative and quantitative research carried out, as well as of the data found in the study
Create a picture of the user (persona) based on their needs, desires motivations together with challenges
Collecting and passing on tips and recommendations to the project team, UX/UI design team or developers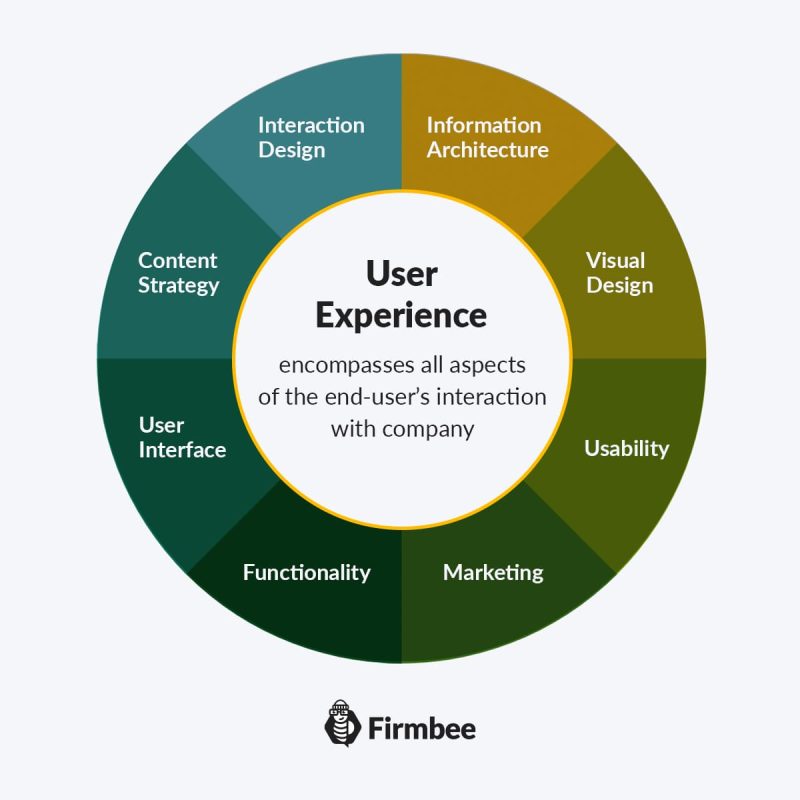 Separating the position of UX researcher in a company is becoming an increasingly popular practice and enables the employee to focus only on the research part – which affects the overall quality and results of his work.
The work of a UX researcher will be a good direction for curious people who like to analyze and draw conclusions. It should be remembered, however, that this is not only conducting interviews with users – but also long hours spent behind a desk, conducting desk research and analyzing a huge amount of data. However, it is a very developmental and profitable career path, ideal for people who like analysis, asking questions and looking for interesting nuances, and are not necessarily passionate about interface design – this is left in the hands of UX and UI Designers.
Why UX research is important
UX research is fundamental in the design process and has benefits for both the users using the product and the organization. Conducting UX research helps an organization on many levels:
It provides a way to understand how users navigate a site, app or prototype, and what experiences and emotions are involved
Enables you to change and improve ideas, hypotheses and prototypes based on the results and analysis of UX research at an early design stage (this saves time for the entire project team, as well as valuable work for developers)
It has an impact on meeting and attracting new customers, and develops the organization's business capabilities, thereby affecting its bottom line and market positioning
Identifies and repairs defects in products and services
Provides a better user experience and allows you to stand out from the competition
It helps you to understand all user interactions with the interface and learn about the customer journey – the path the customer takes through the website/application
Its function is to accurately identify the target audience and tailor promotional and marketing offers, as well as the design and functionality of the website/app to the user (customer)
What is UX research? Summary
After reading the article, it is easy to conclude that UX research has an impact not only on the look and feel of a website but on the entire organization. Taking care to conduct regular research helps to understand our user's needs and tailor our offerings to their requirements. This will save not only the team's time but also the company's budget – as it minimizes the risk of launching a solution that does not meet the needs of potential customers.
UX research is a very broad topic indeed. That's why in our future posts we'll devote more time to talk about the types of research, suggest how to ask research questions, how to plan the research, recruit a research group as well as how to analyze the collected data to interpret the results.
Read also our articles from the Ultimate UX Guide series
If you like our content, join our busy bees community on Facebook, Twitter, LinkedIn, Instagram, YouTube, Pinterest.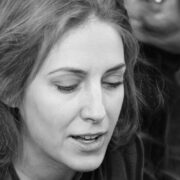 UX research: