Recruiting participants for UX studies is often challenging and not met with interest from potential participants. The standard procedure is to offer a so-called "incentive" – that is, a reward for participating in the study. The rewards vary depending on the study's participants' needs and characteristics. They come in many shapes and sizes and finding the most attractive will result in the largest possible number of respondents that volunteer, which in turn will determine the validity of running UX. That's why we'll focus on UX research incentives today to help you find the right one.
UX Research Incentives – Table of Contents:
What are UX research incentives?
UX Research incentives are a kind of reward offered to UX study participants in exchange for their feedback. They aim to encourage volunteering for the study as well as help to recruit a wider pool of participants, not to mention a material "thank you for your time" treat.
Incentives can take any form, from company gadgets to cash. Cash rewards are one of the most commonly applied incentives, yet it is crucial to remember that the type of incentive should match the interrogated group, the purpose of the survey, and the product.
How can UX research incentives enhance testing?
UX Research Incentives are a tool for UX researchers to attract worthy candidates to participate in a study. They also result in a more diverse, representative group of participants. Giving up on treats may result in recruiting only people with a strong interest in the product being studied and somehow attached to it. These people may not have the exact needs and experiences of the interested user group. With incentives, you can motivate those who are less eager yet more representative in the study.
Rewards for survey participation come as a token of gratitude, "a thank you for your time and input' gift. It is a win-win outcome as they also benefit researchers as they save time and focus on improving the quality and conduct of further studies.
Types of incentives and when to deploy each
Cash incentives

Cash incentives are fairly common and accepted way. Appealing o most people (customers and non-customers alike), simple to handle has become the universal reward. Top pick for providing participants with flexibility as they can use it for any purpose. When is it worth using cash incentives? When you want a simple payout of rewards or need many diverse participants.

However, remember handing out money has a few downsides to reckon with. First, not all survey participants can accept cash (for instance government employees – in their case, acceptance constitutes a felony). Also, keep in mind that for the very wealthy money doesn't motivate participation and when it's the upper class you're screening, you won't make it with cash. Cash rewards also come with taxing consequences that the researcher have to handle. Additionally, they won't work well when you recruit participants internationally (from countries with different currencies).

Gift cards

Another popular type of incentive is gift cards, which are cash equivalents that can be redeemed at certain stores and websites. They suit well both our customers and non-customers and are a good alternative when participants don't want or can't or accept a cash reward. Gift cards don't share the same flexibility as cash, but still they give participants some freedom of choice. Gift cards become handy well when you want to attract a diverse audience ( including non-users), when you wish to broaden the appeal of a survey to high-income participants, or need their greater number.

However, gift cards also have their drawbacks. If you are recruiting internationally, keep in mind that the value of such cards may not translate to different countries (for instance, they simply don't belong to a group of customers of the store in question, they don't know it or don't like it). Giving participants the freedom to choose any gift card from a list of popular retailers is a common practice. Another major drawback is that gift cards, like cash, are material and become associated with bribery when offered to government workers. Additionally, they require extra effort to manage their legal procedures like tax revenue. Just like the money does.

Vouchers, discount cards, and sales of own products

Product discounts or customer account credits offered to survey participants may often exceed cash rewards. This form of reward certainly succeeds when recruiting customers who are eager to take advantage of the discount on future purchases.

One of the benefits of offering discounts and credits to encourage survey participation concerns their fairly insignificant cost compared to the troublesome and worrying distribution of cash or gift cards to survey participants.

However, from the point of view of those respondents who aren't our customers (or who are dissatisfied customers), this constitutes the least attractive reward.

Company gadgets, accessories

Rewards in the form of company products are the right choice of incentives among existing customers and brand fans. This strategy usually comes with minimal cost and provies free advertising for the company. However, as with redeemable credits and discounts, corporate products won't appeal to non-customers – they're a fairly uncommon reward and don't allow you to recruit a diverse group of participants. Still, They will work well for people who cannot accept cash or cash equivalents.

Other types of incentives

If none of the forms proposed above to motivate participants to take part in the study fits your profile, get creative. Consider, for example, charitable donations on behalf of the participant (if participants are motivated by a social impact), a limited or special product or service (e.g., premiere access to a new app), free participation in a training course, etc.
How to prioritize incentives in the context of all UX research
There is no one-size-fits-all "price tag" when it comes to the value of an award. Such evaluation has a subjective dimension and naturally depends on the capabilities of the company, the importance of the overall project, as well as length and complexity of the survey. Elements that affect the value of the reward are also whether the survey is conducted remotely or stationary, whether it is moderated or unmoderated, how much time and energy the participant has to spend on me as well as what are the characteristics and requirements of the target group.

Summary
In conclusion, rewards in UX research, when selected accordingly, maximize participant turnover. Their feedback from surveys becomes substantial data that translates directly into developing a functional product its target users really appreciate. Thus, the right reward that engages participants n the study helps us gather a large, representative group that will fully match the profile of our ideal user (persona) as well as provides valuable data.
Planning the incentive should be one of the top priorities of the research preparation process – along with the recruitment itself, creating research scenarios together with conducting pilot tests. Therefore, consider carefully the form of conducting the survey, its significance from the point of view of the project, the time needed to prepare and conduct the research, as well as the characteristics of our target group – whether they'll include people associated with your product or not. We hope that you'll find these tips handy and you'll UX research will go smoothly.
If you like our content, join our busy bees community on Facebook, Twitter, LinkedIn, Instagram, YouTube, Pinterest, TikTok.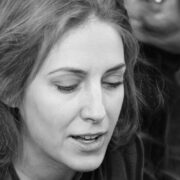 UX research: